On Sunday, Spike Lee block party was all about Doing The Right Thing.
On a hot day in Bed-Stuy, thousands were cheering for Spike Lee block party 30th anniversary Brooklyn party.
It was a mixture of nostalgic 80's party with a few current hits. Attendees were jamming to hits from Prince to Michael Jackson.
The air was filled with smoke from the barbecue and trash from the free canned and plastic cup refreshments was piled high.
Why Do The Right Thing?
Do The Right Thing is a movie from 1989, starring such young and upcoming stars as Samuel L. Jackson, Martin Lawrence, Rosie Perez, and of course, Shelton Jackson "Spike" Lee. Theater duo and husband and wife, Ossie Davis and Ruby Dee, were cast as Da Mayor and Mother Sister, respectively.
The film is about racial tensions growing between an Italian-owned pizzeria and a Korean grocery store in a predominately Black neighborhood in Bed-Stuy.
The film's deeper message is about inequality. The inspiration is based on six racially-motivated killings. Two of whom are Michael Griffith and Eleanor Bumpurs. They are Black victims of hate crimes in New York City.
Do The Right Thing's mature subject matter and low budget approach to storytelling gave viewers a cinematic masterpiece reflective today.
One of the main conflicts is how the Sal's Famous Pizzeria isn't inclusive of Blacks in its Wall of Fame. The film also features a police officer performing a deathly chokehold on a young Black man decade before Eric Garner.
The film holds up better than one would have expected in the late 80s.
Spike Lee has a total of 87 director credits with She Got To Have It (1986), Do The Right Thing, Malcolm X (1992), and BlackkKlansman (2018) being the most well-received movie in his catalog.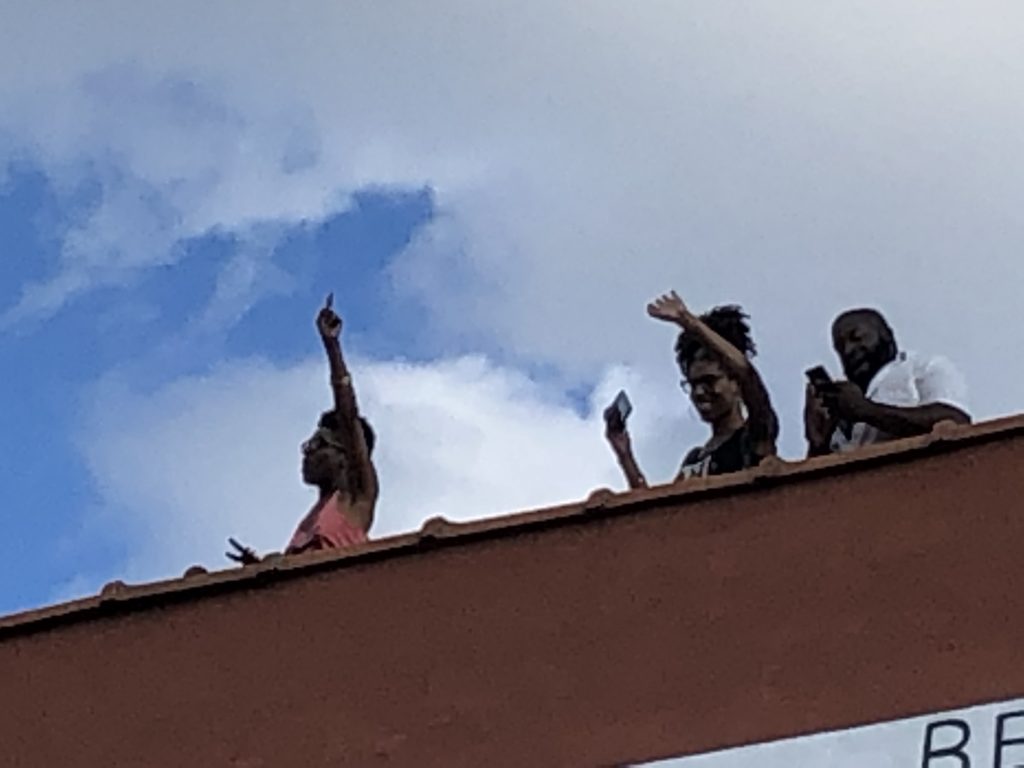 Spike Lee Addresses Gentrification
Spike Lee's insight into racial injustice was ahead of its time, but his response to Brooklyn's biggest problem seems more somber.
Brooklyn gentrification is devaluing the borough's African-American and Black immigrate roots in favor of luxury housing and businesses White people can afford.
"It's bad…and it's global," Lee told Nu Origins. "It's sad, it's sad."
Lee, who's known best for his off-the-wall energy and stage presence, was stricken with grief that his beloved Brooklyn isn't what it used to be.
The Event Itself 
Residents of Bed-Stuy can tour where the film shot its ironic scenes, one of which is the location of Sal's Famous Pizzeria.
Sal's Famous Pizzeria is a fictional pizzeria, but there hangs a sign on a building complex notifying curious fan Sal's was here.
The film was the first movie to be named after a street.
The event must've had more than 300 people, and while most attendees were Black and proud to celebrate in the festivities, a considerable number of LGBTQ community overlapped their pride movement
There were some White people at the event that seem out of place. One can assume they don't watch urban films or know who's Spike Lee, but some of them helped themselves to the open bar.
In some regards, the event was inclusive just like the movie's characters would've had wanted it.