COVID-19 has caused a lot of hysteria and confusion in the lives of everyday Americans. Many times, people are in need of help but don't know where they can get assistance.
Nu Origins has taken the liberty to research and create this resource page for New Yorkers. Below is more information about assistance in N.Y. for food, income, housing, small businesses and more.
Food Assistance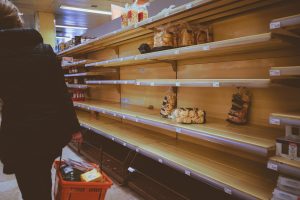 Food Bank For New York City continues assisting the community with food but most sites have temporarily suspended normal operations due to the pandemic. Most food bank sites have switched to "grab and go" meals and pantry bags of food to minimize the risk of exposure to COVID-19.
Fortunately, the Food Bank's Community Kitchen of West Harlem  remains open for New Yorkers in need! To-go meals are available Monday through Friday and take-home pantry bags are available Tuesday, Wednesday, Thursday and Saturday.
252 West 116th Street
New York, NY 10026
To ensure that New Yorkers continue to have access to meals during the pandemic, they are collecting monetary donations and in-kind gifts.  Just $1 provides 5 meals!
Click here to support New Yorkers in need.

Many food pantries are rationing the food they give to the community. Masbia Soup Kitchen Network has doubled the assistance to the community.
Masbia, the only kosher soup kitchen in Brooklyn, has served over 2 million meals to New Yorkers in need for over 11 years. Their main pantry site is in Borough Park Brooklyn, while the other two are in Flatbush and Rego Park, Queens.
Typically, they provide one week's worth of food but have upgraded to empowering those in need with two weeks of food supply and grab-and-go meals. 
If you're quarantined and cannot pick up food, Masbia will deliver your food supplies to you. Sign up for home delivery here. 
To donate to Masbia's fundraising campaign or to help pay for the increase in food demand, click here. To volunteer, click here.
---
Housing Assistance
Evictions
New York Evictions are suspended until further notice due to the coronavirus.
---
Economic Assistance
Public Assistance
If your work schedule was reduced as a result of the coronavirus and you are unable to pay your rent, you can apply for a cash assistance special grant request to get benefits for emergencies.
The fastest way to submit your request for a one-time grant is either online or in person at a job center. You can also apply by fax or mail.
Agency: Human Resources Administration
Phone Number: (718) 557-1399
Business Hours: Monday – Friday: 8 AM – 5 PM
---
Assistance For Employees
Employees have the right to use safe and sick leave for the care and treatment of themselves or family members. Many jobs are encouraging their employees to file for paid sick leave to compensate income during these hard times.
To learn more, visit the Paid Safe and Sick Leave page.
This site keeps a list of freelance professionals in the music industry. The list includes details on types of businesses, gigs lost due to the pandemic and their contact information.
If you're a DJ or artist, apply and have your name added to the list here.
---
If you would like more updates on free resources during the coronavirus pandemic, keep checking in with Nu Origins.
Complete our 30-sec Survey to stay in the loop!