Through daring rigorous journalism that challenge the status quo, we help move the Black experience forward with our unique mix of politics, news, fashion, music, lifestyles, beauty and tech stories from an Afrocentric perspective
For weekly shows on Thursday at 9pm, Friday at 9pm and Saturday at 1pm, click the below for more info: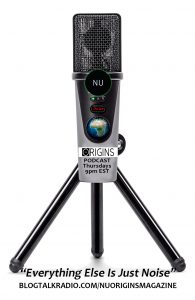 ---
This Thursday August 6 9PM EST
From NOW til THEN: Guest Sadiki Bakari-Where Is All This REALLY Going?
http://tobtr.com/11784754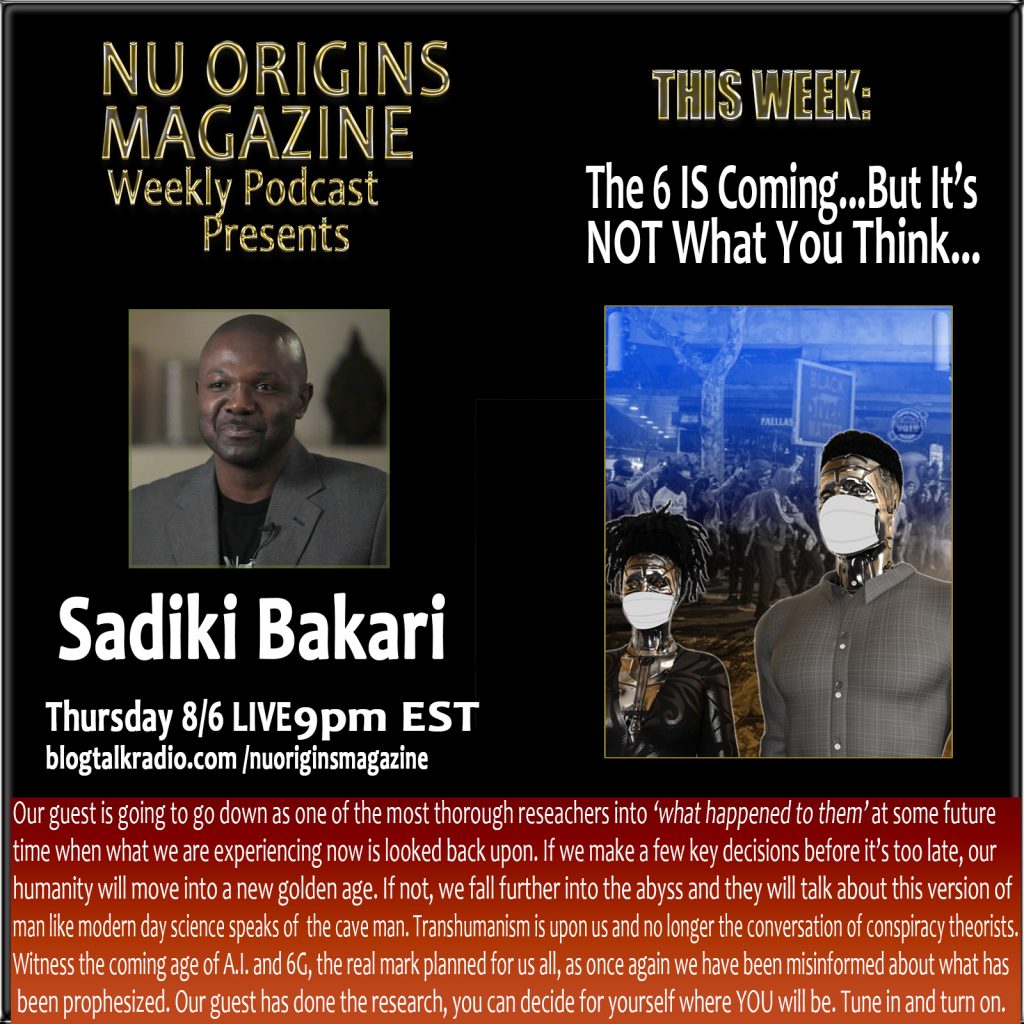 ---
This Thursday July 30 9PM EST
Our Own Blueprint for Tomorrow: Guest Yolanda Jacobs-
The Right and the Right Way To Defend The Black Family
http://tobtr.com/s/11784248

---
This Thursday July 23 9PM EST
Our Own Blueprint for Tomorrow: Guest Hawthorne James-
Unmasking the Illusions of Hollywood
http://tobtr.com/11776641

---
This Friday July 10th 9PM EST
The Art Section: Guest Artist Kimberly Moseberry
http://tobtr.com/s/11772095

---
Our Own Blueprint for Tomorrow: Guest Irritated Genie –
Saving The Black Family
http://tobtr.com/11770280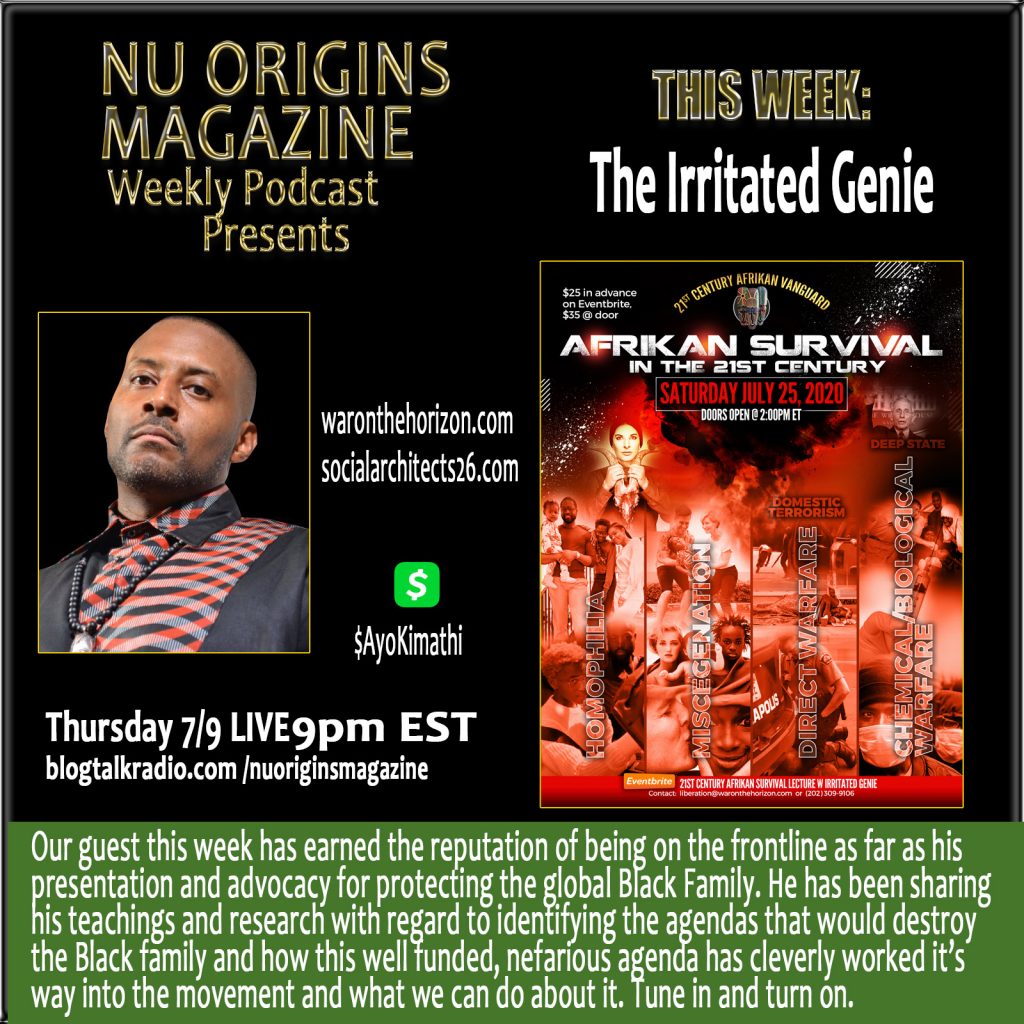 In order for the Black Family to survive and thrive in a world that seems determined to destroy and at the very least distort it's balance and harmony, we will have to make some serious decisions about who, what, and where we are globally and locally. At the current time of this podcast, there are several issues coming against us from what some call a "plan-demic" that more and more every day is making us it's face and scapegoat, to the ever present problem with police reform and brutality. We also have to take a serious approach to building our families and communities and a big part of that is recognizing the difference between what is good for us overall vs what feels good to a few of us for the moment, but has nothing to do with our survival.
Our guest, the Irritated Genie as he has come to be well known, has a reputation for exposing the agendas that threaten the Black Family including the well funded sexual choice and lifestyle strategies coming at us that have literally hi-jacked the liberation struggle and movement, and masquerade as a force for our good which some may feel is questionable. Add to that what is already a global crisis and tragedy, Pedophilia, and it's even more extreme impact on the global African. We are at what some would call an existential crisis moment in our history and we have to decide what we are going to do about it. Our guest is known as the bearer of GOOD news when he arrives anywhere in the diaspora to talk about our history, identify our true enemies and their dangerous yet well camouflaged agendas, and present some strategic solutions for our future. We will talk about the Black Family and what we must do to save it. Help us welcome the Irritated Genie to this week's podcast. Tune in and turn on.
---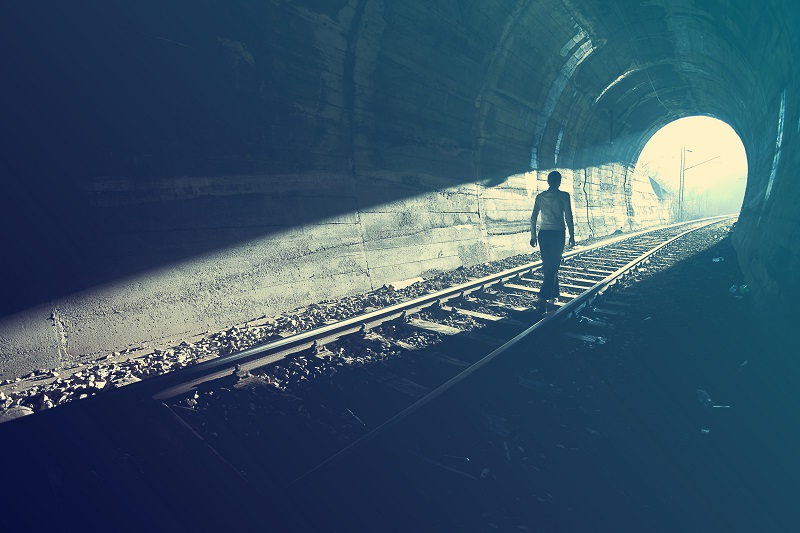 There is an old saying that there is a light fast approaching at the end of the tunnel. It's also part of that saying that its either a brighter day or a train coming at you. Guess what? It could be both. Right now we seem to be on a week to week as far as the resetting and reshaping of the world. It's happening real time, televised live AND experienced by all. We will share some thoughts on how to discern what that light at the end of the tunnel that is fast approaching all of us is and how to maneuver accordingly. In addition, we'll have our weekly NU ORIGINS news update with our magazine editor, Francesca. Tune in and turn on
---
This Friday July 3rd 9PM EST
The Art Section: Guest Actor Terence Rosemore
http://tobtr.com/11765856