Becoming Black Vegan for most African-Americans can be a big deal, as black people are more used to eating more of dairy produce. Black people, the consumers of the most meat products, could soon be eating veggies more often and can now be called black vegans. Becoming vegans and vegetarians are trending.
Fruits and vegetables have seen an increase in sales of about 20 percent from last year totaling $3.3 billion.
The year 2019 is about veganism, and Black people are being more health-conscious than before.
In general, the popularity of a vegan lifestyle has more to do with a younger generation than specifically African-Americans being tired of consuming animal products.
According to The Economist, 25 percent of Americans between 25 and 34-year-old identify as vegan or vegetarian.
And U.S. sales of vegan foods were already growing 10 times faster from January to June 2018 than food sales as a whole.
Millennials and Gen Z have made it clear, they're serious about a black vegans lifestyle.
Although veganism seems to be trending amongst everyone regardless of race, the number of black-owned vegan businesses are being created and getting attention.
According to Black Book LA, there were 30 black-owned vegan businesses in Los Angeles in 2016.
Corporate Veganism
With Vegan food being slightly more pricier than normal processed food, Black families and individuals are at a disadvantage.
To no surprise, corporations are trying to make veganism more convenient at major eateries across Los Angeles, New York, Portland, and Detroit.
Fast food chains like McDonald's, Burger King, KFC, and Domino's are expanding or launching vegan-friendly options to their menus.
Giant is trying to create its own vegan lines, and the company is buying startups as well. Tyson Foods, of chicken nuggets fame, has a 5 percent stake in Beyond Meat and sells meat-free patties to TGI Friday's.
Veganism In Hip-Hop
Billionaire rapper Jay-Z has an interest in a Black vegans cookies business.
Partake Foods, the black-owned company in which Jay-Z is an investor, emphasizes making health-conscious food. The company is so conscious, it's mindful of the top eight allergens.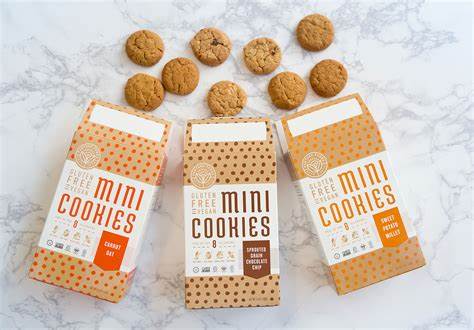 According to HotNewHipHop (HNHH), HOV's 1 million investment to the vegan cookie business isn't the first time the Carter family have been supporting veganism.
Greenprint Project is a grassroots social media campaign by Beyoncé. The project aims to encourage the integration of plant-based foods in her fans' daily diet.
Beyoncé is currently hosting a contest for those documenting their vegan diet for 22 days online. Winners could with up to 30 years of free tickets to any of Bey and Jigga's shows. Beyonce is the co-owner of the 22-day nutrition.
NY rappers Styles P and Jadakiss of the LOX thought investing in veganism was a great idea too. Both men are the founders of Juice for Life. Their juice bar has two locations in the Bronx and Yonker, and soon to be announced in Brooklyn.
Styles P was juicing well over a decade with the intent of promoting a health-conscious lifestyle, according to Black Enterprise.
Late rapper Nipsey Hussle was working on a documentary about Dr. Sebi, a Honduran herbalist and healer. Alfredo Darrington Bowman, or Dr. Sebi, was a therapist helping to cure or treat AIDS, cancer, diabetes, and herpes.
His faux-Afrocentric theories are what made him a dynamic personality in the hip-hop community. Because Nipsey is no longer able to complete it, Nick Cannon is now in control of the Dr. Sebi documentary.
Vegan Food Is Still The White Man's Food
However, among the wealthiest vegan startups in 2017, the majority of the founders are White males.
From Beyond Meat to Impossible Foods, the vegan industry looks like it will continue to be a predominately White space.
There are major investments into veganism and plant-based diets, but its notable these capital venture firms are supporting White and/or European-based companies.
Maybe one day Black vegans will take off, but as of now, there are about 15 mainstream vegan products and no one Black is involved.