Saheed Vassell, 34, was shot 9 times and killed on April 4th in Crown Heights, Brooklyn. Officers responded to several alarming calls from individuals in the area about what seemed to be a man waving and pointing a metal object, believed to be a firearm, on Utica Avenue and Montgomery Street. Authorities said the confrontation lasted less than ten seconds. The object in Saheed Vassell's hand was a shiny silver welding torch. According to Vassell's family, he began to lose his sanity in 2008, when police killed one of his close friends.
Before the incident, Mr. Vassell worked as a welder. His family and friends were aware of his mental disposition. The event of his friend passing caused post-traumatic stress to develop, allowing for his mental health to decline over the years. Still, Vassell was trusted in his Crown Heights neighborhood. He was helpful and devoted his time to running errands and doing small chores for the local business owners.
The NYPD released transcripts of the three phone calls they received from individuals in the Crown Heights area in which they are told, there is a man pointing something that looks like a gun at people. One caller used the term "crazy man", another "black man". According to a study provided by citylab.com: Williamsburg, Bushwick, Bedford Stuyvesant, Crown Heights and Brownsville are the top 5 gentrified neighborhoods in Brooklyn. The long-time residents of Saheed Vassell's Crown Heights neighborhood believe that it was the new faces that moved into the area in fear for their lives.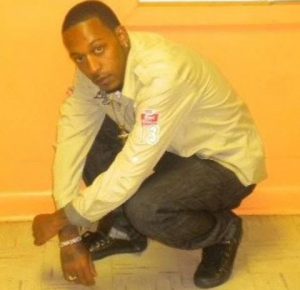 Vassell was known among the long-time residents of the community by name and face, they were very well aware of his mental state. Some resident questioned why weren't community police, who were familiar with him contacted. Prestigious African American Activist and politician Frank Sha Francois says, "We want community policing, we want people that know about us". The methods of community policing need to be revised, NYPD officers must focus regulating society, and reducing fear among citizens. It is possible that foot patrols could aid the process, it is undoubted that the system and force needs a reform.
"We need full-time independent prosecutors that only deal with police brutality, prosecutors should not be appointed by the system arresting people, they should be elected, also we need a police commissioner who is voted in and answers only to the people, and a totally independent body to investigate corruption.", Mr. Frank Sha Francois tells Nu Origins Magazine. Francois suggests, cutting police jobs in half to create funds to pay these people.
Vassell's death caused an uprising that emphasized the continuous disconnect between the police force and the African American community. The NYPD did not properly defuse the situation, as they should with an emotionally disturbed human being. Resident of the neighborhood Keenan Davis told Democracy Now, "they came out the car, they didn't say freeze, they didn't say drop your weapon, in two seconds all four cops start shooting". Another individual Jaccbot Hinds, 40, told NY Daily, "They just hopped out of the car". "It's almost like they did a hit, they didn't say please, they didn't say put your hands up, nothing" Hinds told the paper. The NYPD released videos of Saheed Vassell leading up to the confrontation with police. An edited video of the shooting, from a blinding angle was also released by NYPD. As Davis says, you can see four NYPD officers arrive on the scene and immediately open fire. None of the police officers were wearing body cameras. The Vassell family is urging the general public and the NYPD to release all unreleased footage of events that occurred April 4th, 2018 on Utica Avenue and Montgomery Street.