Jamaican food is known and enjoyed across the world for its exotic flavour.  Just the mere thought of any of Jamaica's favourite dishes is enough to make one begin to salivate immediately.
That is because the cuisine of our island, has that effect on anyone who samples our diverse food delights. But more importantly, our interesting mix of peoples from many cultural backgrounds, has had an integral part to play in what we eat and how we prepare these dishes.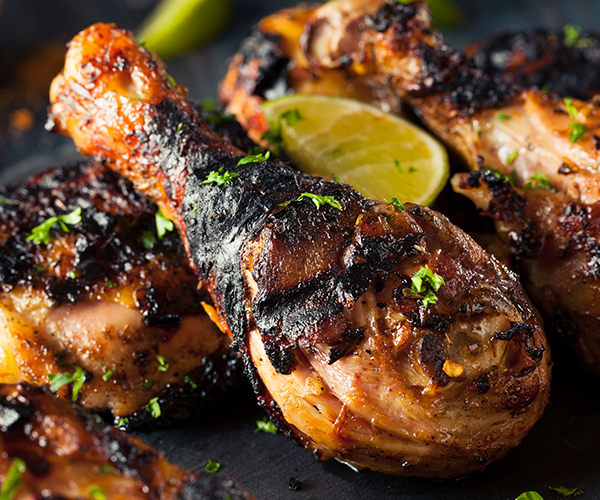 If you ask about what foods Jamaica is famous for, most people will surely say 'jerk chicken', but the spectrum of Jamaica's food is much more colourful than many persons realize. 
However, the coronavirus pandemic has changed a lot about modern Jamaican life: how we work, socialize, and even how we eat. Dining out has become a distant memory and people are eating almost every meal at home, which is a huge change.  
In most Jamaican homes, besides the impact of the coronavirus itself, stay-at-home orders have limited movement, and persons are cooking and baking more now than before the pandemic, and ordering less takeout and delivery.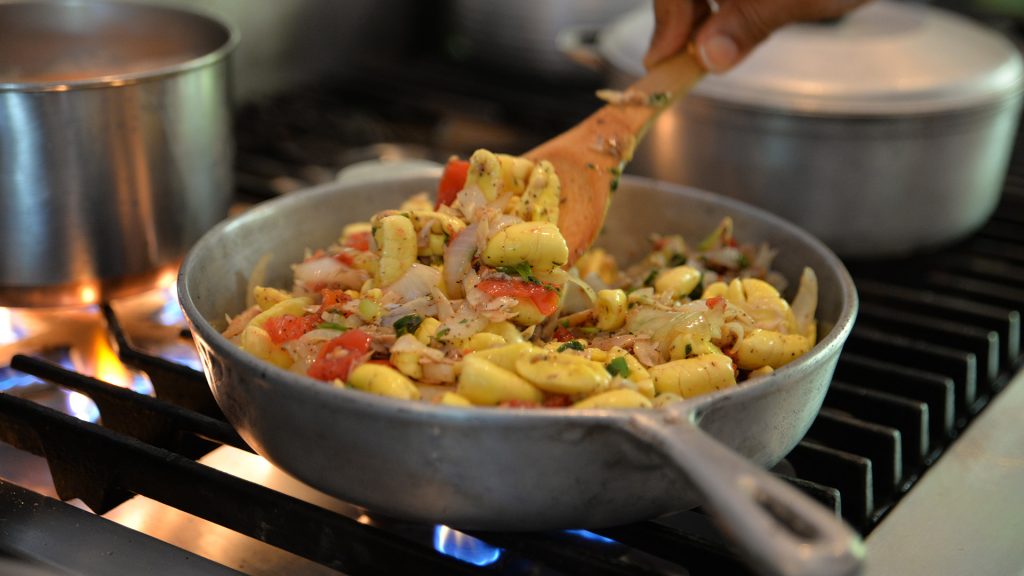 Jamaican food is a feast for the taste buds and at every corner of our island, prior to the pandemic you could find something to whet your appetite. Delicious seasonal fruits bursting with flavour, deep earthy spices and a melting pot of culinary traditions, make Jamaica a foodie's escape.
Our cuisine is internationally recognized at fine dining restaurants, corner shops, jerk shacks, and fruit stands across the island and there are many exotic foods you have never heard of but will remember for a lifetime.
What is now regarded as authentic Jamaican cuisine is a combination of foods from different cultures and people including Tainos, Africans, European, Chinese and Indians. As each group of people came to Jamaica, they brought their own way of cooking, leaving their own delectable and indelible contribution to our culinary heritage.
However, the current pandemic is changing consumer behaviour and will continue to have an influence even when the crisis subsides.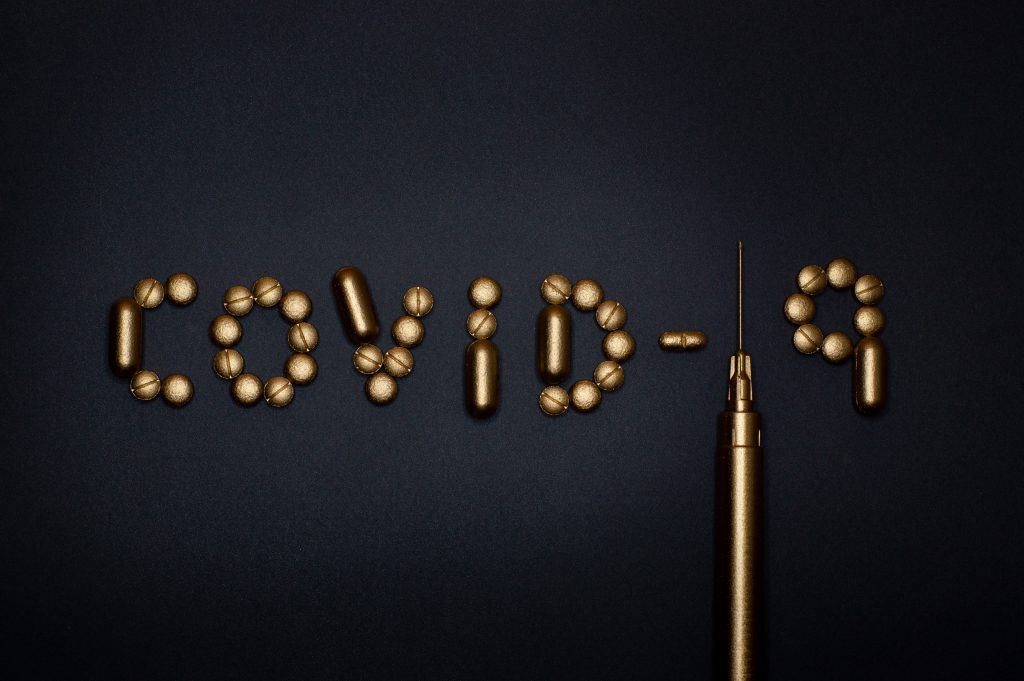 Since the first case of the Coronavirus was confirmed in mid-March, people who are able to work from home and have kept their jobs and have a stable source of income, and who are now not eating out as much as they were before and cooking at home more, we have seen an  improvement in their diet and nutritional intake. 
But for others who have lost their jobs or who live in neighbourhoods where produce isn't well stocked or grocery delivery isn't offered, they might be relying even more than usual on more highly processed foods that are very shelf-stable and affordable, but not very good for their health.
This has also created an opening for fast-food restaurants that are offering a lot of deals right now to fill that gap for people. In the normal Jamaican context, it has become more expensive to feed their families.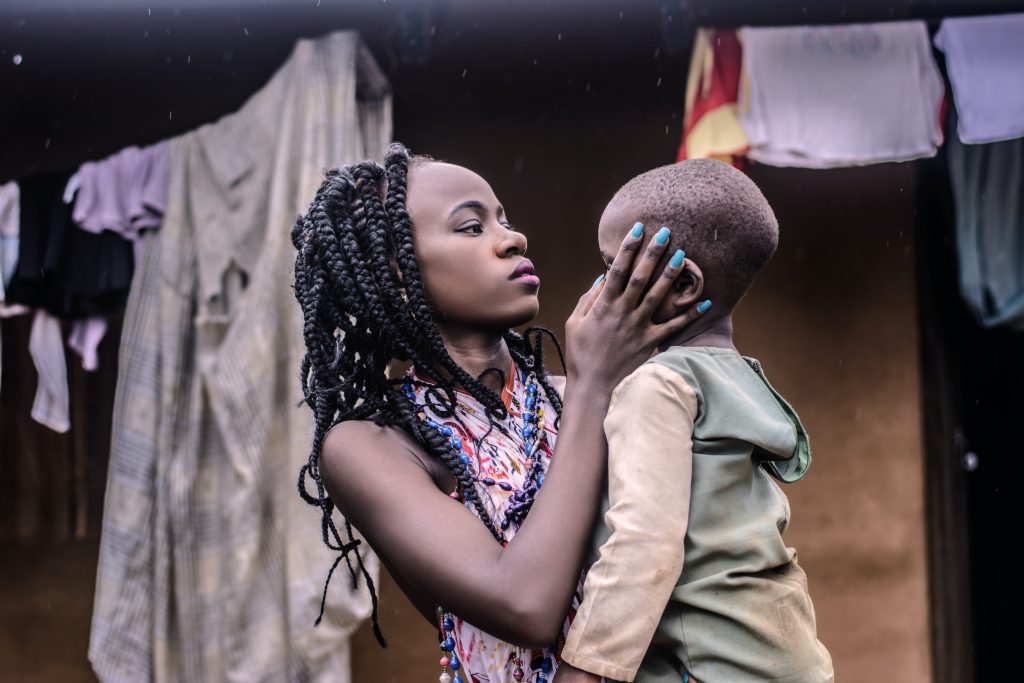 With children out of school and daycare, families can no longer depend on lunch or breakfast being covered for their children.  For shoppers on a budget, it's not just annoying to substitute out-of-stock ingredients at the supermarket; it's costly. 
Persons also cannot shop for sales the way they used to and all of these things make it difficult for families who were already struggling before the pandemic. 
While the pandemic gives many people more time at home, a lack of which, is one of the major reasons why people say they don't cook more that, too, is unevenly based. For essential workers or people taking care of children, extra time for shopping and cooking may not exist.
With so many variabilities makes it difficult to predict how the coronavirus pandemic will significantly change how Jamaicans eat, or if these changes will be permanent. 
Research is finding that major risk factors for being hospitalized for COVID-19 include diet-related conditions, like obesity, hypertension and Type 2 diabetes. If we had a metabolically healthy population, the risk of hospitalization from COVID could be dramatically lower. 
Socio-economic impacts could also be compounded by increases in food prices. Heightened demand for food, reduced production, altered supply chains, transportation issues, heightened restrictions and food safety issues as well as dramatic changes in share and oil prices are all factors that could lead to food inflation.
Social media is already buzzing with videos of panic buying, food shortages and price gouging in different parts of the world.  Quarantine, trade and economic slowdown has put CARICOM members, of more than 18 million people, of which Jamaica is a member, in an awkward and exposed position in these dynamics. 
On the other hand, in several cases the demand for products has reduced due to restaurant, school, and workplace closures. This has led to increased food waste in some parts and increased need in other areas. 
As the pandemic continues, there has been significant efforts by the government, non-profit, and non-government organizations to bridge the gap between food waste and hunger.
According to a United Nations report published on April 17, 2020, 'The Impact Of Covid-19 On Global Food Security and Nutrition: Preventing A Health Crisis From Becoming A Food Crisis' COVID-19 will hit the most vulnerable populations hardest.

The report contends that prior to the spread of coronavirus, there were 820 million people suffering from hunger; 2 billion people malnourished; and 700 million people lived below the poverty line. The United Nations Office for the Coordination of Humanitarian Affairs (OCHA) predicted that 100 million people would be in need of humanitarian assistance in 2020.
However, as Jamaicans we are known for our resilient and fighting spirit, and despite the current circumstances our culture continues to be enriched by our flavoursome, spicy and unique food. We continue to use aromatic spices, fusing flavours and colours to make our dishes that has evolved throughout history. 
Whether it's the spicy marinade that is added to meat, fish and chicken or the yams, bananas, plantains, corn bread, ackee and salt fish as well as goat curry, we will continue to 'tun our hands meck fashion' to survive this pandemic. 
Written by Ms. Keisha Hill
---
Bio: Ms Hill is a graduate of the Northern Caribbean University (NCU) with a Bachelor's Degree in Mass Communications, Political Science and Law; and Knox Community College, with a Diploma in Business Administration.
She currently writes a blog: jamaicanchronicles.wordpress.com and her hobbies includes photography. She can be followed on Instagram; and Facebook.
---
Op Ed Disclaimer: NuOrigins Magazine or blog supports the right to free speech by allowing members from the community to express their views and perspectives on a non-judgmental platform. However it should be noted that the views, thoughts, and opinions expressed by the contributor of this article and those providing their comments, are their opinions, thoughts, and views alone. Their perspective does not reflect the opinions of NuOrigins Magazine or blog in anyway.  NuOrigins reserves the right to exclude comments/posts which they believe to be objectionable or otherwise inappropriate.