Ernest Owens doesn't want to kiss the rings of the powers that be. He operates instead as a middle finger to the status quo; tethering the intersection of race, politics, sexuality, social justice and advocacy for the marginalized to his multimedia platforms. He will not be reined in by respectability politics to have his presence, work and opinions valued.
"I don't do this job for friends. I do this job to inform. As long as I'm informing and enlightening people on a regular basis, then that satisfies me," Owens said in an exclusive interview with Nu Origins. "I'm not in the business of the popularity and the friends, access journalism. I do adversarial journalism."
Owens declared that those who follow his craft expect nothing less.
"I like that people on both sides of the fence in my readership know that when I put out a story and I go out and do the work, I'm going to hold people accountable and they know I'm going to do my job," he said.
The 27-year-old became a prominent fixture in 2016 when he questioned Justin Timberlake's sincerity and demanded he apologize for his treatment of Janet Jackson in regards to their 2004 Super Bowl halftime performance. Timberlake exposed Jackson's breast and continued his career relatively unscathed whereas the 'Control' singer was blacklisted. Many did not forget and Owens' memory was just as long.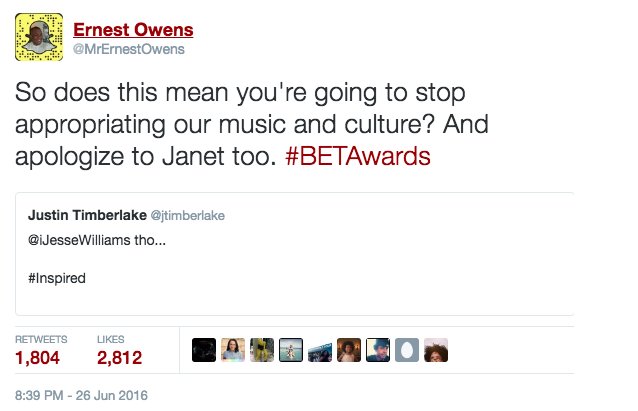 To those who know him, the callout was classic Owens. He would be the one in the crowd to point out the Emperor has no clothes. He has made himself a reliable ally for those fighting against injustice.
"He stands his ground on what he believes is right. He is not scared to be that person, to say that uncomfortable thing and really put it out there in the forefront and really open a meaningful dialogue. It is something that I'm very proud of him that he's able to be steadfast in his beliefs," Lauren Footman, Community Relations Chair of New Leaders Council Philadelphia, said.
The 'Sexy Back' singer dismissed Owens as a "sweet soul" and even penned Say Something from his 2018 Man of the Woods release. Owens isn't waiting for a check to clear on royalties for serving as Timberlake's muse. In the years since, his accomplishments have gone from one triumph to the next. Last year, Owens became the first LGBTQ writer of color to serve in a senior writing position at Philadelphia Magazine. His work has appeared in such outlets at The Grio, BET, Playboy and receiving recognition for his columns. In late January, Fun Times Magazine named Owens as one of the people under 30 to watch and the American Society of Magazine Editors declared him a winner of the fourth-annual ASME NEXT Awards.
The Penn alum is also the newly elected vice president for print of the Philadelphia Association of Black Journalist. It is a position that he did not take for granted.
"For me, it's taking the advocacy that I had already for Black journalists and outing it into an opportunity to help move the organization that is very prestigious in the country," he said.
For much success, there is an equal helping of scorn. Owens is routinely met with backlash and has engaged in various social media feuds. In January, Shaun King ordered Owens to remove a post deemed inflammatory and threatened him and other writers with a lawsuit. Owens complied but remained critical of King and is not one to mince his words even though it rubs many the wrong way. It is by design.
"You look at the Watergate scandal. Those journalists did adversarial journalism and they were against Nixon," he said. "Nixon was not a fan of the press and they had to find newer means to get the truth and the person who was at the center of it wasn't necessarily telling the truth and now more than ever, access journalism to me is not as desirable."
Instead, Owens has a close circle that he remains loyal to. He makes time to invest in them and create a sense of balance between his professional and personal life. The self-professed "party planner" of the group made it a point to have date nights with his boyfriend, happy hours and check in on his friends.
"If people do pay attention, I do take a couple of hours out of it. I don't just be every hour on the hour. I typically take break periods. Contrary to what people believe, I do unwind. I do unplug. But I do what makes sense. If there's a busy day where I can do a lot of work, I'm going to do that work. But if there's days when things are really just chill, I take advantage of that time and enhance and improve the relationships I have with friends," he said.
Manuel Smith, president of the Philadelphia Association of Black Journalists, felt the reciprocity of Owens' outreach. He knew his friend could be a lightning rod for controversy but it was part of the charm.
"When you deal with Ernest, you can't wade in. Either you jump all the way into the deep end of the pool with him or be out of it. It's one or the other. He forces you to make that choice," Smith said. "But here's the thing. I've learned that I will always jump into the deep end of the pool with him because Ernest may not always be right but his intentions are."
Smith and Owens, in their new roles at PABJ, secured a $12,500 grant in 10 days. Starting Feb. 12, the PABJ will have headquarters at the Philly Pipeline. Both men wanted the chapter to have a space they could call their own for the first time in the chapter's 45-year history and push entrepreneurs in their ranks.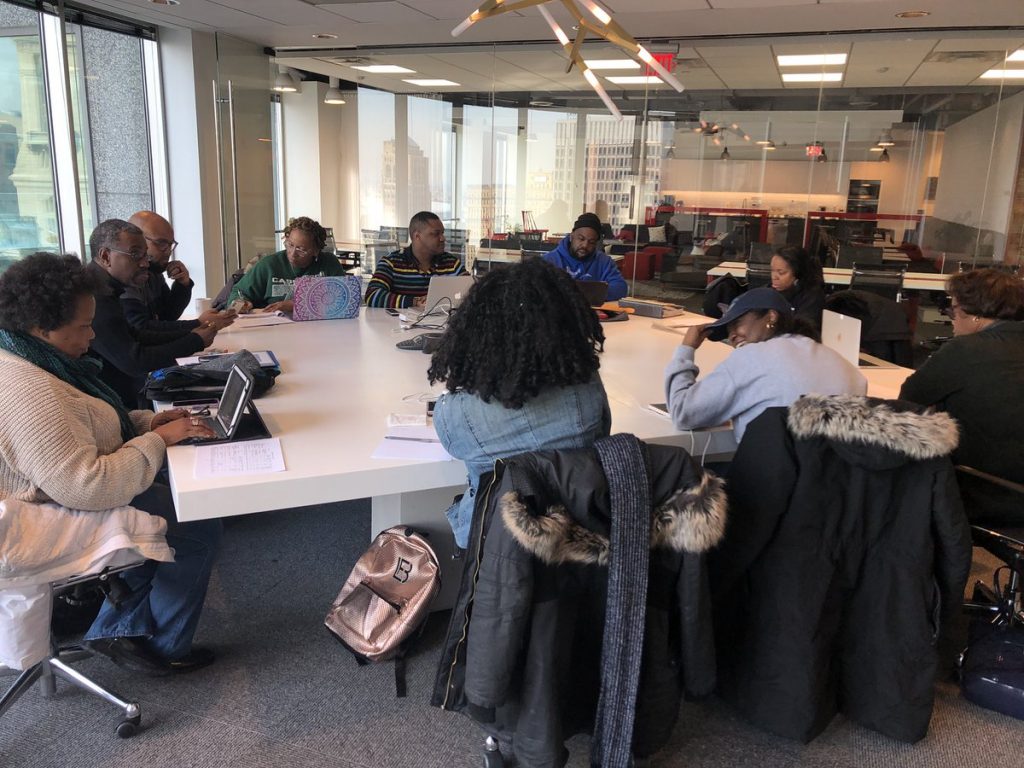 Smith felt the force of Owens' raw personality was a throwback to Acel Moore, the Pulitzer prize winning journalist for investigative reporting and highly regarded among his peers. He was also one of the founders of the National Association of Black Journalists and PABJ.
Smith found commonality in the "fiery" temperaments of both men who sought change.
"[Moore] was just a very different Black guy who was unapologetically Black and also very outspoken about issues related to Black people and at the end of that workshop in Florida, they read some of Acel's quotes and it really helped me frame Ernest in a different way. I think they have a lot in common," Smith said.
The call to action which has become a hallmark for Owens is one that Footman is all too familiar with. She and Owens first met over three years ago and have worked on such issues as gun violence and what that looks like in communities of color.
"He is someone that doesn't shy away from addressing some of the more controversial topics. Ernest really goes in to make sure that communities are centered in his work and he is willing to take on individuals and or institutions that are not really doing their expected, carrying out their expected responsibility. I think he is a trailblazer in elevated certain marginalized communities," she said.
Owens shared he would be lying if he did not think of one day following in the footsteps of his PABJ predecessors who have gone on to become president of the national arm. Sarah J. Glover, social media editor for NBC Owned Television Stations, was elected the 21st head in 2015. Her term will expire this summer but Owens is not quite ready to be next in line to the org that has made him the recipient of three awards, including the 2017 Michael J. Feeney Co-Emerging Journalist Award.
"I wouldn't be sincere if I said it wasn't something that has crossed my mind in the future. It's in my mind," he said.
As for his immediate future, Owens was coy. In part, he didn't want to jinx himself and also because opportunities usually found him.
"I live life on the fringe. Just the unexpected has been the biggest asset to my career. The things that I try to predict for myself, I surpass my own predictions. So I just stopped making predictions all together," he said.
Follow Ernest Owens on social media at @MrErnestOwens and visit his site.