On March 7th of this year, Somali editor and journalist with Radio Hiigsi was arrested by the National Intelligence Security Agency (NISA), an agency within the Somali federal government that has become almost synonymous with the arbitrary arrest and persistent intimidation of its nation's journalists.
Mohamed Abdiwahab Nuur was apprehended on his way to the radio station where he worked in connection with, what colleagues believe to be, a critical report Nuur posted on his Facebook page. NISA, however, has added that Mr. Nuur was being detained on suspicion of murder. He has not been heard from since and attempts by friends and family to contact Nuur have failed.
If you are a journalist in Somalia, what has happened to Mohamed Abdiwahab Nuur is just one of a string of incidents when government officials have arrested, harmed, or harassed journalists, and at any time the same fate could befall you. Many citizens in this war-torn East African nation still bear the scars of years of civil conflict and continue to see further violence perpetrated by terrorist organizations like Al-Shabaab. Yet with the election of Mohamed Abdullah Mohamed "Farmayo" in 2017, many hoped to see the page turn for Somalia, an end to civil war, the establishment of stable governance, and renewed commerce all appeared to be within the nation's grasp.
However for journalists, who over years have grown somewhat accustomed to threats and attacks from Al-Shabaab, have now found they must contend with a federal government hostile to journalists and determined to stem the free flow of information. These days, any journalist who plans to write critically about the Somali government, whether in the public arena or on a personal social media page, can expect to get a visit from local or federal enforcement agencies.
Despite the establishment of an electoral system in Somalia, the tactics of the federal government against its nation's journalists resemble more the means employed by puppet regimes and dictatorships to control the dissemination of information.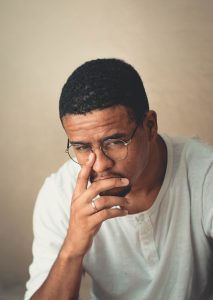 In his book Gestapo, Philip St. Walton-Kerr wrote, "Fear planted in the hearts of every man, woman, and child; fear of the sudden loss of possessions and even liberty, of being torn away from home and relatives and friends; fear of the unknown and unexpected, of intimate friends no less than strangers."
The Somali government has made many of its journalists afraid to do their jobs. Some have feared the government enough to change or delete their stories and some have even left the country.
Though the arbitrary arrests and frequent harassment of journalists by federal agents has become commonplace, the disappearance of Mohamed Abdiwahab Nuur seems uniquely chilling. According to the Ministry of Information, Nuur was arrested in connection with the 2019 murder of a Somali political delegate, Bahsan Bolay.
The murder of Bolay was committed presumably by assailants connected to the Al Qaeda-linked organization Al-Shabaab. Al-Shabaab is one of the most violent terrorist organizations in the world and has been behind a number of attacks, threats, and killings of journalists. The Somali federal government claims that Mr. Nuur is connected to the vicious militant group. The federal government has not elaborated on any evidence that links Nuur with Al-Shabaab, but this latest event is not the journalist's first run-in with Somali authorities.
On February 29, Mohamed Nuur was arrested by federal authorities over an article the journalist posted on his Facebook page. The article questioned "the ethical behavior of the security forces which also criticized the use of disappropriate powers of the army during operations," according to Director of Radio Hiigsi Hussein Ahmed Tifow. Despite the statement by the Ministry of Information, led by Director General Abdirahman Ysouf Al-Adala, the Criminal Investigation Department (CID) claims "they were not aware" of this most recent arrest of Nuur, also known as Abuuja.
*Facebook Post that allegedly got Nuur Arrested. Click on the post to see a translation of his peaceful message*
Nuur was first detained by Officer Liban Mohamed and taken to Habar Khadijo, NISA's main headquarters. Nuur later reported to his father, after his release, that he was blindfolded and transported to Godka Jila'ow. He was detained for three days and he was allegedly denied legal representation throughout his detainment. The Somali journalist also told his father he was repeatedly beaten and was released only on the condition that he cease writing about the nation's security services.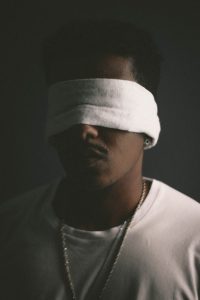 Over the past two decades there have been scores of incidents that resemble the first arrest of Mr. Nuur. It was hoped that the election of Farmayo in February 2017 would be a turning point for this war-weary country and usher in a new era of freedom. However the threats, harassment, and violence against journalists at the hands of the government and Al-Shabaab continues. In fact, prior to the election of Farmayo a larger portion of the violence towards journalists was the result of terrorist attacks. Dozens of journalists were the victims of violence and murder committed by Al-Shabaab from 2006 to 2016. Within this timeframe it is believed that at least 25 journalists were murdered by the bloody Al Qaeda-linked group.
Some journalists were even murdered with the assistance of their brethren, such as in the case of Hassan Hanafi, who was sentenced to death in March 2016 for his role in aiding Al-Shabaab in the murder of at least five reporters. Hanafi, a former radio journalist with Quran PM, later worked for Radio Andolus, which is Al Shabaab's proxy media organization in Somalia.
Since President Mohamed Abdullah Mohamed took office in 2017, at least one reporter has been killed by a federal officer. Abdullah Nur Ahmed was sentenced to five years and ordered to pay 100 camels to the family of 17 year old victim and television cameraman Abdirirzak Qassim. As reported by Amnesty International, Officer Ahmed has yet to serve his sentence since he fled Somalia. He is suspected of being in hiding in the independent Somali state of Galmudug.
This latest incident against Senior Editor Mohamed Abdiwahab Nuur strikes new fears into the hearts of many journalists and foreign correspondents in Somalia. There are those that believe it is the very laws that govern the conduct of the media in Somalia which may be at the root of the problem. The penal code, which oversees the journalistic practices of reporters and media organizations, is nearly six decades old, and its vague parameters and language leaves open the door for the federal government to arrest, detain, and even prosecute journalists for anything authorities feel is untrue or demeaning to public officials. Additionally, it appears that the arbitrary arrest and harassment against journalists have reached new heights over the local media's reporting on the COVID-19 pandemic that has recently ramped-up in Somalia.
Broad terms like criminal defamation, insulting public officials, and offending the honor and prestige of the head of state are wide open for interpretation. In May 2019, famed journalist Ali Adan Munim of the independently-owned Goobjoog News fled his native land as a result of accusations of insulting public officers.
Yet even with the growing number of incidents of heavy-handed and violent tactics against media workers, the case of Mohamed Nuur is especially troubling because of the nature of his disappearance and the government's seeming unwillingness to be forthcoming with information regarding the whereabouts of the journalist. Should it be determined that the detention and subsequent disappearance of Nuur was the result of a deliberate act by one or more federal officers, it would signal a frightening new escalation of intimidation tactics used by the government to silence dissenting voices within Somalia's media sphere.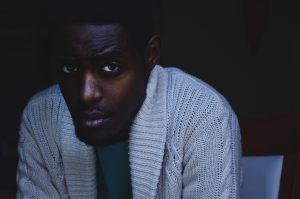 Written By  Vincent Amoroso