By Stephanie "MusiqTruth" Fillyaw
"For established companies—diversity is 'cool' right now. All the executives are all white men and they want a cool factor. It's not authentic. No higher-ups that looked like me. No role, no power, no real influence, no ability to make a true impact." – Panellist Participant
General Assembly is a consultative educational company known for offering unique workshops, online courses, and provocative panel discussions that promote innovative thought and progressive transferrable skills in the world of data science and technology. Since its 2011 inception, General Assembly has forged a unique and borderless approach to closing the "global skills gap" by educating and developing elite talent around coding, data, business and career development. As consults, they directly support the hiring and staff development needs of top companies through their suite of educational offerings, workshops and events. Leveraged by the likes of Paypal, Bloomberg and Booze Allen Hamilton, General Assembly has earned credibility for equipping employees and the aspiring workforce with the skills employers find attractive and value-added.
With campuses around the world, it was no surprise that their Atlanta location, nestled in the historic Old Fourth Ward, was teeming with activity on February 27th as it prepped to begin what would be an unfiltered and incredibly authentic conversation about minorities in the workplace. While the thrust of the conversation rested upon a framework geared towards tech startups, much can be learned and applied in larger, corporate spaces as well.  The "Allyship + Inclusion in Tech" panel discussion was facilitated by General Assembly's very own Yvonne D. Dodd and contributed to as panellists by Katie Kern, Jennifer Ponder and Nicole Myers. Each of these power players derived from backgrounds in technology, coding and startups and represented diverse social and cultural fabrics including LGBTQA+, first-generation immigrant descent and African-American.
Few wonder why the topic of allyship and the examination of the needs and experiences of minorities in the workplace continue to hold relevancy, even as we progress through the turn of a new decade.  Dispari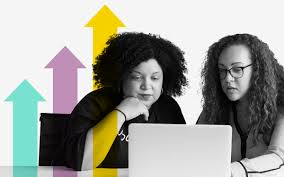 ties around advancement opportunities, equity and social dynamics in majority-white spaces remain areas that expose just how much work we still have ahead of us as minorities in the workplace.  As a result, diversity and Inclusion is a popular topic in the work world and has become a catchall phrase in some instances, a phrase that captures all the experiences that were too long neglected or ones that companies just didn't want to discuss. In a data-driven society, of course, the industry is beginning to understand the very clear business case for why more diverse people, voices and ideas provide better solutions for your business, greater customer outcomes, and ultimately drive profits. 
While the business case is self-evident, potential and current employees are faced with deciphering how dedicated the company truly is to this topic (and task) of transforming their culture to retain great talent with the efficacy needed to feel they are encouraged to do their best work. Ultimately, as we join various resource and workplace discussions, it seems that one of the largest obstacles for established companies is determining how to improve upon matters of inclusion, diversity and race relations at work and doing so in a way that balances growth of the bottom line with genuine dedication and efforts that make their top talent want to stay.
Retaining top talent takes more than great benefits. Employees desire to feel encouraged to be their whole selves at work and possess the ability to envision a career pipeline of opportunities they can flourish in. There are some key steps established companies can take to foster the aforementioned and it stems from their current leadership. As the panellist pointed out, managers, leaders, persons in privileged or influential roles that can impact decisions and the careers of others, are in a unique position to be not only mentors to employees belonging to marginalized groups but can also serve as allies in the workplace: influencers who use their position of privilege to actively and intentionally support the career development and positive environment needed to succeed.
Companies truly dedicated to creating a cultural environment embodying inclusive measures that celebrate diversity and support retention, have to task their current leadership with leading the charge. Effective allyship is activating company leaders and charging them with taking an active role in solving issues of inclusion and diversity in the workplace. Allocating resources is the bare minimum. Established corporations interested in this work must not only designate the purse, but demonstrate a conscious intent to include everyone: provide career opportunities, assign mentors, give employees credit for their ideas and contributions, openly recognize and model the behaviour you wish to see, and most importantly, ask leaders to strive to identify and remove barriers to access and then measure them by how well they are doing at it!
At the end of the panel discussion, the floor was opened to ask questions. All three of the panellists described having worked for large corporations in the past before joining startups or opening their own consulting firms. Attendees took this opportunity to press them on their experiences to glean what might be transferable to both startups and larger workplaces by asking the following:
"When you think of companies you left, what would've made you stay? What are some of the characteristics and actions that would've been helpful to you? What would've been your ideal ally and what support did you need, but weren't receiving?"
The speakers posited that they simply could not see themselves in higher roles and that there was nothing to strive for as a result. Another symptom of the absence of minorities and marginalized groups in executive roles of influence is that no one relatable was present to "answer the tough questions", said Myers, around matriculating into the company, advancing career-wise or navigating the work culture.
The overwhelming thread here is that large businesses must get comfortable addressing the uncomfortable norms in their workplace. Specifically, these businesses must analyze the norms and behaviours that make minorities want to exit stage right, with their talents and ideas in tow. According to Myers, Ponder and Kern, if companies want to move the needle forward around this they must be genuine in their efforts, transparent and accountable concerning their past, and measure and publish their findings. It is also important to task and empower your leadership to show their work around this topic. As Ponder expressed, "call them to the carpet" and get intentional about creating solutions, staying on the pulse of matters of inclusion and diversity through education and partnerships, and demonstrating allyship in the workplace.
If influencers in the workplace are tasked with demonstrating measurable and intentional efforts around allyship, what is the course of action for employees?  What responsibility do minority employees have for pursuing their personal development or recognizing and leveraging the efforts of allies in the workplace? 
Faced with the fatigue associated with often leading the charge on educating others around topics concerning their development and relations in the workplace, it is easy to understand why many minority employees have given up on advancing upward or presenting that pitch idea at their current company. In fact, these same employees are likely already pursuing other opportunities. But before separating, Kerne, Ponder and Myers suggest some adjustments employees can make in their approach. 
Decision-makers love data. Be sure your ideas and proposals solve a problem and are supported by research, relevant statistics and clearly define resources needed. If lacking allies in the workplace, seek to identify key individuals who have the target's ear. Who does the decision-maker listen to? Who else is passionate about this topic? Winning a few yeses on a soft pitch provides a greater shot at influencing the decision-maker directly. 
And if all else fails and one succumbs to the exhaustion of upward immobility and decides to pursue other opportunities, be sure to thoroughly research the next company's commitment to diversity and inclusion in advance. As the panellists proscribe, reach out to an Employee Resource Group (ERG) at the company, or minority employees who currently work there, check the company's social media and note the diversity of their content and appealing audience. These are all important company dynamics that interview questions alone will not reveal.
All the measures described above take time and serious work. As minorities and marginalized groups navigate the work world, they are probably wondering how much patience they should have with companies as they make these cultural shifts and attempt to "fix" their work environment. What then can be said about employees currently living through their company's disingenuous or half-handed commitments to diversity, inclusion and race relations OR the turbulence associated with actual meaningful strides? You have a few options: start initiatives on your own (inside or outside of work), present influencers with proposals and ideas supported with clear data, or exit stage right, with your wonderful talents and ideas in tow.
Stephanie "MusiqTruth" Fillyaw is a graduate of the Masters of International Studies program at the University of South Carolina and holds a bachelor's degree in Political Science from Queens University of Charlotte, a small private university in the heart of Charlotte, North Carolina. Certified in music production from the Berklee College of Music, she is also a singer/songwriter, producer, DJ and host of "Truth 101: Our World Through Chocolate Lenses", a podcast that explores various topics from the purview of the Black American experience and throughout the African Diaspora.