Among the different beauty products on the shelves at Target, Zandra Beauty is one of the newest and unique products. At just 18 years old, Zandra Cunningham, is a young black entrepreneur with her own skin care product line.
Cunningham's products are plant-based and organic, containing little to no chemicals that can harm the skin. Some of the beauty products sold in stores contain harmful ingredients such as parabens and sulfates, that can lead to adverse health effects.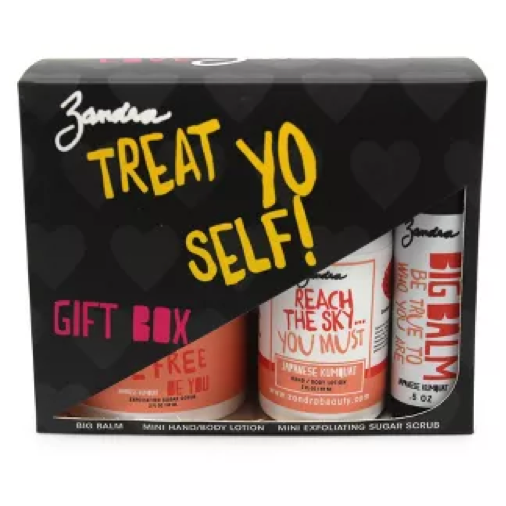 Cunningham's business is rapidly growing as she becomes wildly recognized and her products garner attention. Currently, Target sells an exclusive 'Treat Yo Self' gift box from Zandra Beauty, which includes an exfoliating sugar scrub, hand and body lotion, as well as body balm and lip balm.
As a young child, Cunningham was in love with lip balm and accumulated a number of them. According to Buffalo Rising, the Buffalo native began making her own lip balm in her kitchen at the age of nine. She then began to sell her lip balm and other productsat local food markets and built her business up from there.
Zandra's Beauty sells products such as bar and liquid soap, lip and body scrubs, deodorant, makeup remover, and hair and body souffle. Plastered on all of Cunningham's products are uplifting quotes and messages, such as "There Is No One Like You!" "Be True To You," "Rize Up. Be Strong. Get it Done."
"I decided I want to make a product that made you feel something when you woke up and looked at it or you used it in the shower," Cunningham explained in an interview with Juniority TV on YouTube.
Zandra's Beauty products are not only good for the skin and helping people feel confident when they use them, the company assists in empowering and educating girls. Ten percent of every purchase is donated to support girls education across the world, they also donate products and offer free entrepreneurial workshops in underserved areas.