The Kalahari Gallery in Brooklyn was the watering hole for movers and shakers in fashion, modeling, photography, media, printing, tech and psychology on March 2.
Nu Origins magazine, BK style foundation, Origins Directory, and TotalBlackTV united for a night of Black excellence.
Ricky Davy of Fashion Week Brooklyn and Ms. Dani Mack of Nu Origins organized an interactive social space that encouraged youth to live heartfelt and attain aspirations, through business ownership and entrepreneurship. Economic development within the Black community has been steadily increasing, specifically among young African American women in New York City. The month of February had recently passed, so the networking event, honored Black history month and saluted the start of Woman's history month with style and grace.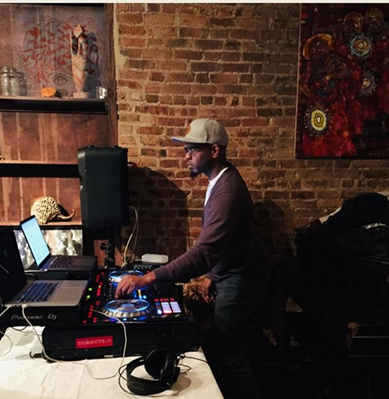 DJ Jacy was in control of the nights sound and Nu Origins master of the ones and twos for the evening, playing urban, popular and Hip Hop music. Visualize earth tones and contrasting touches of white in a rustic room full of multi-cultural attendees whom began walking into the space around 6 P.M. as the event started. The room began to fill by 7. The setting was cozy, and you were instantly encompassed by an earnest, mellow and inviting mood. The location was African inspired, but not overdone. An elongated hall drew you in, with walls of red brick, metallic modern tables and chairs with a wealth of original African inspired art.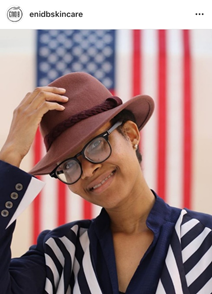 Kareen, owner of the natural skin care company, Enid B. Skincare had a quaint sample table set up at the door, welcoming in late comers with aromatic delicacies and quality skin treatments. Enid B Skincare has a mission of providing, "plant powered skin, body and hair care products to care for you, so you can care for others."
There was a beautiful mix of women and men varying in age from 21 and up. The ambiance was mature, jam-packed with educated, knowledgeable, interns, new business hopefuls and experienced professionals. All in this one room, a powerhouse of phenomenal personas gathered together to support each other and learn, gleefully encouraging economic growth within the Black community. Immediately the women and men at the Kalahari Gallery that evening, began to communicate, relate and inform each other of personal businesses, talents and professional skill sets.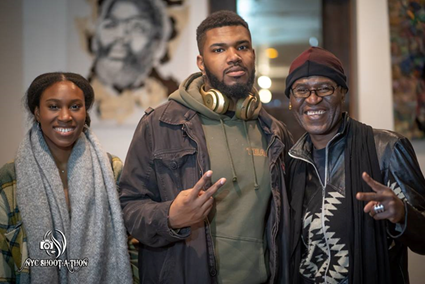 The guests were mingling and matching a laid-back, hospitable energy of pure fellowship and appreciation. The event was hosted by Mack who charismatically engaged the attendees, welcomed the guests and complimented the stylish crowd in performance and persona.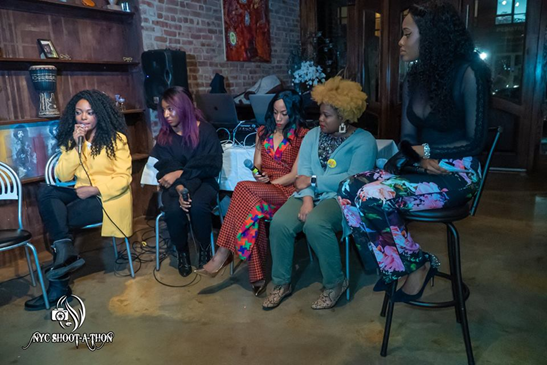 The beautiful and engaging moderator Tamara Frater showcased a perfectly vibrant personality, complimenting the speakers effortlessly. Frater smoothly eased into her introduction of the honorable women of the panel; Nekei Lewis , Vanessa Landt , fashion psychologist Dawn Karen , and Crystal Dundas .
Lewis is the owner of Quuirk, which "is a specific search directory for brands, online stores, pop ups, meetups, specials and more! We help you save time by delivering premium results and up to date information and everything that is local in NYC." Landt, is an electrical engineer and fashion blogger, who has combined beautifully engineering and fashion Karen, is a psychologist who has trademarked an entire field and term, fashion psychology, traveling internationally spreading her wisdom. Dundas, the owner of The New BBF Prints in Brooklyn, provides quality printing services for any individual or business professional (BBFprint.com.) Each woman spoke of personal struggles and being one of the few Black female representatives in corporate environments. During the panel discussion, the conversation veered on to the topic of negative and draining relationships, can ruin your success. Lewis stated, "the partner you choose in your life can devastate finances and dedication."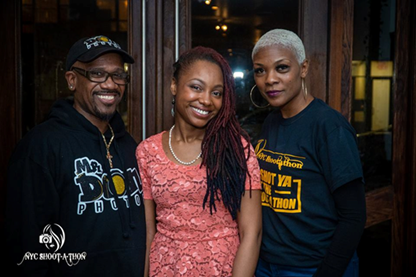 Don Pittman, celebrity photographer was in the company of his photography team and beautiful wife Jackie Pittman. Don could be seen early in the event walking around the gallery interacting with people he knew and didn't know. He was laughing with journalist and videographer, Eric C. Sullivan a.k.a. "Big Vegg," or Roc Runna Press Radio showing off his professional lighting and comparing camera hardware. Don was invited to speak personally about his career in the fashion and photography experience stating, "the only check that matters is the one that we create for ourselves." He surprised the audience with a raffle to the models whom attended to win a chance to gain free ticket to his original creation of the  NYC shoot-a-thon, a ticket worth $250.00.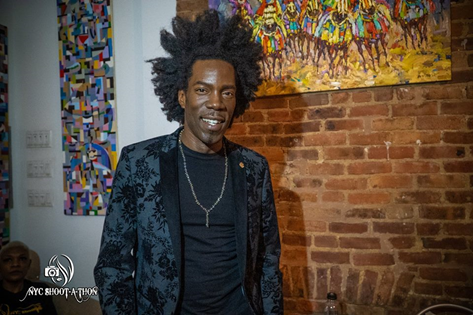 There was a moderate level of social chatter. The one-on-one connections were elevating a friendly and respectful environment. At one point during the networking gala, the guests were so interested in learning about one another, that the audience had to be reminded that there was a planned event occurring.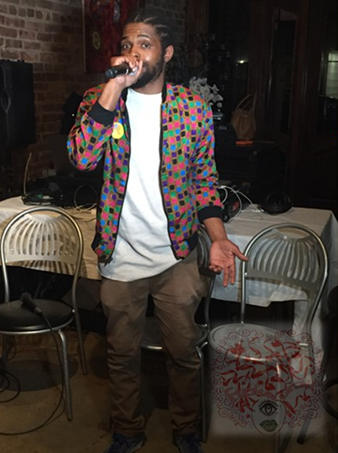 Closing out the event was Feight Da Dawn, photographer, videographer and musical artist of Southern NJ, who traveled to Brooklyn to perform two songs, using his hip hop lyrics in a spoken word format including a passionate theatrical flair. With a mellow and down-to-earth spirit, he winded the energy down for the hostess to thank everyone for attending and wishing safe travels to everyone.
As most of the guests left for the night the panel speakers, the NYC shoot-a-thon crew, Big Vegg, Feight Da Dawn, and models stayed for a fashion show after party organized Ricky Davy created and led by Berch the designer of @Afrooklyn.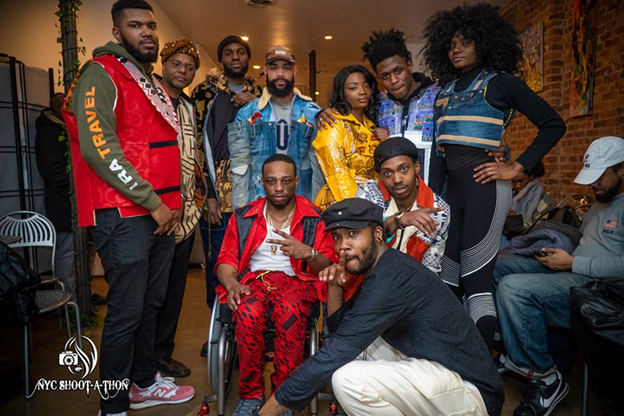 This Afro-inspired fabric shined bright with colors of gold, red, green, denim and animated prints, which seemed to make the clothes take on a life of its own. The entire evening was amazing. The attendees had a remarkable time, with free drinks and vegan food from Soul Kofa people were meant to gain new associates and gain information about starting and successfully operating businesses.

We are grateful for every attendee and participant of the event, that made the night possible. The next Nu Origins event is being planned and we want to see and meet you there.