The African Diaspora International Film Festival closed off its 2018 season with the screening of writer and director, Aminah Bakeer Abdul-Jabbaar's "Muslimah's Guide to Marriage". The film is about a black Muslim woman, Muslimah Muhammad – played by Ebony Perry – who only has a few days left in her Iddah (Muslim separation) before she is officially divorced from her cheating husband. It is a romantic comedy that makes light of a serious situation as Muslimah struggles with her impending divorce, and tries to win back her husband. The audience watches as she goes through stages of depression, temptation, and restoration of who she really is in her love life and her religion.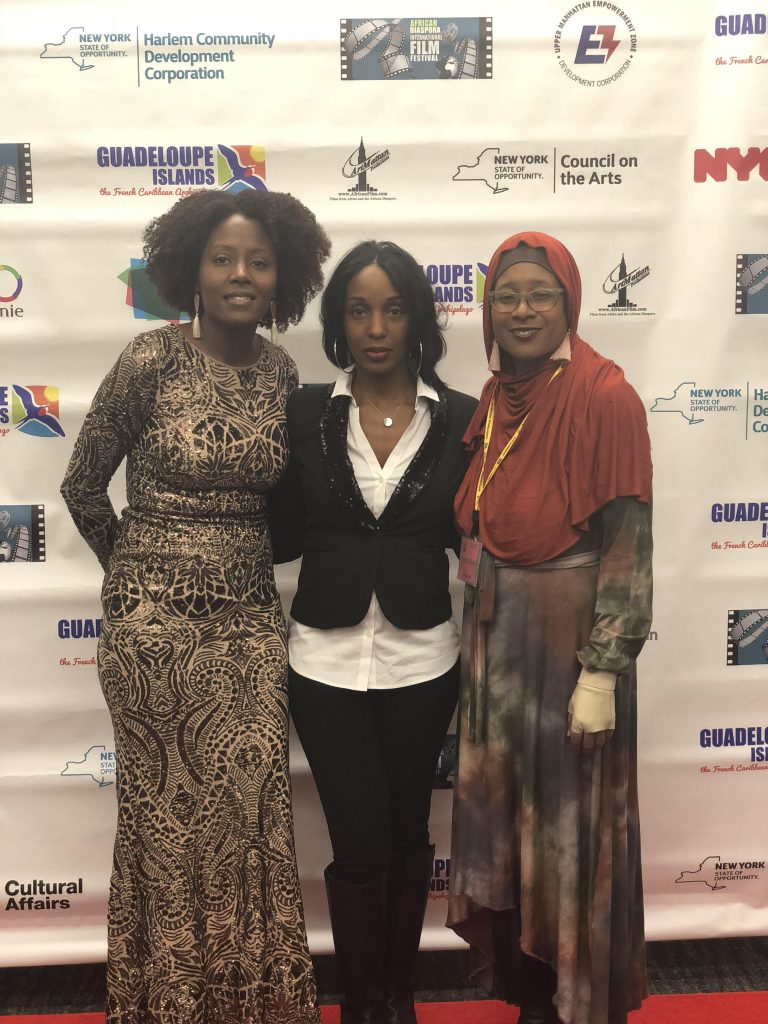 The film had its premiere in 2016, and won the Audience Award at the Pan African Film Festival for its witty humor and uncensored look into the life of a Black Muslim, shedding light on Islam in the Black community. Aminah's past works include "Bilain" which won the Visionary Award at The Pan African Film Festival in 2002 and was a story that held a more serious and educating tone about Black Muslims in America. However, with this recent film, she provides a more relatable and fun vibe, showing the life of Black Muslims in a more common light. The writer/director says this is the start of her creative release, and that "Muslimah's Guide to Marriage" was a new challenge for her. The feedback of the audience, after the screening was very receptive and encouraging. Viewers ate up the jokes, and the relatable moments, while falling in love with the character and all of her flaws, as she struggled to come to terms with her divorce.
The film was shot by cinematographer, Jerry Henry whose expertise is in filming documentaries. His cinema style made the film more unique for a romantic comedy by making the film more realistic through the lenses. According to producer and actor, Kenyatta Bakeer, sister of Aminah, production time took only few days, which is quite a stretch for a feature film. Jerry Henry and Aminah were friends from college, and she had apparently caught him at the right time to shoot the movie for her and only had a few days. So the production team moved fast and cast the film with professional actors, family and friends, and filmed the feature in 12 days.
The movie gives a refresher of what family is and the meaning of those around who support them. It teaches viewers to have pride in their religion/identity and whatever makes up who they are. Viewers are definitely hungry for and will be waiting for whatever Aminah does next.
If you are interested in viewing 'Muslimah's Guide to Marriage,' be sure to check out the movie website to find out when and where there will be another screening.