By Marley Shelby
Installation Brooklyn is making its mark as a space for young creatives and making vintage fashion, high fashion. Margot Hughes, the owner of Installations, has shown pieces from her collection in runway shows for Fashion Week Brooklyn since 2017. Her clothing has also been featured in online and print publications like Vogue Italia, Lucy's Magazine, Latest Magazine, Refinery29, Schon Magazine, and Luxy Haus Magazine.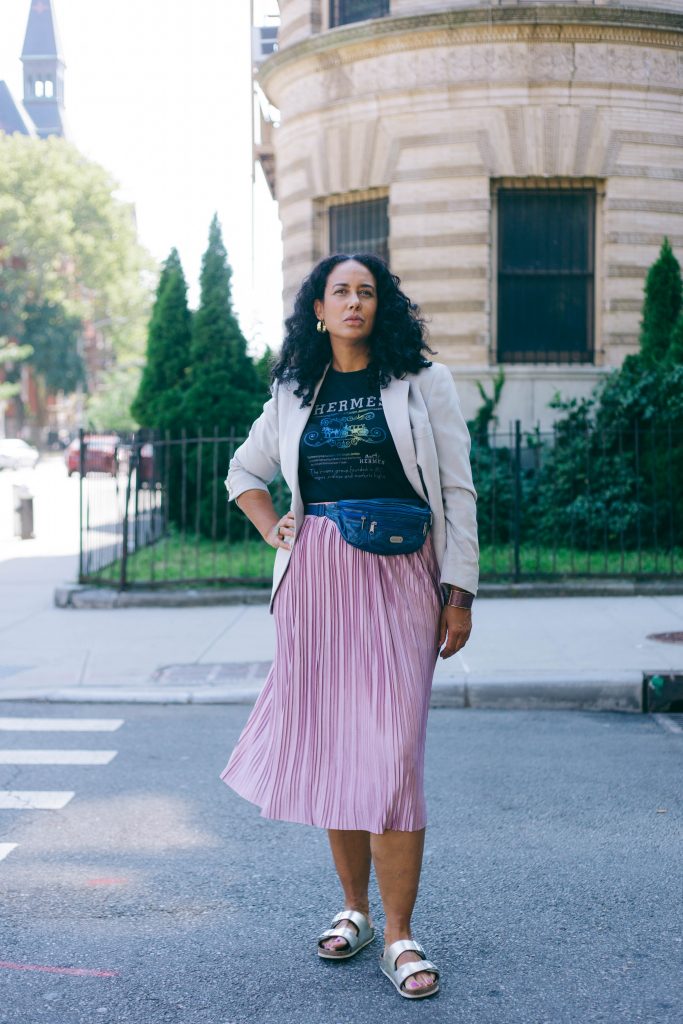 Hughes collaborates with up-and-coming and established stylists, photographers, models, artists, and bloggers, giving the small boutique and creatives great exposure. Some of the people she's worked with include Curt Saunders (@cosmicinsanity), Dapper Afrika (@dapperafrika), Keenan Jordan (@secret2fashion), Nic Adedokun (@nic.adedokun), Jimmy Levar (@jimmylevar), Bárbara Vélez (@barbbvelez), and Amanda Moore-Karim (@amandaluxe).
Through their reach on social media, customers, especially young black women, from other boroughs, parts of the country and the world, have made Installation a must see when visiting Bed-Stuy.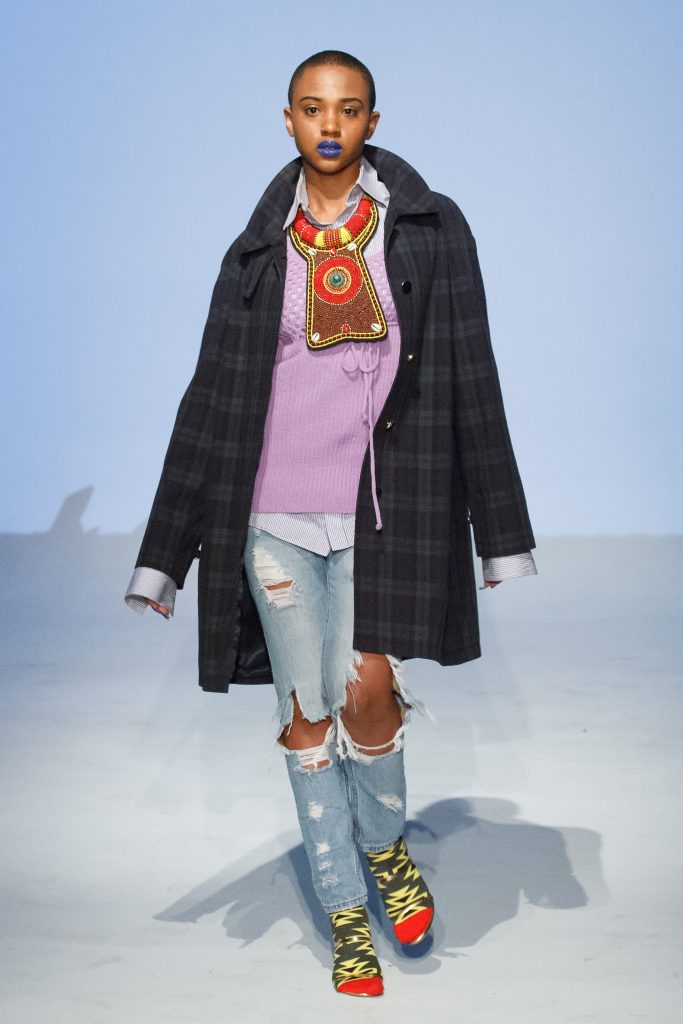 Installation Brooklyn's motto, "real people wearing real clothes" wings true on the store's Instagram page which features mostly models of color and different sizes showing off vintage and new pieces from the store. There really is something for everybody at the Bed-Stuy mainstay.
Hughes decided to open a store in 2013. It started as a pop-up shop on a sidewalk off of Nostrand Avenue. She mostly sold vintage and used furniture and only a handful of clothing items. But once Hughes moved her pop-up into a brick-and-mortar store, she noticed that customers were more interested in clothing. She quickly grew her well-curated vintage clothing collection which today is the store's specialty.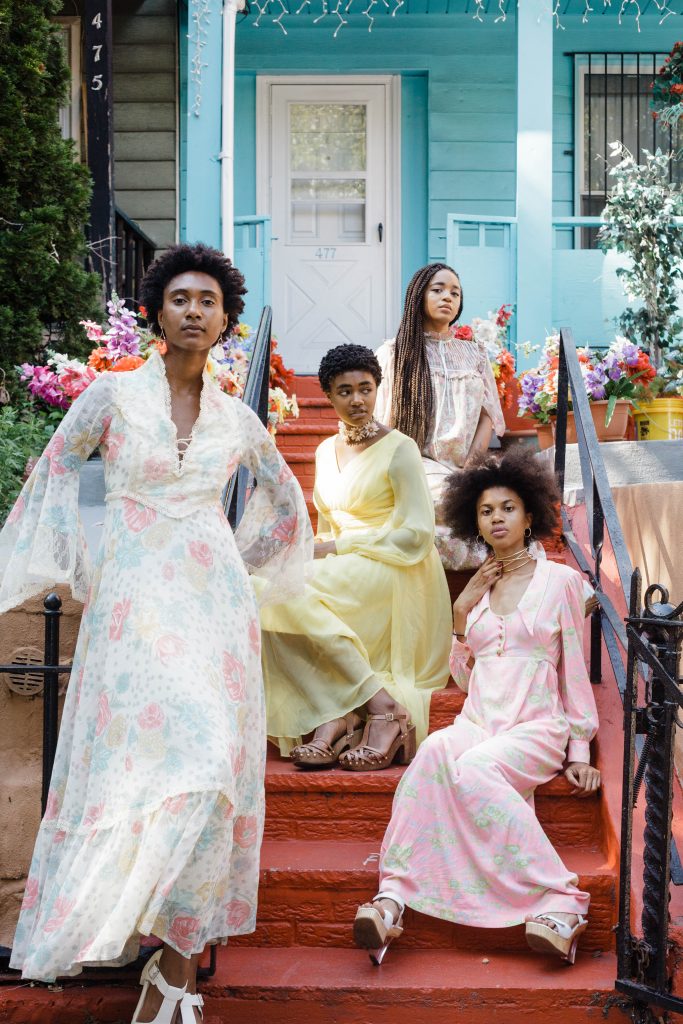 Hughes is aware of fast fashion and the tons of clothing that ends up in landfills each year. According to the EPA, we threw away about 10.5 million tons of textiles in 2015, in light of this Hughes decided to make recycling one of Installations key features.
"When I decided to open a store in the first place I wanted to do something green, keep the footprint small," Hughes said. "[There are] so many beautiful things in the world that already exist."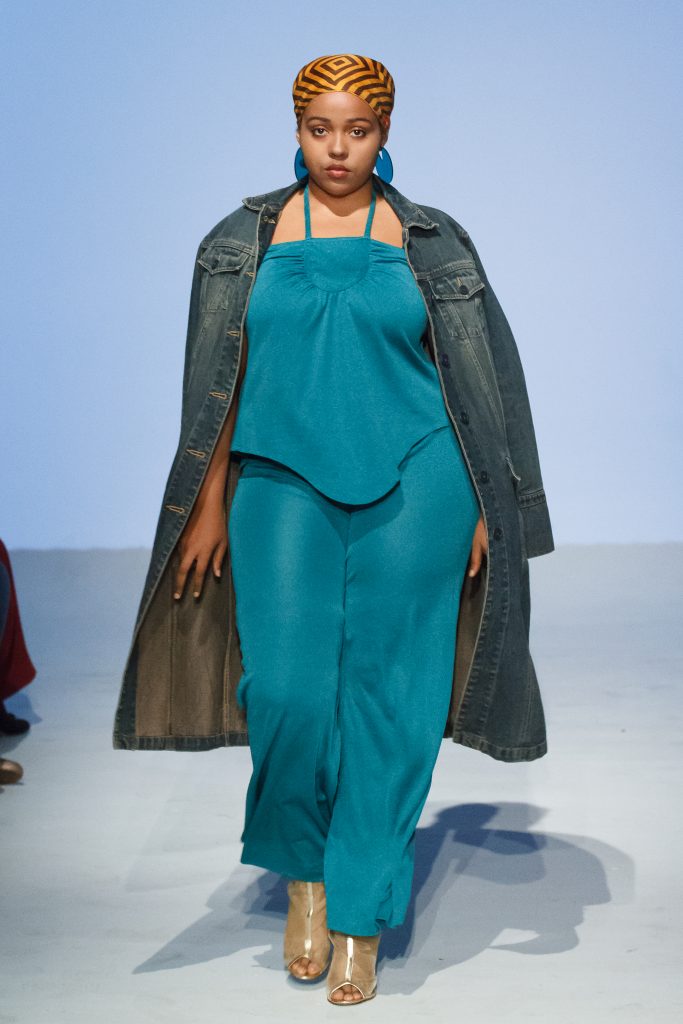 Hughes is making her mark as a black-owned business and a part of the Bed-Stuy community. She hires young people of color as Installation interns and she keeps her items accessible by offering a range of prices, starting at about $10. Most importantly, she makes sure each customer finds exactly what they're looking for.
"I'd be thrilled if everybody in the neighborhood had a piece from Installation Brooklyn," Hughes said. "From the young to the old, you know, I feel like I wanna serve my community. It's important to me."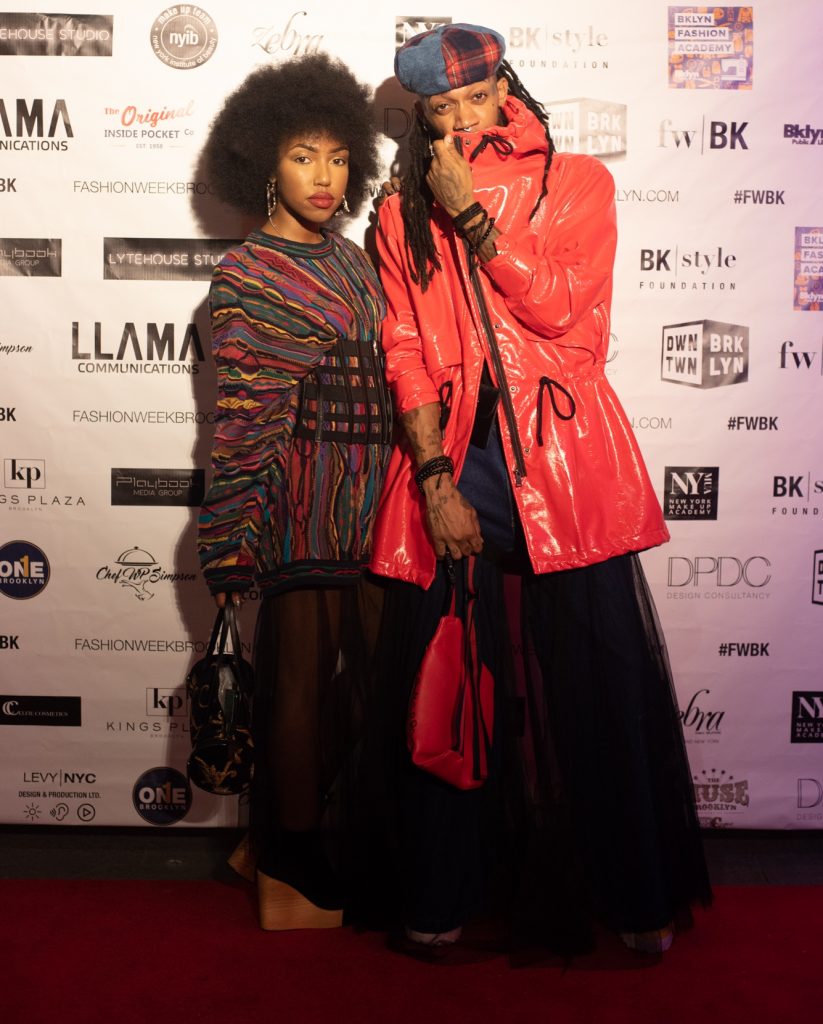 Although Hughes wants Installation to grow, she hopes the store remains a Bed-Stuy staple as she continues making the old, new, and fashion, colorful.
Credits:
Nu Origins Fashion Director: Aten Ra Style