The Watchful five is back, better than ever. It's a brand-new year and the trends are ever-evolving from y2k to knit to garage core. And what better way to spend the new year than dep diving for new unsung designers that deserve recognition? So, let's get into it. 
Nelly Co 
First on my dive for the Watchful Five is Nelly Co, a handmade Black woman designer. Her take on deconstructed wear goes beyond the typical usage of patchwork and explores new silhouettes. Her newest collection has an affinity for Demin, often building corset wear and tufted jackets from all pieces of jeans. Meaning a pants leg may be an arm sleeve or essential cupping to a bustier. Her previous collections are just as bold, using bright opaque colors to drape figures and accentuate curves. One garment that stands out is her green leather python chaps with a matching bikini and ultra-cropped mock neck jacket. It screams the main character! Catch your next faves like IAMDOCHEII rocking her custom, one of kind pieces!
@nelly_thedesigner 




https://www.nellyco.net
555J

ewels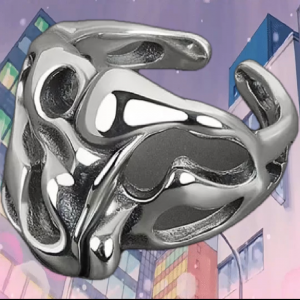 No outfit is complete without the right accessories, and 555jewels will ensure your look taps into the futuristic. 555Jewels is an accessory brand owned and operated by black designer, Kyreem. His more metal-based jewelry incorporates different shapes and free-forming silhouettes, adding a wavy aspect to any outfit. A prime example would be the Drip earrings, literally emulating a drip of minerals or the drip ring with its craters and cut-out detailing. The stylings of his jewelry play into the alternative aesthetics while still capturing the jovial nature of his designs. This can be seen with his card rings, acrylic chains, and charm chains. The best part is you're not going to break the bank. These cutting-edge designs range from $15 to $60! 
@555jewels




https://www.555jewels.com/
Sabaa Goods 
Continuing through the vortex of accessories, we land on Sabaa Goods, the h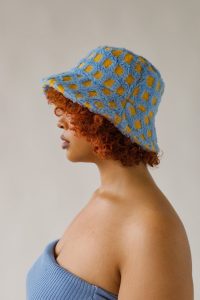 at of the moment! Sabaa Goods is operated and owned by black women designer, Imani Nia. She is the current Vice President of brand partnerships for Brandon Blackwood, another chic Black designer. However, she took hold of this eclectic bucket hat trend all on her own. The first drop featured a mixed material bucket hat, using faux leather and shearling, and let me tell you the girls ate it up! The fall colors ranged from deep olive green, black, and burgundy. Currently, her newest collection sports more checkboard and pastel coloring. My favorite piece (and everybody else's considering it's sold out!) is the pastel blue and mustard yellow checkboard shearling bucket hat! Such vibrant colors and a fun design add a bit of flair. You can catch Kehlani stunting that cozy sold-out hat!
@sabaagoods




https://www.sa

baagood.com/

Omani Omari
This next designer did not come to play with fabrics! Omani Omari is a luxury Black woman-owned and designed brand by Khalida Ali. Influenced from her Sundanese and Vincentian upbringing, she intersects bright bold colors with layering textures. The pieces themselves feel like paintings. Her first collection (and my favorite) adheres to that exact depiction of a painting, the duo collection. The colors were hellfire red and yellow, and a deep-rooted purple and black. She designs corsets that hold great silhouettes whether layered over a dress or an individual top. Her pieces also include men with loose-fitting pants and intricate lace-up tops. 
@omoaniomari




https://www.omaniomari.com/
Vivian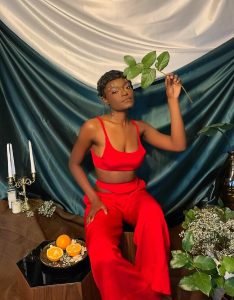 Last but certainly not least, we have something for the softer and daintier. Vivian is a fashion brand, designed and owned by Black woman designer Amber McGloster. Her goal is to create timeless and sustainable pieces that are inspired by architecture and nature. The femininity of the pieces comes from the intricate details such as hand stitching and individual accents. Now the pieces honey, we must start with the Rhodonite. The vegetable leather corset has a wide bottom, hugging the hips of the wearer, creating a sophisticated yet vampire-esqe feel. The elbow-length matching gloves definitely add to the spice of the piece. A softer piece from a new collection would be the cherry, a set with a red thong cut-out pants, and a matching bralette top. Another banger that fine-tunes feminine shapes. 
@vivian.co_




https://www.vivianus.co/