With spring slowly creeping upon us and Black Panther being such a revolutionary movie; why not take some fashion inspiration from the movie to incorporate into our everyday spring slay? If you haven't seen the movie yet, of course, the costume designer used a lot of traditional African prints but also infused bright bold reds, blues, and greens. My personal favorite piece from the movie is the red chiffon v-cut maxi dress, General Okoye, wears to a secret mission. Below are four simple fashion pieces to make your spring wardrobe pop.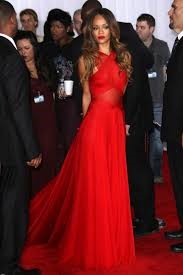 1) Big Red: A bright red is such a statement color, perfect for the right occasion and the springtime. Okoye's dress was made from chiffon, which it allowed her to be Wakanda greatest while looking flawless. Chiffon is a fabric must in the springtime because it doesn't cling to the skin and again it provides amazing movement with its lightness. Paired with a few simple gold accessories, your look can be complete.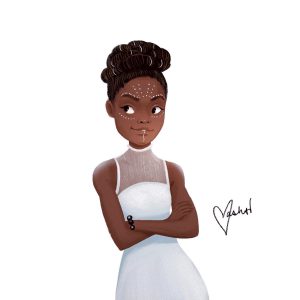 2) Bright Whites: Shuri's white halter dress when showing T'challa his updated Black Panther suit was killer the white mesh and bodycon material will be great for an all-white party or as a going outfit. These can be paired with all white Nike Air Max 97's for a sporty look or a basic nude heel if you're going somewhere special.
3) Bright Accessories: Nakia in a certain scene had bright tassle earrings. Bright accessories can bring a simple spring outfit to the next level. It can also bring warmth to the skin.
4) African Tribal Print: The bright colors and different patterns are perfect for a spring day. From skirts to tops, or even headwraps. It's an easy way to make a statement.