At 17, Jeffrey Ahn, Jr. had his whole life ahead of him. He had recently completed his junior year of high school and had plans to work at Columbia University doing stem cell research for a second time when he was killed in an accident in 2012.
According to his sister, Presca Ahn, he was a young artist that showed promise and passion for art at an early age. In 2014, His family decided to honor his memory and legacy by creating the Jeffrey Ahn, Jr. Fellowship. An annual award that gives young artists the opportunity to create projects and provide them with the necessary resources to operate as 'working artists for a summer.'
"When he was little, if there was a paper tablecloth in a restaurant, he was sure to spend most of dinner drawing on it," Ahn, a fellowship director, explained via email. "Some of my most cherished memories with my brother are taking him as a child to the Metropolitan Museum and watching him sketch from our favorite paintings in the permanent collection."
The fellowship is not a 'typical art prize for a student artist.' A prize of up to $10,000 is given to a young artist under the age of 21. The money is used to fund their idea and give them the tools necessary to execute their project over the course of a summer. The artists are able to work with the organization or their mentors and teachers if they have any questions but all the work is done independently. 
"Another big thing about the Fellowship is that it is open to anybody within the age range, no matter what country or background they are from. He was a very open and accepting person, with friends and strangers alike, and we wanted a bit of that ethos," Ahn said.
The fellowship is currently in its fourth year and has surprisingly not seen as many applications as they thought they would have since the application is free and the prize money is substantial. However, this year they are seeing a difference in the number of people applying due to the decision to split the application into two different parts.
Phase I of the application involves applicants submitting basic information and a sample of their artwork. If they are selected for phase II they are then asked to submit a proposal, budget, and references for their potential project.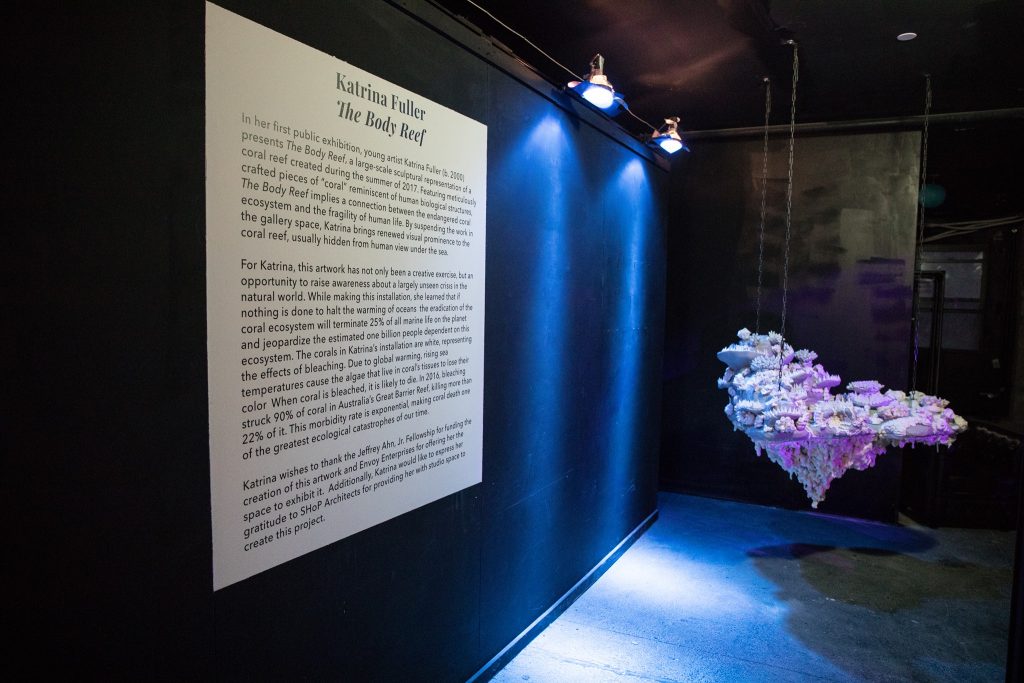 Though the program only runs for the summer. Those selected to be fellows have access to a large network of past fellows, art critics, art curators, patrons that donate to the fellowship, and even the jury that selected them. As Ahn put it, 'once an Ahn Fellow, always an Ahn Fellow."
"One of our judges gave a Fellow a part-time job cataloguing art; another judge took one of our Fellows surfing. It's not an official part of the Fellowship but it happens and it's great," Ahn explained.
The deadline for the fellowship this year is Dec. 15. The application can be found online and is open to applicants from all over the world.
"Our objective is not to groom professional artists necessarily in this traditional, institution-based way. We want to locate creative and talented young people and encourage them to think independently and do things autonomously." Ahn said," The Fellowship is meant to be a unique educational experience and an opportunity to achieve something of significance even at a young age."