1
GAMES OF THRONES ANYONE?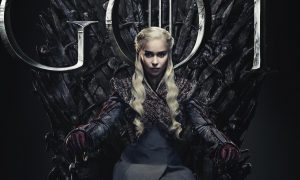 Zozibini loves Game of Thrones. I wonder how many people in South Africa watch Game of Thrones?
2
MARVEL UNIVERSE ALERT!
She is hard core fan of the Marvel Universe. Has she been a fan since a young girl? Or did she come across The Black Panther and fell in love with Wakanda? Black Panther was a smashing hit in the box office in South Africa.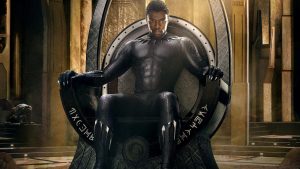 3
SHE'S A MILLIONAIRE!
26 year old Zozibini Tunzi is now worth $6 million dollars. As the winner of the prestigious Miss Universe Pageant she was awarded a  $1 million dollar prize and a luxury condo in Sandton, Johannesburg worth $5 million; totaling her net worth $6 million.What an amazing feat to accomplish at such a youthful age. She is a positive role model for young melanin girls around the world. We are wishing you more success in the years to come Queen Zozibini! 
4
SHE STUNNED EVERYONE AT
NEW YORK FASHION WEEK
Zozibni started her pageant career at the age of 25 but has been killing it on the runway for a while. She left the audience in awe while on the runway of New York Fashion Week this past September. Zozibini was wearing the styles of luxury Eastern Cape designer Laduma Ngxokolo on the runway showing off her Xhosa style.
The South African interviewed the CEO of Miss South Africa pageant, Stephanie Weil, who said that "Tunzi was 'exceptional' in realising a cherished dream of being part of one of the biggest events in fashion… 'It was the fulfillment of a dream for her, and also the showcasing of the best of southern Africa, letting the fashion world know that we are players who need to be taken seriously on the international stage.'" Zozibini is a testimony that dreams do come true as long you have faith and be consistent.
5
 LOVES & RESPECTS HER PARENTS
She is very close with her family and respect for her parents. She credits them for her success. She pens a heartfelt post on Instagram declaring her love and admiration for all her parents hard work and sacrifice. "
"I am because you are. You've given me life, you've raised me to be the woman I am so that I can stand in a far away land proudly knowing where I'm rooted and where I come from. You've sacrificed so much and fought battles I don't even know about, everything so that we could have all the opportunities the Universe has to offer.
I am forever grateful and hope to make you proud, every single day of my life!"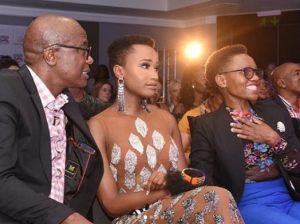 Her father, Philiswa Nadapu, empower the youth educationally working at Department of Higher Learning. And her mother,Lungisa Tunzi, empowers South African childrenas a school principal. Tunzi is the second child of the family and has an elder sister named Yanga Tunzi.
6
SHE IS WORKING HARD TO END VIOLENCE AGAINST WOMEN
She is an activist and is passionate about ending gender-based violence. Zozibini has dedicated herself to combat the negativity of domestic violence against women in her community. She has dedicated a social media campaign to help end violence against women with men stepping up as allies. The Miss Universe winner said she hoped to change the perception of gender-based violence. Zozibini said, "Women are constantly being taught how to defend themselves against attack from men. I would like to shift the perception. I want to say that that responsibility should no longer rest on the shoulders of women alone. I want the men of our nation to stand and take a stand against gender-based violence." Agreed Miss Universe men should stand up and take a stand for women in need! 
---
7
SHE LOVES TO EAT OUT
On her Instagram, Zozibini said she is addicted to dining out. I'm sure her DM are blowing up with lots of offers by now!
8
Zozibini Tunzi is a Public Relations Expert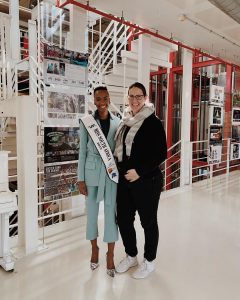 She earned her Graduate degree in Public Relations Management from Cape Peninsula University of Technology. It's great to see that Zozibini Tunzi embracing her role as a positive role model. Nothing like an Educated Black Woman to lead and teach the youth, the community, and the world! She currently works for one of the top PR firms in Cape Town called Ogilvy. She is using those PR skills in her social media campaign to end gender-based violence.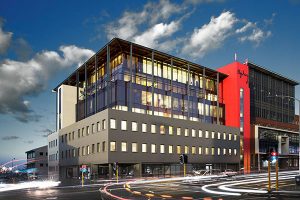 ---
Sources:
Tunzi, Z. (n.d.). Zozibini Tunzi (@zozitunzi) • Instagram photos and videos. Retrieved from https://www.instagram.com/zozitunzi/
https://www.youthvillage.co.za/2019/08/10-things-you-didnt-know-about-miss-sa-2019-zozibini-tunzi/
https://www.vibe.com/2019/12/miss-south-africa-zozibini-tunzi-miss-universe-winner
https://www.vibe.com/2019/12/miss-south-africa-zozibini-tunzi-miss-universe-winner
https://www.pressreader.com/south-africa/drum1/20191205/281530817875793
 https://biowikis.com/zozibini-tunzi/