Two African American men who couldn't leave behind a life of crime, died in a deadly shout-out and car crash with police. The two armed robbers were killed on Thursday, December 5 2019. They attempted to rob a jewelry store in South Florida, steal a UPS truck and kidnap the driver. The FBI identified the two suspects as Lamar Alexander and Ronnie Jerome Hill, both 41 year old cousins with previous criminal histories. After hijacking the UPS truck, Hill and Alexander led police on a wild goose-chase through two counties which led to the deadly shootout and car crash.
 A deadly robbery went wrong fairly quick and left 4 people dead, including themselves and the hostage UPS driver. The robbery took place around 4 pm in Miami, Florida, where police say two suspects robbed the jewelry store, shot the woman-worker in the head. They then went on to hijack UPS truck and took the driver hostage. This turn of events led the massive police chase on the highway. Police then got into a shootout with Hill and Alexander which ultimately led to their death. The UPS driver that taking hostage was also killed but it's not clear whether it was during the shootout or before. A bystander was also reportedly killed during the crossfire. 
Who were Lamar Alexander and Ronnie Jerome Hill? And what would compel two grown men to commit such a risky, dangerous and deadly crime? Both men were cousins and family men. Lamar Alexander was a married man and father of three. Despite being a family man, Alexander had a lengthy history of violent offenses and robberies. CBS4 News spoke to Naomi Hill, aunt of both suspects, said Alexander was "a good boy… [that] he had changed his life around." His aunt said he was married with three children and working for a garbage-collection company.
CBS4 News also spoke with Ronnie Hill's sister, April Wyche, who said Ronnie Hill "was the father of two young children, one with special needs, and was working as a driver for a cabinetry company." His sister said she has no idea why he would have committed the robbery, wishing he turned to her or their mother for help if needed. Weeping with sorrow, April Wyche, wanted to apologize to the victims' families."No words can express how truly sorry we are;" "We are praying for them."
This is a terrible incident that left four people dead, four people with families that will never be able to see them again. But what is the motivating factor for both these men to commit to such a dangerous crime. Alexander was employed as a garbage-collector and Hill worked as a driver for a cabinetry company. Both positions earn you a honest living however it won't make you rich and Miami. According to Salary.com, a Garbage Collector salary can earn you an average $26,600 per year or $2,216 per month. Did we mention that was before taxes. A Van Driver like Hill also earned an average $26,000 per year. Miami High rents due to gentrification is a big factor in systematizing poverty and crime. Could it be that barriers to employment and economic desperation persuaded Hill and Alexander to take that risk that would cost them their lives.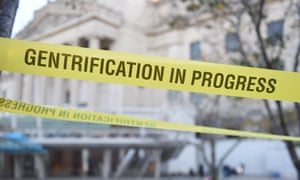 According to Investopedia.com, "Miami is the only southern U.S. city ranking on the top 10 most expensive cities to live in. It costs $77,000 to live comfortably in Miami. Most indigenous people in Miami don't have the salary to achieve financial stability, there are in a fight for survival from paycheck to paycheck like many others in this American society.
According to Investopedia, the average median income in Miami was $46,000. Hill and Alexander were making half of that. These Black men were struggling financially, like many others in the community, and decided to take the high risk of robbing a jewelry store to help their families. They used violence on others it was returned to them in the form of the police and they lost their lives. According to CBS News, The overwhelming use of force by South Florida police is being questioned after the chase ended with a deadly shootout.
The UPS driver who was murdered during this horrible ordeal has been identified as, Frank Ordonez, a 27-year-old father of two daughters ages 3 and 6. Frank's brother, heartbreakingly revealed that "what Frank really liked to do is spend time with his daughters," and that he was "outgoing and happy." 
UPS released a statement saying "We are deeply saddened to learn a UPS service provider was a victim of this senseless act of violence, we extend our condolences to the family and friends of our employee and the other innocent victims involved in the incident. We appreciate law enforcement's service and will cooperate with the authorities as they continue the investigation." 
NuOrigins would also like to say condolences to Frank Ordonez's family as well as Lamar Alexander and Ronnie Jerome Hill. Rest In Peace. May fond memories live on and may we as a society learn how to prevent a tragedy from occuring again.
Written By
Souleymane Ba
(IG: @Souleymaneba01)
Edited by
Shantel Nubia
Sources