Nobody is going to take care of your content quite like you are, especially when you're first starting your career as a creator . Here are some tips to making sure you're protecting the hard work you create.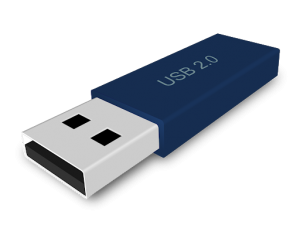 Save your work on a Portable USB Drive rather than on cloud storage system or on your computer's hard drive is one way of keeping it safe. This common for musicians because artists too often have their online storage systems hacked, or their recording studios broken into, and their work stolen. The usb is more likely to be kept exclusively by you, So you can keep control of who has access to your work at all times. Hackers have a reputation of stealing your work out of your content library or cloud.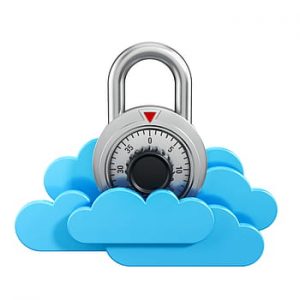 Speaking of hacking, if you are going to keep your work on your computer or cloud storage system you must invest in security software to protect your work prior to any sort of release of your content. Content leaking is a creatives worst nightmare, ask  Playboi Carti, A$AP Rocky, Lil Uzi Vert and countless others who've seen their upcoming projects leaked to the public before their release dates. If it can happen to the biggest rappers in the world, it can happen to anyone. Security software like Total AV, McAfee, or Bullguard to name a few can keep your work from being pouched from right under your nose out of nowhere.
Another form of protecting your work, specifically visual work is by including some kind of watermark on the piece of art itself. You want a watermark that doesn't take a way from the work itself, you don't want it to be a distraction to those just trying to view your work. A watermark won't necessarily stop everyone in their tracks from using your work without your permission but at least if they do use it, wherever it is uploaded the viewers will know who originally made the work they are now looking at thanks to a secondary source.
You can actually use Google as a way to keep your work safe by setting alerts and searching for the work itself. If you have a Google account you can actually set up and alert system where any time a new search result is created for your name you can receive an emailed notification showing you such a thing has occurred. You can also search your work like you would anything else using Google. By searching your content's title, description, etc. you will see any website's using the material with or without your permission, if you find your content has been taken without your consent feel free to fill out a DMCA notice and look to get it taken down. Bonus tip: google your work using quotation marks, it generates more accurate searches for what you're looking for. 
If you have your own website displaying or selling your work, be sure the site contains a clear copyright notice on it somewhere. A clear copyright notice is essentially a statement written from the owner of the content claiming said ownership over the work in question. The best to put the notice would be on the footer or sidebar of the website so it can be seen no matter where the viewer is on the site. That's a basic form of defense that if you ever do find your work stolen it's something you can show in a legal setting to help your case. You can find examples of copyright notices that align with your type of work on different websites made to help with understanding copyright laws.
These are a handful of ways any artist can try to protect their creations and make sure it's viewed in the means it's to be seen. A creative's work is like his/her children, and that creative should always look to protect them as best they can. Stolen work can lead to legal battles, unnecessary headaches and additional hours spent trying to get the work back or having to create something new. Do what you can before the work is even released but if it's released and it's still stolen, know there is options for that as well.
Written By: AJ Duverglas