After several successful online live performances between August and November 2020, London born R&B/Soul singer recently recorded the video to his latest song 'Secret Heaven' from his 2020 acclaimed album 'Find Yourself'.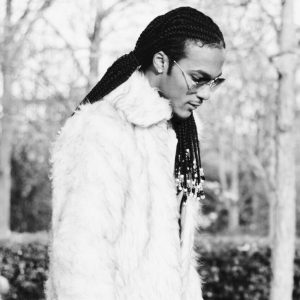 Speaking passionately about the song, Benta describes the song as being ''about mental stimulation between two vessels building on eternal foundations''. He adds ''Think about it as beyond the physical realms of reaching. Two halves of one soul that stem beneath the roots within and what they place through onto each other''. Poetically, the philosophical singer invites the listener to consider 'Secret Heaven' in a time zone sandwiched between the past and the present.  "Think of it as a sense of reminiscence where real lovemaking is made spiritually, which eventually leads to the physical lovemaking, but with actual purpose behind the two flesh that merges together'' says the multi-award-winning singer.
Benta finishes off by describing 'Secret Heaven as ''building and recreating life through each other''.   The video for 'Secret Heaven' which premiered as a Christmas gift on Christmas Eve, 2020 aims to encapsulate all of these sentiments.  The video has been well received and has ''struck a tremendous amount of peoples emotions'' asserts Benta stating he is ''humbled'' by the reception received.
The video 'Secret Heaven' was filmed over two days at the Silver Building and the Factory Studio (both located in East London). ''Honestly, it was a process getting everything together'' says the 26-year-old. COVID-19 has meant the video which was initially planned to be filmed in April 2020 was 7 months postponed. Completing the video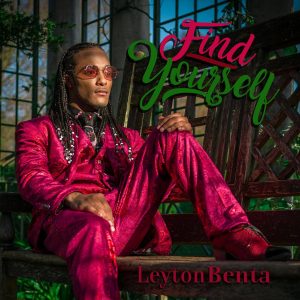 was certainly not a linear process. Leyton Benta revealed that at least six to seven locations intended for the video were cancelled.  Having to improvise Benta said ''I resorted to and made use of the environment where I felt my own purpose and could deliver'.  Being profoundly weary of how scenery affects the mood of everything he does, the introspective artist adds ''The environment will embody my movement and my emotions.''
Speaking more specifically on the video for 'Secret Heaven' Leyton Benta said ''It was well thought out. I literally planned it all on a document of how I want certain things to be shot''. Benta offers an insight into the use of the silhouette scene in 'Secret Heaven'. ''From a female perspective, if they are looking at the video, I want all women of the world to look at that scene and to think, you know what? I want to be in that position. I didn't want to categorise a race. I wanted everybody to see that it could be Black, Asian, White, any race. I wanted people to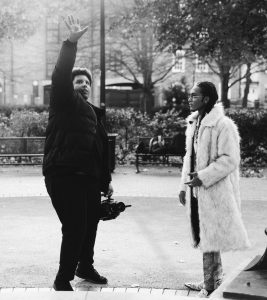 imagine that they are in that position of receiving that love. It's a dedication to lift their spirits to know that love is real and love does actually exist and I wanted to embody that with the visual. It is not just for females, it is for people who are in relationships, just generally. I felt it was authentic and it was sexy at the same time. I feel it is very performative in what it is about. I wanted to bring that real soul and authenticity beneath my work'' the soulful singer revealed.  Leyton Benta's introspection illuminated our conversation.  He stated ''I always look at timeless results. I always look at what can be timeless? What can be meaningful? What can be around forever? And what can be in people's hearts''.  Although disappointed that the video for 'Secret Heaven' has only been filmed recently, the singer stated ''It felt like that moment I did it was the right time''.
Despite COVID-19 and the implications, this has on artists such as Leyton Benta, he is undeterred in letting this affect his endeavours. He continues to raise his profile and intends to resume his live online performances in 2021. Though still only 26, Leyton Benta's maturity is evident. It is no wonder that his music appeals to a wide range of demographics. Filled with an energetic aura, the R&B and Soul singer raised his voice in excitement hinting at another new album for eager listeners, though no date has been given yet.
Leyton Benta's new video for 'Secret Heaven'
To purchase the album 'Find Yourself'  visit:  https://www.leytonbenta.com/music 
For bookings and signed hard copy cd's, email leytonbentabusiness@gmail.com
To stay updated on everything Leyton Benta, visit his social media accounts (don't forget to like and share his music):
https://www.facebook.com/LeytonBentaLegacy

 




https://www.instagram.com/leytonbenta_legacy/

 




https://twitter.com/leytonblegacy

 




https://www.youtube.com/c/LeytonBentaLegacy