Raising 19 year old artist Koffee has just been nominated for a Grammy and is set to perform at the Super Bowl 2020!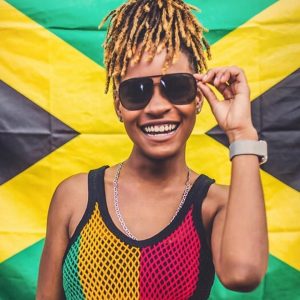 Mikayla Simpson, better known as Koffee, is a 19 year old Jamaican reggae artist who's on the rise after her hit song "Toast" exploded in 2019. Her hit song "Toast"currently has over 96 million views on youtube and "40 million streams on Spotify according to a Billboard article. Even former president Obama wrote it down on his 2019 playlist.
The young artist has been called " The Future of Reggae" by many and she's definitely living up to that title.
Koffee is originally from Spanish town, Jamaica and was raised by her mother, a single parent, who fully supports her in everything she does. After graduating high school, she decided to devote her full time on making music. She caught the world's attention after Usain Bolt re-posted on his Instagram page of her song titled "Legend", which was a tribute to the former Olympic sprinter. "It got me a lot of attention," she said in an interview "So I really want to thank him for that." The young humble artist always express her gratitude and love in every single one of her songs or interviews she's does. Which is what makes her more wanting and heart felt.
Koffee has officially been nominated by Recording Academy for a Reggae Grammy, she will be at the Grammy's for 2020! Not to mention she  is scheduled to perform at this year's Super Bowl on February 2nd! This young artist just goes to show how dreams do in fact come true. There is no doubt. 
That this will not be the last time we will see her on the headlines and it's certainly not the last time we will hear from her.
Tune into Koffee because 2020 is her year!
written by Souleymane Ba
Edited by Shantel Nubia
---
Sources:
Photo Credit: https://www.theatlantic.com%2Fentertainment%2Farchive%2F2019%2F04%2Fmeet-koffee-jamaicas-teenage-reggae sensation%2F586138%2F&psig=AOvVaw1kvNBn9to54EJgiN9wOrj8&ust=1579892181048035