Retired Punk rock band members of, Yellow Card are suing the deceased rapper Juice WRLD for $15 Million even after his  death earlier this month.  The punk band put the law suit on hold for a little while after Juice WRLD passing but decided to pursue the copyright infringement against his estate. Yellow Card is claiming that Juice WRLD was aware of their song "Holly Wood Died" back in 2006 when he was 10 years old, and that he knowingly sampled the track for his successful hit "Lucid Dreams." Lucid Dreams has over 419 Million views on Youtube and is undoubtedly his most successful track.
Hey Yellow Card Juice WRLD's family needs that money! Why don't you guys just make another hit and let a black family live. Let that young man rest in peace. Imagine your family having to pay a $15 million dollar debt after your death, shame on you.
Do yourself a favor, go in the studio, make some hits, and get the $15million the honorable way. Your only suing Juice WRLD because his track was successful, there's dozens of artist online that have sampled your tracks. Give it a Rest!
Rapper Juice Wrld, who's real name is Jarad Anthony Higgins, died on Sunday, December 8 after suffering a seizure on Chicago Midway International Airport. The rapper just celebrated his 21st birthday six days ago on Monday, December 2nd.
TMZ released two footage showing the rapper's final moments before he suffered a seizure. Police say after suffering a seizure he was transported to Advocate Christ Medical Center in Oak Lawn, IL where he was later pronounced dead. TMZ report that 70 pounds of weed was found on his private plane. Juice Wrld had also taken pills right before his seizure. Which could explain the course of the seizure. But investigation is still underway as to what exactly happened.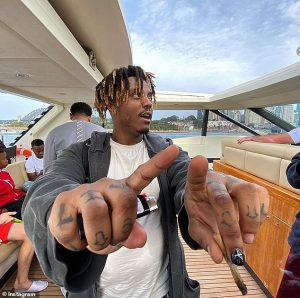 Juice Wrld has has not been shy in letting the people know his use of drugs. In almost all his songs he talks about his use of drugs and how we cope with it. In his song "Hurt me" he says "Sticks and stones may break my bones. But the drugs won't hurt me, the drugs won't hurt me." Most of today's style of rapping, rappers are trying to reach out to people about their struggles or the challenges they are facing through their music. Weather it's their use of drugs, experience of gang violence or their crazy childhood where there was no hope but they still made it, these artists are trying to reach out but many of the time they are being ignored or not looked at twice. Society needs to do better when it comes to helping young artists who are struggling with these kind of stuff.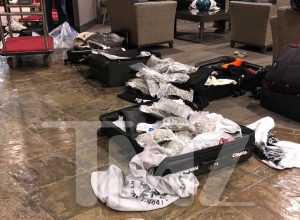 Juice Wrld was one of those artists who song touched the hearts of millions of people around the world. His hit song "Lucid Dreams" won top new artists award at Billboard Music Awards. Even though he is gone, thing is for sure, Juice Wrld music will leave on. He left a great mark on this world. R.I.P Juice Wrld.
by Soulemanye Ba
Edited by Shantel Nubia
---
Sources:
https://www.tmz.com/2019/12/09/juice-wrld-private-jet-drugs-70-pounds-marijuana-arrests-feds/
https://pagesix.com/2019/12/08/rapper-juice-wrld-dies-after-suffering-seizure-at-chicago-airport/
<https://www.youtube.com/watch?v=mzB1VGEGcSU>