#UPDATE
The alleged victim, Karol Sanchez, has been located. It turns out Karol staged the whole ordeal with four accomplices. Karol Sanchez turned herself into the police station in the Bronx this morning. According to The Daily News; Police sources said that the teen's mom was planning to relocate them back to her native town in Honduras over Karol's objections. Send her back to Honduras, I wonder why?
Prayers goes out to the mother of Karol Sanchez who has to deal with the embarrassment and dishonor her daughter caused her and her family. Word of advice to Karol, if you don't like living with your mother, study your school books and go away to college! Study well in college and start a successful career so you can truly be independent. (Update as of 12/18/19)
---
#Breaking News
Karol Sanchez, 16 year old teenager, was kidnapped walking with her mother last night as two men abruptly hopped out of a car, fought with the mother, then snatched her away. According to the police, four African American men who appeared to be in there 20s were in the beige sedan that kidnapped Karol Sanchez. 
Damon Doughty witnessed some of the event. He said he heard tires screeching and went to the window. When he "got there there were three people in a care and the guy in the backseat was kicking the mom out… Then they grabbed the daughter back into the care because it looked like she tried to get away… She (Karol's mother) ran… and was just screaming and yelling."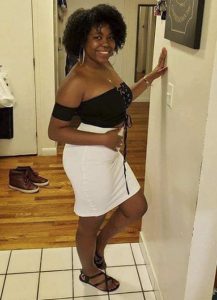 Another witness, 70 year old Mildred Watson, commented on the tragedy. "I am frightened and worried. They tell us to walk in couples but being in couples doesn't help nowadays, not even being in groups. I'm getting my gun license back. It's time to leave New York." With Black people being racially profiled, under-employed, gentrified and literally kidnapped off the streets who can blame her! Black girls and women represent about 7% of Americans but over 35% of all missing person's cases. 
According to FBI data; there were more than 600,000 people missing in America last year (2018). Almost a third or 180,000 of the missing persons were Black. How is it possible that a third of the people missing in the United States are Black but only make up 13 percent of the United States population. Thankfully this story was spread by the voices on media channels like ABCNEWS and the DAILY NEWS but for how long?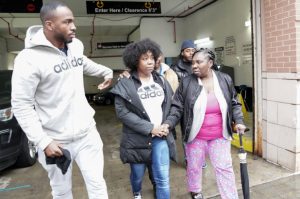 Unfortunately, Black victims of human trafficking rarely receive equal representation in the media. If there is any mention of tragedy, it often doesn't last very long, and fades away in the storm of media news. Social scientists like Zach Sommers and others blame  the lack of coverage on The "Missing White Woman Syndrome;" meaning unless the is a white woman involved, the victims are less likely to appear in the news. Study authors wrote that "Blacks….. Are both less likely to appear in the news at all and also tend to receive less coverage even when they do appear." Fortunately, it is the dawn of a new technological century where we can have channels like NuOrigins, TheGrio, Blavity, The Root, and Social Media to spread the word. 
Let us come together and combat the lack of news coverage of our beautiful black queens and princesses. Share this story so that people the people can Karol Sanchez by spreading the word. Sharing and Liking a post is free. But getting involved in a movement that can save lives is a moment that can last forever.
Blessings To Karol Sanchez and her family, The Most High is by your side, community your community is looking for you!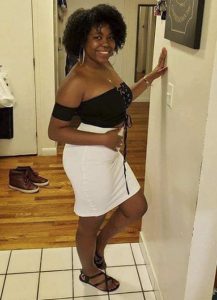 If Anyone has information call the NYPD's Crime Stoppers Hotline at 1-800-577-TIPS (8477) or for Spanish, 1-888-57-PISTA (74782).
You can also submit tips by visiting the CrimeStoppers website at crimestoppers.nypdonline.org
By Shantel Nubia
---
Zach Sommers, Missing White Woman Syndrome: An Empirical Analysis of Race and Gender Disparities in Online News Coverage of Missing Persons, 106 J. Crim. L. & Criminology (2016). https://scholarlycommons.law.northwestern.edu/jclc/vol106/iss2/4
https://abc7ny.com/amber-alert-teen-girl-kidnapped-in-front-of-mom-in-bronx/5761985/
https://www.nydailynews.com/new-york/nyc-crime/ny-girl-kidnapped-bronx-van-20191217-3v6ttk5ygzerjki4jjrirajbdq-story.html
https://www.nydailynews.com/new-york/12-teen-bronx-girls-missing-pol-fears-abduction-article-1.2693318
//thegrio.com/2017/03/21/black-women-and-girls-are-missing-and-no-one-seems-to-care/
https://scholarlycommons.law.northwestern.edu/cgi/viewcontent.cgi?article=7586&context=jclc
https://www.change.org/p/we-will-not-wait-a-year-for-kierra-coles