The coronavirus pandemic and social distancing is far from over. It's only been a month, yet over 10,000 NYC lives have been lost and the numbers aren't projected to go down.
Governor Andrew Cuomo commanded official orders from Twitter Wednesday. Cuomo has ordered all New Yorkers to wear a mask or cloth covering their noses and mouths when they are in public and not able to maintain a 6-foot distance from others.
#BREAKING: I am issuing an Executive Order today that all people MUST wear a mask or face covering in public in situations where social distancing is not possible.

— Andrew Cuomo (@NYGovCuomo) April 15, 2020
Small NYC Businesses Can Operate Remotely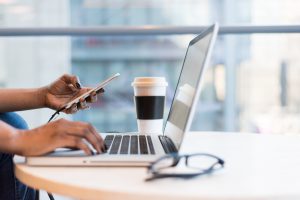 Although schools have officially cancelled classes in many cities across the world, things are looking up for small business owners in New York City. New York's Small Business Services department announced today that non-essential retail stores can open to fulfill delivery orders placed remotely.
Small businesses will be able to place orders over the phone or online. However, only one employee may be present at the business location to fulfill orders.
If your business will take the opportunity of working remotely, the state encourages you to post a sign on the front door of your business to inform your customers.
For more information contact NY Small Business Services.
Keep a look out for more COVID-19 updates from Nu Origins