Katy Perry is puling shoes that depict blackface, TMZ reported Monday.
The "Roar" singer had placed her "Rue Face Slip On Loafers" and "Ora Face Block Heel Sandal" in such retail places as Dillard's and Walmart. However, the shoes are being pulled given their similarity to blackface. The shoes, in beige and black, depict two eyes and bright red lips. The black ones immediately prompted backlash.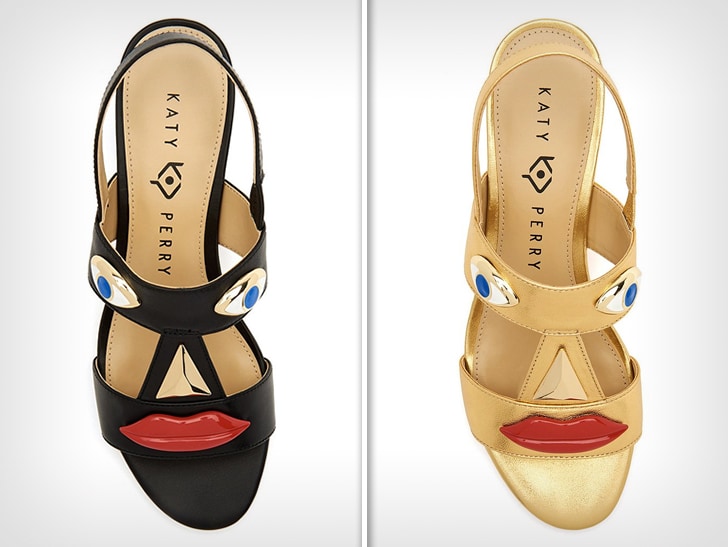 Sources connected to the 34-year-old entertainer said that no offense was meant and that the products would not be made available for sale. Perry is just the latest example of celebrities, politicians and brands running afoul of the offensive caricature that has been used to parody the African American community. Last week, Gucci apologized and removed the $800 black balaclava sweater from the marketplace as part of the turtleneck included bright red lips as a cut-out for the mouth.
In Virginia, Gov. Ralph Northam (D) and Attorney General Mark Herring (D) were both accused of wearing blackface in the 1980's. Herring apologized for his use at a college party but Northam has continued to deny that he is depicted in his 1984 medical yearbook wearing blackface and in a Ku Klux Klan costume. In an interview with "CBS This Morning" Sunday, he told Gayle King that he only initially admitted it was him in the offensive pictures due to shock.
"I will tell you that later that night I had a chance to step back, take a deep breath, look at the picture and said, 'This is not me in the picture,'" Northam said. "And I also had a number of friends and classmates from medical school that called and said Ralph that is not you and that was comforting as well."