Bronx Borough President Ruben Diaz co-hosted the second annual Hip-Hop Element Awards alongside Windows of Hip-Hop (WoHH), a non-profit organization dedicated to economic development in the community and Hip-Hop, on Jan. 30th, honoring musical influences in Hip-Hop.
This year's honorees included Grammy Award-winning artist Swizz Beatz, hip-hop icons Big Daddy Kane and Doug E. Fresh, "Street Soldiers" and FOX 5 news reporter and media personality Lisa Evers, and Legendary New York City DJ and groundbreaking radio personality, DJ Red Alert, who was awarded the Lifetime Achievement Award each having promoted hip-hop and advanced the culture forward by instilling civic mindedness and giving back to the community.
"This global phenomenon that is called hip-hop was birthed in our great borough," said Diaz Jr while referencing the likes of Cardi B, Fat Joe, Kendrick Lamar, and Jay-Z and their impact on the current generation while paying homage to the pioneers of the night who set the foundation. "The genre has grown to the point where it now influences mainstream pop culture. You see hip-hop's influence everywhere, in all aspects of society."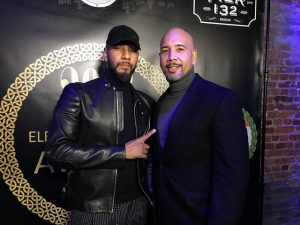 "This award, to me, is way beyond my Grammy Award," said Swizz Beatz. "This award comes from the heart of hip-hop."
"I'm not one of the originators of this, I came after them;" said Big Daddy Kane, "But I'm a student. To be on this stage, with them, it's truly an honor."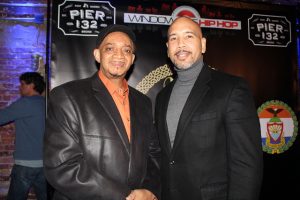 "I'm privileged and honored to accept this award," said Kool DJ Red Alert. "We do what we love in life. We could have chosen anything else in life, but we stuck to what we love doing, and [hip-hop] took us around the world. For our elders to see around the world, they had to be in the service. Two turntables took me around the world."
Windows of Hip Hop (WoHH), who co-hosted the event with the borough president, is a non-profit, economic development project that promotes the educational, communal, and historical perspective of hip-hop, with the goal of creating an institution dedicated to Hip Hop in the Bronx.