Black History Month began on an interesting note this year. It started off with Black Panther being shown in select theatres for free, Cory Booker announcing his run for president, and the weather felt like it was trying to nourish us instead of making us ashy. Things were looking good and then it took a dip, beginning with the ongoing controversy in Virginia and now with the Gucci sweater debacle, and it seems like no one knows what is going on this Black History Month.
We want to change the narrative surrounding Black History Month this year and are paying homage to some of the amazing inventors and innovators that have made a huge impact in our community and the world.
1. Marie Van Brittan Brown (1922-1999)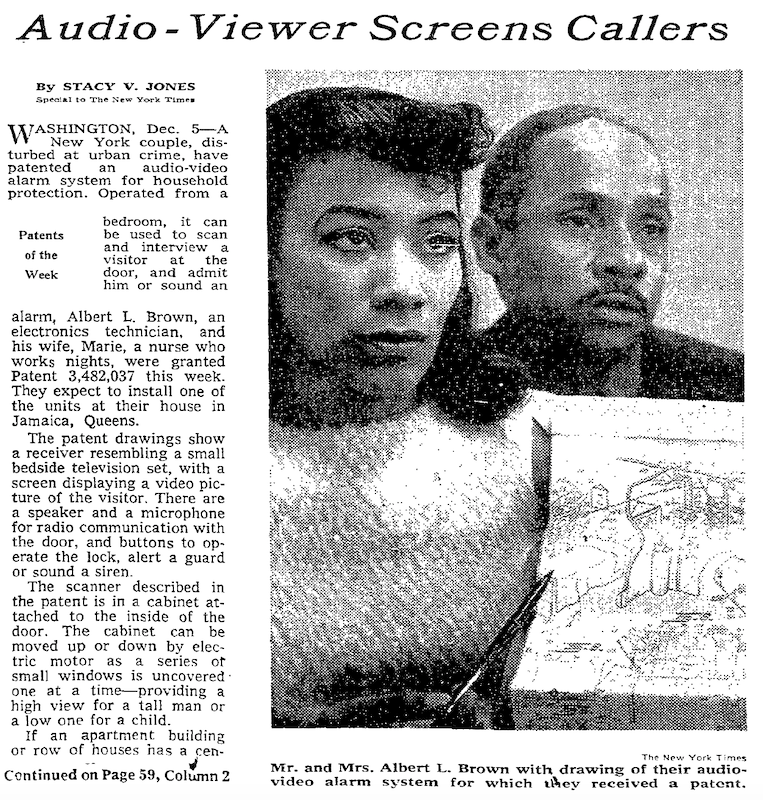 Without Marie Van Brittan Brown and the help of her husband, Albert Brown, the world would not have personal security systems in their homes. Brown was a nurse who would often work odd hours and her husband, an electronics technician, was often away during the night. The crime rate in their Queens neighborhood was increasing and in a 1969 profile in The New York Times, Brown noted that the police would often respond slowly to emergency calls. However, with her system women could easily alert the neighborhood and call the police.

On August 1, 1966, Brown filed a patent for their security system which would enable them to know who was at their door from all rooms in their apartment. They had placed three peepholes at different heights, one for tall people, the middle one for people of average height and the bottom one for children. They attached a camera to the opposite side of the door which allowed the user to see through each peephole and could transmit images to a television monitor. There was a microphone that allowed Brown to speak to whoever was at the door. If there was an intruder she created a button that could notify the police and a button that could let them in.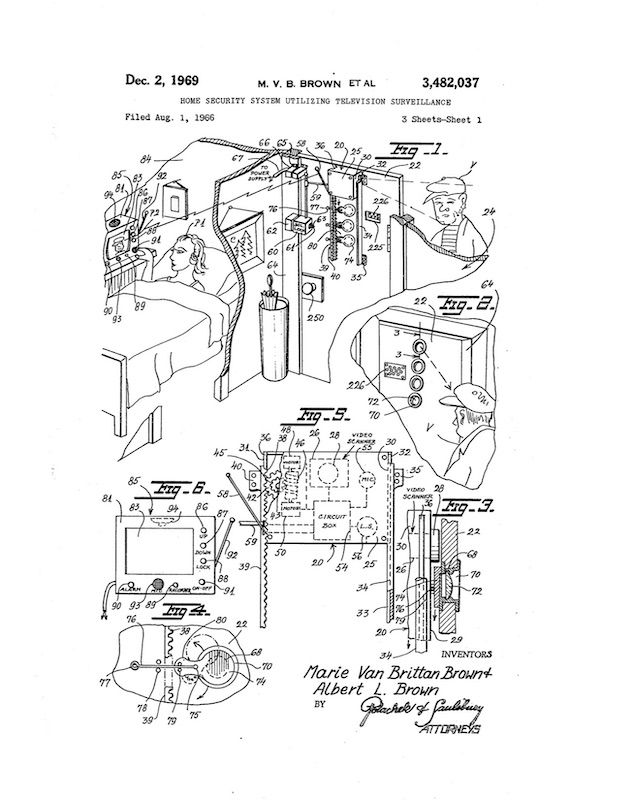 United States Patent and Trademark Office
The Browns received their patent in 1969 and gained recognition for their innovation. In the New York Times article, they mentioned that they would install it in their house and hopefully convince manufacturers to invest in their product. While that did not happen, it is believed that prior to their invention 'there were only three previous patentsthat could be used to create their system. Subsequently 'the Browns' patent is referenced by 13 subsequent inventors who trace their own creation back' to certain aspects of the Browns' system.
2. Dr. Patricia Bath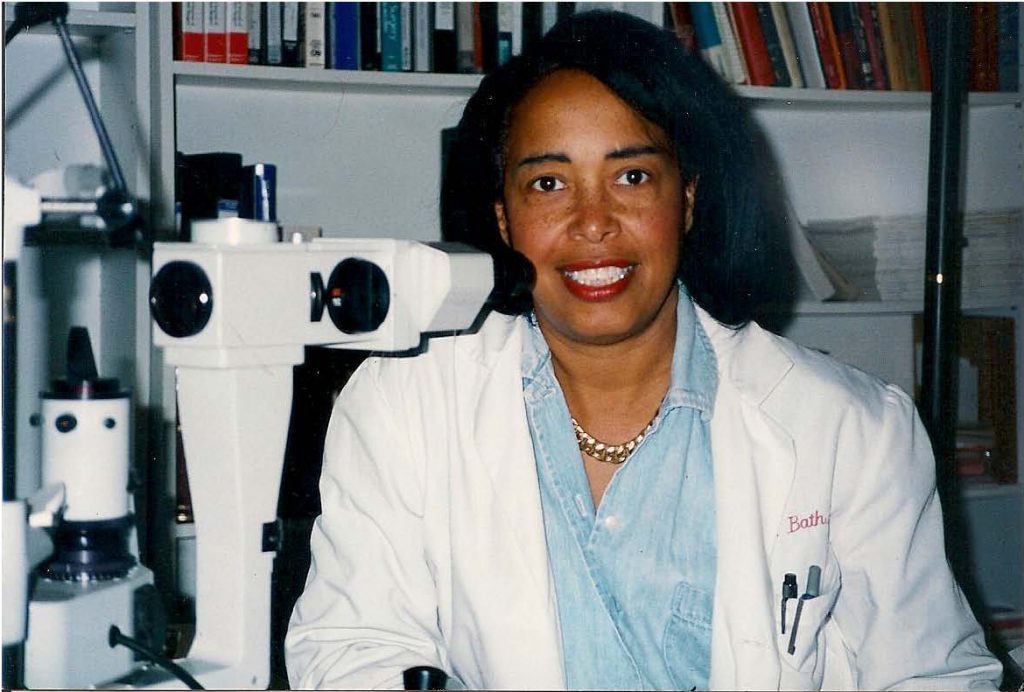 Dr. Bath is a woman of many firsts. She was the first African American resident in Ophthalmology at New York University. She was the first woman faculty member at UCLA's Opthalmology department, the first woman to chair an ophthalmology residency in the United States and the first African American female doctor to get a medical patent.
Dr.Bath did not only break glass ceilings, she is a co-founder of the American Institute for the Prevention of Blindness. While at Columbia she helped propose a new discipline known as, community ophthalmology. With all her accomplishments we almost forgot to mention her biggest contribution to society, the Laserphaco Probe. Dr. Bath invented the device and technique that is currently used for cataract surgery.
"I was not seeking to be the first, I was only attempting to do my own thing," Dr. Bath said in a Time magazine interview, "it's only when history looks back that you realize you were the first."
Born and raised in Harlem, Dr. Bath developed an interest in science as a young girl after learning about Albert Schweitzer's work in Congo. She has had to battle sexism,racism, and people doubting her ability to accomplish all the things she has done.
"The narrative of surprise, it has to change. I realize that when I achieve these things, it helps what other women and other people of color, black women can do,'Dr. Bath said, 'but keep in mind I never had any doubts.'
3. Bessie Blount Griffin (1914-2009)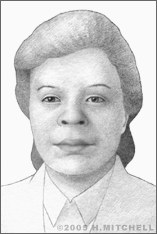 A triple threat does not even begin to describe Bessie Blount Griffin, she was a writer, physical therapist, inventor, and forensic scientist. Griffin was born in Hickory, Virginia in 1914 and lived there until the sixth grade when her family moved to New Jersey after 'she had exhausted the academic resources for black children in her community.' She earned a GED before joining a nurse's training program at Community Kennedy Memorial Hospital, a hospital run for and by African Americans.

After completing her nursing degree she joined Panzer College and Union County Junior College and received a degree in physical therapy, where she would blend interpretative dance, one of her hobbies, to help with her patients' treatments.

United States Patent and Trademark Office
During World War II, Griffin worked at different hospitals for veterans. She began using her own techniques and methods to rehabilitate patients after she discovered that the treatments for amputees were not helpful. She created the 'Portable Receptacle Support,' which helped patients eat their food independently. In 1952, the French government purchased the patent rights for the device and began to use it in military hospitals.

Griffin also invented the kidney-shaped basins used in hospitals for waste. She sold the rights to her invention to a Belgian company and these basins are believed to still be in use in hospitals in Belgium. In 1969 she began working in forensics as a chief examiner for police departments. She was the first American woman admitted as a student to Scotland Yard. She worked as a consultant to law firms and law enforcement and had a brief career in journalism.
4. Dr. Shirley Jackson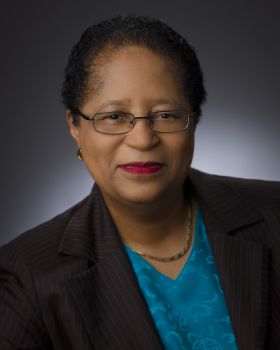 Like Dr. Bath, Dr. Shirley Jackson is a woman of many firsts. She was the first black woman to receive a Ph.D. from MIT and to receive a Ph.D. in theoretical solid state physics. She was the first black woman to be elected president and chairman of the board of the American Association for the Advancement of Science, to be president of a major research university – Rensselaer Polytechnic Institute – and to be elected to the National Academy of Engineering. Give us a second while we catch our breath, she was also the first African American and the first woman to chair the U.S. Nuclear Regulatory Commission.

Dr. Jackson was born in Washington D.C. and has had an interest in science and mathematics ever since she was a child conducting experiments on the eating habits of honeybees. After graduating as valedictorian she attended MIT where she faced both sexism and racism, where her professors would question 'the appropriateness of science for a black woman' and her fellow students would reject studying or sitting with her.

"It was pretty isolating," Jackson told Technology Review of her undergraduate years.

Following the death of Dr.King in 1968, Jackson and her fellow black students were responsible for the creation of the Black Student Union at MIT and increasing the recruitment of minority students.

After leaving MIT, Dr. Jackson helped conduct scientific research at Bell laboratories which helped with the creation of the portable fax, the touch tone telephone, solar cells, fiber optic cables, and the technology behind caller waiting and caller ID.
In 2014, she was awarded a National Medal of Science by former President Barack Obama.
5. Gladys Mae West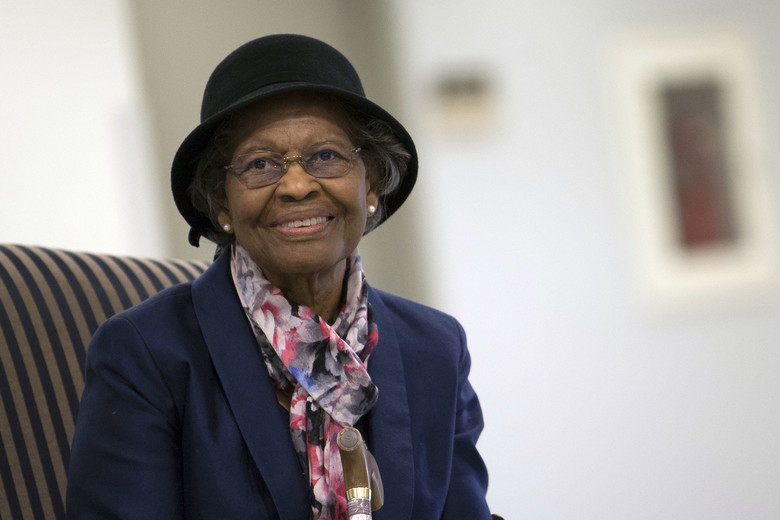 While the US Air Force may get overall credit for the creation of the Global Positioning System (GPS), they would not have been able to do it without the help of Dr. Gladys West.
West was born and raised in Dinwiddie County, Virginia, where she felt she would have no other option than picking tobacco, corn, or cotton.

"I thought at first I needed to go to the city, I thought that would get me out of the country and out of the fields' West said, "but then as I got more educated, went into the higher grades, I learned that education was the thing to get me out."

West was her class valedictorian and obtained a scholarship to Virginia State University where she majored in maths and was one of the few female students in her major.

"You felt a little bit different. You didn't quite fit in as you did in home economics. You're always competing and trying to survive because you're in a different group of people." West explained.

West taught for two years, obtained her masters and began working at the Naval Surface Warfare Center where she would collect and process data from satellites which would help with determining exact locations.She worked at the base for 42 years and was the second black woman to be employed at the naval base.

It was only when West submitted a a short biography for an Alpha Kappa Alpha alumni event that a fellow member discovered her contributions to the creation of the GPS system. On December 6, 2018, West was inducted into the Air Force Space and Missile Pioneers Hall of Fame by the United States Air Force.