By Marian Nimoh
It is 4:00 pm at the restoration center located on the busy street of Fulton in Brooklyn. There are eight Kiosks set inside the center, full of black entrepreneurs from different African countries. From Cameroon to Ghana to Congo, these beautiful and powerful black entrepreneurs are showcasing their handmade products and celebrating Black History month. I had long conversations with each entrepreneur. Some seemed very interested in sharing their products while others did not want to speak about their products. Despite this, each of them had one purpose for being there, spreading the message of self-governance and independence.
Phumelele Kunene the owner of Ebaata Skincare makes handmade soaps and lotions. She works from home where she meets her clients and sells to them. The South African born and Swazi raised entrepreneur got her start after breaking out in hives from using store made products. One day she decided to make her own beauty products using vitamins and essential oils and since then her skin has been glowing and hives free.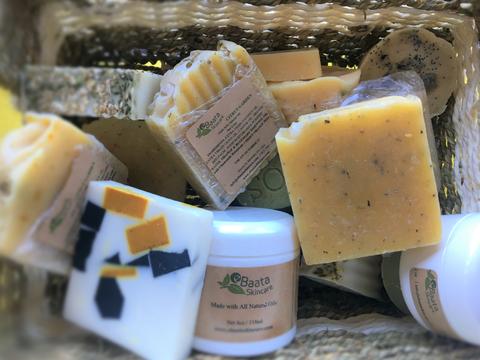 Another entrepreneur at the event was Angele Yonke from Cameroon, she sells bow ties, headwraps, scarves, home decor, and unique jewelry made from African prints from different African countries.Like Yonke, Kiriiah is from Cameroon and makes all her products by hand. From shoes to clothes to beauty products and jewelry, she makes everything. She's also an author and has written her own books. One of her books is about a disabled girl who is bullied but instead of getting revenge she decides to spread kindness. The girl in the picture book is a reflection of who Kiriiah is, she believes in branching out and learning about a variety of things. She also believes that one has to be very skilled at what they do. If they narrow their focus to just one thing then they must be very good at it.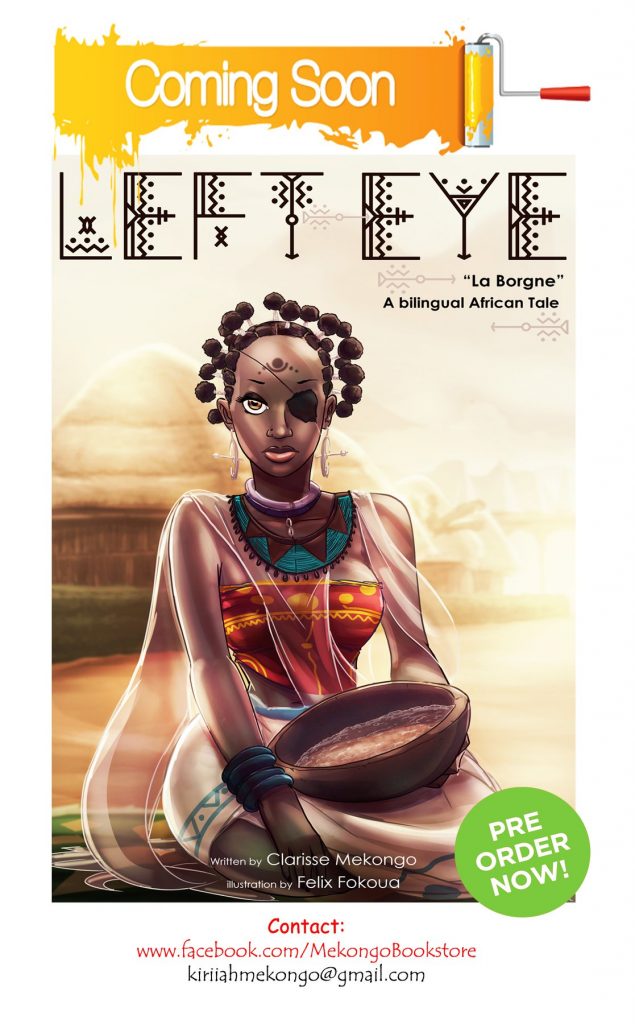 Mekongo Bookstore / Facebook 
All these entrepreneurs not only came out to celebrate Black History Month but they came to celebrate Marcus Garvey, a prominent Black figure who believed in self-governing, political and economic freedom for black people under the establishment of the universal negro improvement association (U.N.I.A). Garvey, who was born on August 17 in Jamaica was a bold, strong, and outspoken black person who believed that black people should possess what belongs to them. He believed that black people are powerful and are not what society labels us to be, which is often condescending. All the entrepreneurs who attended the Garvey event got their entrepreneur inspiration through Garveyesm. Below are the names and websites of some of the entrepreneurs in case you are ever interested in checking out and purchasing their products.

Ebaata skincare– www.ebaataskincare.com/646.643.9496
Angele Yonke– AngeleYonke.com
Laurie Harris– shea butter / 347.837.2108
Michael- activewear / 917.912.3973