When people think about the people involved in the Civil Rights Movement, they often focus on the men at the forefront of the movement; Martin Luther King Jr., Malcolm X, Bobby Seale, and Huey Newton. Little thought is given to the women who played a significant role in furthering the Civil Rights Movement and the goals of their different organizations.

Three women that stand out to us are Ella Baker, Fannie Lou Hamer, and Elaine Brown. Each fought against racism in their society as well as sexism within the organizations they were a part of.Their contributions to the Student Nonviolent Coordinating Committee (SNCC), Southern Christian Leadership Conference (SCLC), The National Association for the Advancement of Colored People (NAACP), and the Black Panther Party, cannot be overlooked this Black History Month.

1. Ella Baker (1903 – 1986)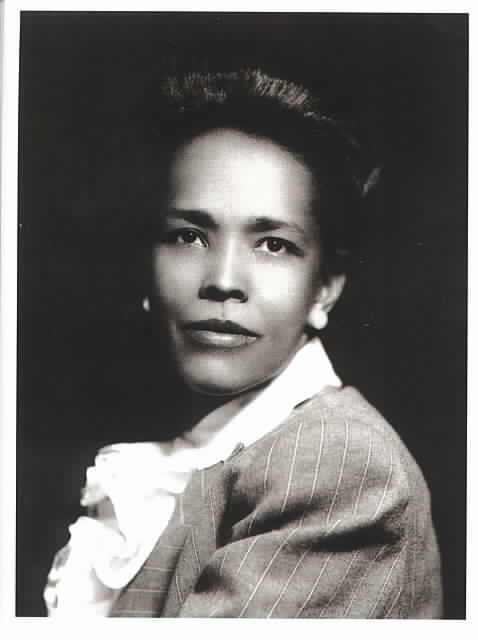 North Carolina Department of Natural and Cultural Resources
Born on December 13, 1903, Baker was raised on the same land that her grandparents worked on as slaves. Her grandmother was once beaten for refusing to marry a man the owner of the plantation had chosen for her. These and other stories her grandmother told her, as well as her mother's participation in a local missionary association, inspired her to get involved in activism.

After graduating from Shaw University in 1927, Baker moved to New York where she joined a couple of activist organizations. In 1930, she joined the Young Negroes Cooperative League where she served as the director and in 1938, she joined the NAACP as an assistant field secretary, later becoming a director of branches.

Known for her staunch support of grassroots organizing rather than reliance on a singular leader, she resigned from the NAACP in 1946 after failing to redirect their focus towards grassroots organizing. She would later rejoin in 1952.

In 1955, she helped found In Friendship, an organization that provided aid to local movements in the South. Baker moved to Atlanta in 1958, to help organize the SCLC's campaign to help teach black citizens about their voting rights and later on ran the Atlanta SCLC headquarters.

After noticing the impact of student activists in the sit-in movement, she organized a conference between the students and members of the SCLC. Dr. King had hoped the students would form a student wing of the SCLC, but Baker encouraged the students to think beyond and about possibly forming their own organization, which led to the founding of the SNCC where she served as an adviser to the student leaders.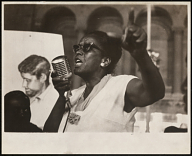 George Ballis/Collection of the Smithsonian National Museum of African American History and Culture
In 1960, Baker left the SCLC following the Greensboro sit-ins. She continued in her role as an adviser to the SNCC and during that time they organized Freedom rides with members of the Congress of Racial Equality (CORE), and the Freedom Summer of 1964.

Baker's work within the Civil Rights Movement decentered figurehead leadership that many people preferred, famously saying "strong people do not need strong leaders." She continued her fight for Civil Rights until her death on her 83rd birthday in 1986.

2.Fannie Lou Hamer (1917 – 1977)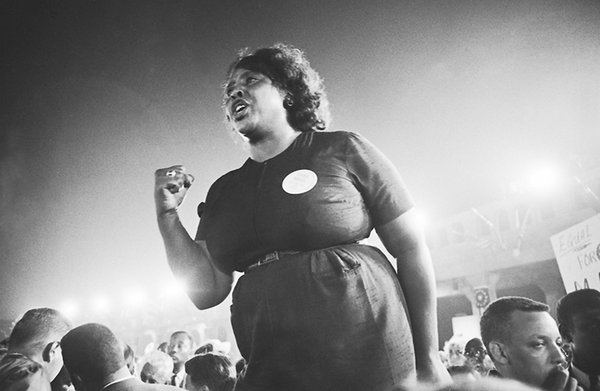 Methodist Church Global Ministries/Kenneth Thompson/ PBS
Born to sharecroppers in Mississipi, Fannie Lou Hamer was the youngest of 20 children. She began working in the fields at 6 years old and by the time she was 12, had dropped out of school to work on the cotton plantation.

She married her husband, Perry Hamer in 1944. In 1961, during a minor surgical procedure, Hamer received a hysterectomy without her consent in a procedure known as the "Mississippi appendectomy". She would later explain during her testimony in DC that "about six out of the 10 Negro women that go to the hospital are sterilized with the tubes tied."

The forced sterilization put Hamer on the path to becoming an activist, however, it was not until 1962 after she attended an SNCC voting rights meeting that she became actively involved in the Civil Rights Movement. That summer she joined her neighbors on a bus to Indianola to register to vote, on their way home their bus was stopped by the police and to quell their anxiety after the driver was arrested, she began to sing. By the fall of 1962, Hamer was a community organizer for the SNCC.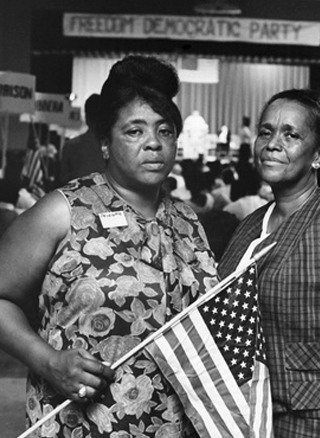 Fannie Lou Hamer and Ella Baker at the MFDP Convention/CRMVET
Her voice whether singing or giving rousing speeches was a necessary addition to the Civil Rights Movement, it had the power to calm and to strike fear in the hearts of presidents. In 1964, she gave a speech to the Democratic National Committee on behalf of the Mississippi Freedom Democratic Party(MFDP), a party she co-founded with Ella Baker and Robert Parris Moses.
Lyndon B. Johnson, who was facing an election did not want Hamer to give her testimony and called for an impromptu press conference so that her speech would not be televised. That did not stop Hamer and her speech was televised later that night.

Though the MFDP failed to get what they had hoped for during the credentials committee, her speech brought national attention to the injustices in Mississippi and she became an in-demand speaker. Hamer would later go on to help with lawsuits that enabled black voters to participate in elections and in desegregating schools. In 1968, she turned to economics to promote racial equality, she started a "pig bank" and later founded the Freedom Farm Cooperative (FCC), which would buy land that black people could own and farm collectively. The FCC was shut down shortly after Hamer's death in 1977

3. Elaine Brown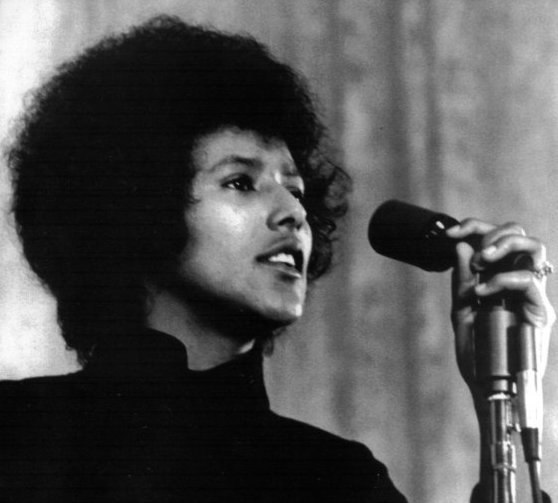 Elaine Brown was born in North Philadelphia in 1943. Though she was from a poor neighborhood, she attended a predominantly white elementary school where she learned classical piano and ballet. She attended Temple University for a year before leaving to move to LA.
In 1967 she began giving piano lessons at a housing project in Watts. This and her other experiences in LA led to a political and social awakening. She began writing for the Black Congress newspaper,Harambee. Through this, she learned more about the Black Panther Party and the Huey Newton Legal Defense Fund. After the assassination of Dr.King and the imprisonment of Eldridge Cleaver, Brown attended her first Black Panther meeting in 1968.

As a member of the Black Panther Party, Brown assisted in establishing the Free Breakfast for Children Program outside of Oakland and in 1971 she became the editor of the party's newspaper, The Black Panther. Shortly after, she was elected as the first female member of the Panther Central Committee.

Stephen Shames/Collection of the Smithsonian National Museum of African American Museum History and Culture
A talented musician, Brown was commissioned by Huey Newton to record songs on the album 'Until We're Free' in 1973. That same year she ran for Oakland City Council at the same time that Black Panther co-founder, Bobby Seale was running for mayor.

In 1974, Newton forced Seale out of the party, moved to Cuba and appointed Brown as the first and only chairwoman of the Black Panther Party. She served as party leader until 1977. A few months after Newton's return from exile, he approved the beating of Regina Davis, a Black Panther school administrator. Shortly after, Brown left the party and Oakland.

During her tenure as chairwoman, Brown had to combat sexism, she was once whipped by members of the party for getting the party papers out late. She also experienced hostility from some male members for putting women in administrative positions.
Since then, Brown has authored her memoirs, 'A Taste of Power,' and the book 'The Condemnation of Little B'. In 1996, she began the nonprofit organization Field of Flowers. She also helped create the Mothers Advocating Juvenile Justice and the National Alliance for Radical Prison Reform organizations. In 2007, she ran to become the Green Party's presidential nominee. In 2018 it was reported, that her memoir was acquired by The Firm and an adaptation would be produced.