Why Black Superheroes Matter?
We need Black Superheroes that promote the best in Black culture, Black history, Black science, and Black mythology. We need Black Superheroes that excite our children and "Blerds" (Black Nerds) alike. 
Nu Origins has taken the liberty of finding the Best Black Superheroes across our Melanin Universe. Welcome to the first edition of "Black Super Heroes Matter Series." In this edition, we will learn about Black Superheroes of Ancient Kmt (Egypt) and Nubian Kush. May Nu Origins introduce to you the rising dynasty of Black Sands Entertainment!
What In The World is "Black Sands Entertainment"?
Black Sands Entertainment is a publishing powerhouse of graphic novels, children's books, mobile applications, and animations inspired by Black culture. This Black-owned Publishing Company entertains their dedicated fans and economically empower the black community.
Black Sands Entertainment was built on the foundations of love and business. You see Manuel Godoy founded the company in 2016(#1), and his beautiful wife Giezel Godoy wrote the phenomenal children's book called "Mori's Family Adventures"(#5). Mori Family Adventures is a positive story of a beautiful Black family travelling through South Africa. Black Sands Entertainment utilized a strategic marketing strategy to successfully sell over 10,000 copies within the first 3 months of the campaign. Who ever said "business and pleasure don't mix", wasn't talking about this dynamic duo.
Nowadays, the Black Sands Entertainment has grown into becoming one of the most successful indie-publishing companies in the world.  They have earned over half a million dollars for their comic books and children stories. Even Michelle Obama officially endorsed their vision for positive Black representation.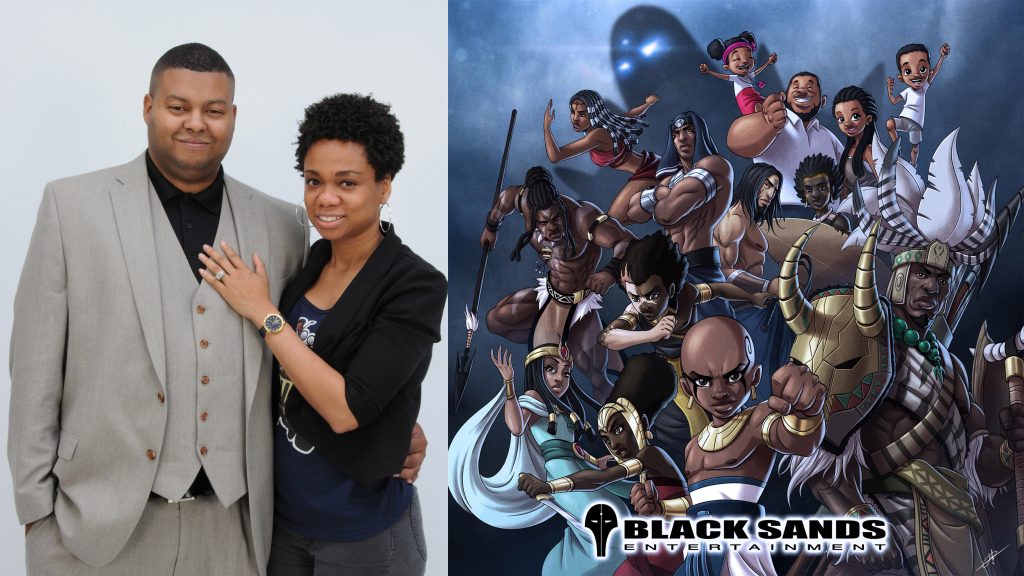 What are "Black Sands" Comic Books About?
Black Sands graphic novels are one of the best superhero comic books of the century. Black Sands comic books are filled with amazing graphics of superhero kids, powerful Pharaohs and Empresses, frightening Titans from Greece, and more.
The graphics are amazing but the power packed story line is what keeps their followers coming back for more! The main character of Black Sands is a teenage boy named, Ausar. Ausar's dream is to become Pharaoh over ancient Kmt (Egypt) one day.  His sister, Nehbet, has hidden powers like Storm from X-Men, Nehbet is able to control nature. Seth, his brother who has Vitiligo, is able to change your perception of reality, sort of like Genjutsu in Naruto. Ausar and comrades have banded together to save ancient Kmt from the evil Titans of ancient Greece.
Black Sands graphic novels are not just some regular comic books that you read and never pick up again.  These comic books will have you researching ancient history, looking to find the deeper meaning behind the names and places mentioned throughout this amazing story line. Throughout the story there are brief explanations about the characters powers and historical significance. For example you learn that Apedemak (#7), rival to the pharaoh of Egypt, was the real first true pharaoh of the Kushite Kingdom. Historical inspirations pop up throughout the book such as the Greek Titans, Spartan society, and more.
Now, I want you to think about the last time your child was excited about learning black history from a school textbook or television. I'll wait…
The answer is NEVER!
Eurocentric schools and mainstream media do not portray enough positive images of Black people. That's why supporting companies like Black Sands Entertainment is imperative.  Our children need to know Black history did not start in Slavery!
Our beautiful Black children deserve to know that they were the first builders of civilization, the first engineers, scientists, doctors, architects, and more.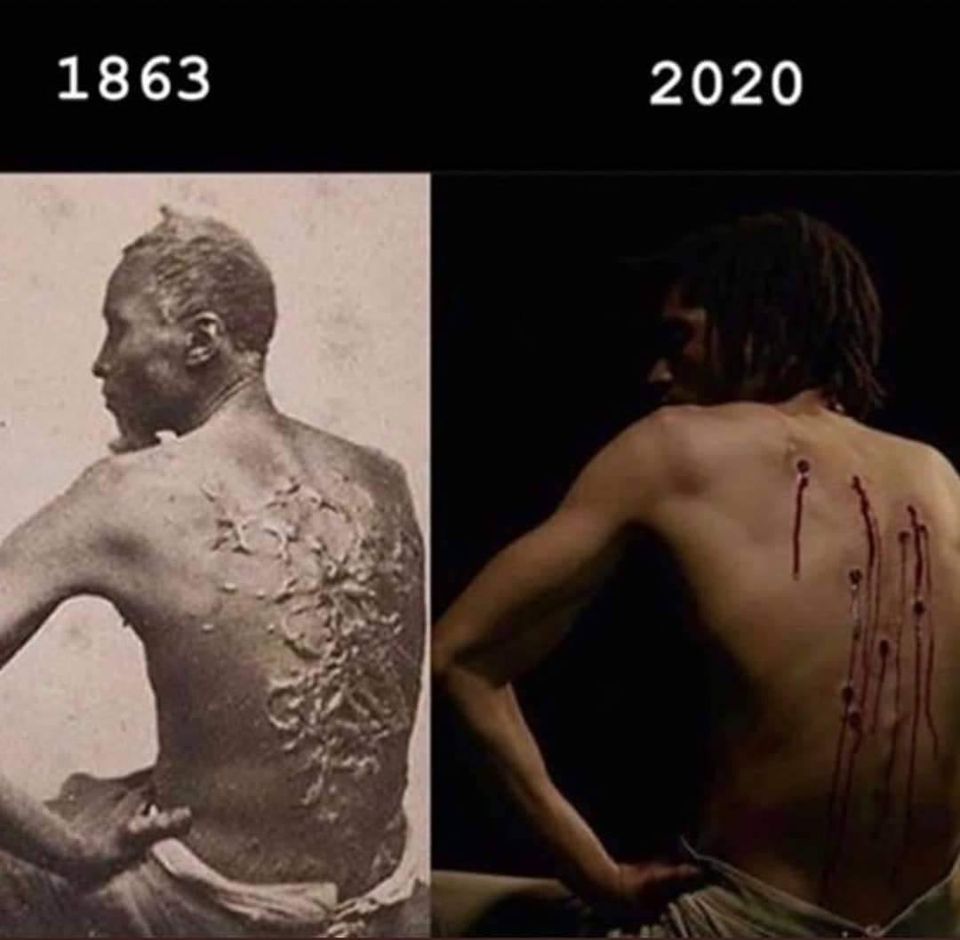 Black Sands graphic novels will reveal these hidden gems to your children and have them researching to know more about their rich and beautiful past.
Black Sands Entertainment is also providing mentorship and support to new writers. In response to COVID19 crisis, they have launched a free writing course for aspiring writers on YouTube. This course gives new writers the ability to learn from the founder of Black Sands Entertainment, Manuel Godoy. For FREE on Youtube you can learn the strategies of a successful indie publishing company like Black Sands.
How to Grab a Copy of Black Sands?
Okay, so now you are thinking how you can grab your own copy of Black Sands, right? 
Well, one option is to purchase hard copies from their website and have it shipped to you.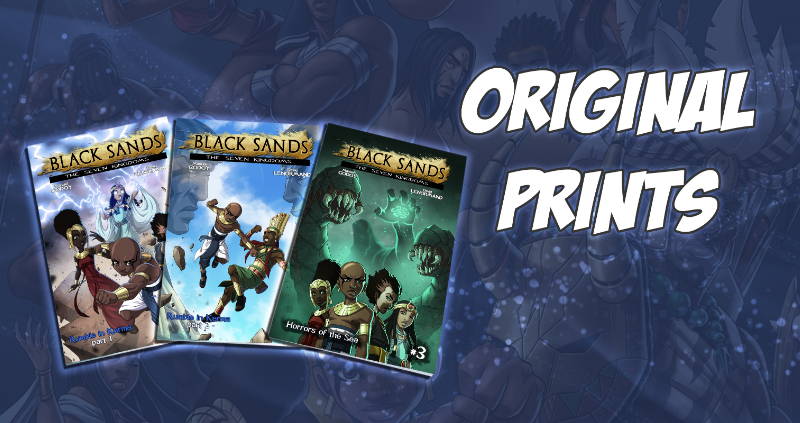 Got to warn you, their fan base has grown so huge that many of their books are sold out.
Not to worry, you can become a Black Sands Patreon supporter and gain instant access online! 
Why should you even support Black Sand's Patreon? Well, they have used Patreon to officially raise $480,000 to develop their 3D animations and comic book distribution app. Black Sands is also working on securing talented team members,expanding their comic book collection, and to dominating the manga and anime arena. It's officially as of August 2020, Black Sands has reached 1000 Patreon supporter in less than one year, Amazing! Black Sands goal is to use the Patreon support to help fund other Black Comic Book creators, a Black Sands 3d Anime, and more!
By supporting Black Sands with basic $5/month donation on Patreon; you get instant access to all 7 Black Sands graphic novels, exclusive updates, and access exclusive opportunities like being casted as a voice over in their animation series. 
With a $20/month patreon contribution, you gain access to all digital comics, mailed monthly comic books, first dibs on autographed books, anime video sneak peaks, investment opportunities and more! Did I mention that Black Sands is allowing patreons to invest in 5% stock of its company. Thats right you can enjoy and invest in a Black Company this year. Minimum investments starting at only $250!
Curious but Not convinced?
Well, what if I told you Nu Origins and Black Sands Entertainment have partnered together to bring you an exclusive sneak peak of their Black Sands graphic novels! The video below gives you a exclusive  sneak peak into a Black Sands Fight!
Still not convinced yet?
Well, what if we send you a F R E E C O P Y of Black Sand's 1st graphic novel!
Message us  Nu Origins on Facebook Messenger with this hashtag #FreeBlackSandsComicBook and we will send your issue expeditiously! 
Black Sands Entertainment is creating a movement, a wave that has the potential to be as big as Naruto or Dragon Ball Z. 
Trust me you don't want to miss the next big wave of anime with Black Sands Entertainment.  
#WakandaForever
Written By Shantel Nubia