After the police killing of George Floyd in Minneapolis, Minnesota on May 25th, 2020, protests erupted across the country, demanding not only justice for Floyd but a complete overhaul of policing systems in the United States. Among the demands of protesters was the
call to "Defund The Police", in New York City, home to the country's largest and most expensive police department.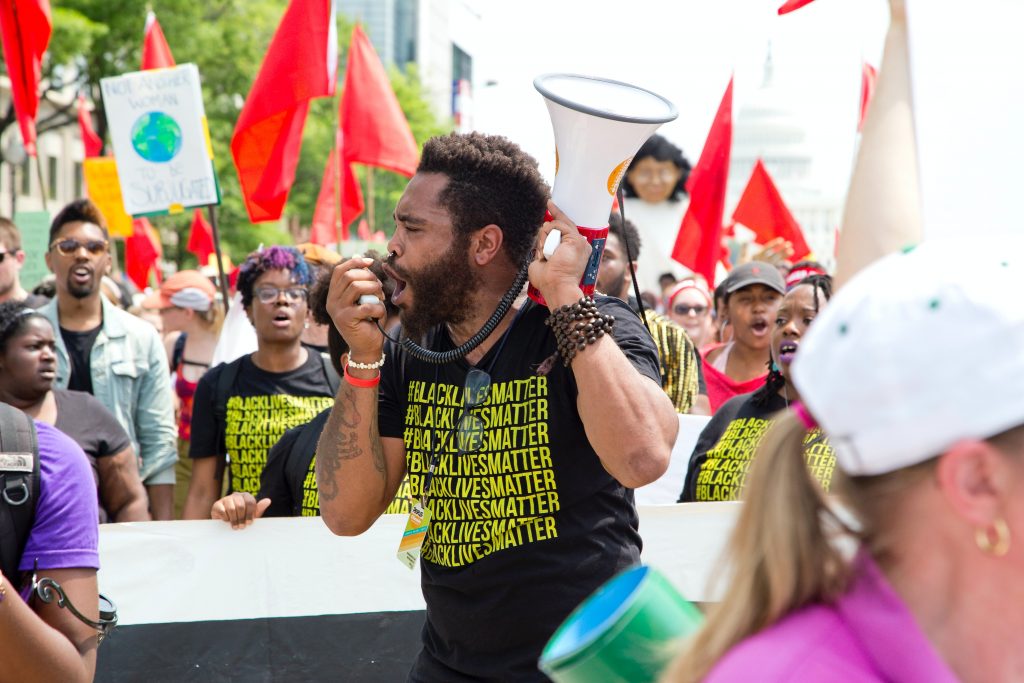 On June 30th, 2020, after a month of protests across the five boroughs, including an Occupy City Hall Demonstration, Mayor Bill DeBlasio announced a $1 billion reduction in the NYPD budget, stating in a press release, "from reinvesting funds from the NYPD in youth programming and social services, to building new community centers, this budget prioritizes our communities most in need while keeping New Yorkers safe."
However, protesters and politicians alike claimed the billion-dollar reduction was all smoke and mirrors, with New York City Council Member Ben Kallos stating the claim that they had defunded the NYPD budget by $1 Billion "seems like an accounting trick" and "this is not the transformative change of the NYPD that New Yorkers are demanding."
"Not only did we not meaningfully cut the NYPD, we protected the NYPD,".. We had to cut other things more than 7 percent… so that we could hold the NYPD harmless and only cut it about 1 percent." #DefundNYPDhttps://t.co/1d6ZYgLDb4

— Justice Committee (@watchthecops) September 1, 2020
So, Exactly How Much is The New York City Police Department's Budget?
Mayor DeBlasio and the New York City Council approved a $4.9 billion operating budget for Fiscal Year 2021 for the NYPD. However, that number does not include the additional $5.3 billion allocated for central expenses that cover pensions and health insurance for officers.
Nor does that number include the millions of dollars that the city shells out each year to settle NYPD misconduct lawsuits. According to the NYC Comptroller's Office, that figure totaled a whopping $220 million in 2019.
If the $10.2 Billion NYPD Budget isn't jarring enough on its own, it appears gargantuan in comparison to other New York City departments. To compare, in the midst of a global pandemic, where New York was the hardest hit city in the country, New York City Health + Hospitals are operating on a budget of just $1.2 Billion.
Finished, Indigenous frontline warrior, acrylic on gallery wrap canvas 24"x24" #art #COVID19 #tuesdayvibes #coronavirus #covidartmuseum #covidart #covid19art #coronavirusart #quarantinedartist #quarantinedart pic.twitter.com/z1Xw5fd6jT

— NayanaArts (@ArtsNayana) April 29, 2020
This disparity in funding was clearly demonstrated just a few months ago when Mount Sinai nurses were wearing garbage bagson the frontlines of the COVID-19 crisis due to a lack of PPE, while NYPD officers were fully equipped with riot gear, tear gas, and rubber bullets for peaceful protests.
The massive disparity in funding between the NYPD and New York City Social Services is also seen in other essential departments. For example, the Department of Youth and Community Development (DYCD) is operating on a budget of $598 million.
I'll say it again: we need to significantly reduce the NYPD's $6 billion budget. At a time when the entirety of #SYEP is on the chopping block, we cannot spend millions upon millions on military equipment. (1/4)

— Costa Constantinides (@Costa4NY) June 2, 2020
The Department of Housing Preservation and Development on $1.02 Billion, and the Department on Homeless Services on $2.1 Billion.
Yet,  NYPD's $10.2 Billion budget remains higher than all of those departments combined. Why is that?
"This stark inequality between the NYPD budget and the budgets of other essential social services used by New Yorkers begs the question, if these departments had a more equitable share of the city's budget, would New York be able to better address the socio-economic factors that contribute to crime, instead of using the NYPD to violently respond to them?"
It is this possibility that has caused advocates to push for not only for the bloated NYPD budget to be reduced, but for those funds to be reallocated into providing social services for Black and brown communities that are hardest hit by police violence. According to the New
York Daily News, about 90% of low-level arrests involve New Yorkers of color, and 95% of juvenile arrests involve youth of color. Divesting from the NYPD and investing into specialized social services that can intervene in cases such as homelessness, domestic violence, and mental health instead of police, would eliminate the need for police intervention in these cases, as well as the risk of police violence.
While the NYPD remains vehemently opposed to a vast budget cut, a proper De-funding and shift of responsibilities could ultimately be to their benefit. In 2019, ten NYPD officers died by suicide. According to an NYPD report, "the highly stressful nature of police work" combined with subsequent fatigue as a result of long hours can lead to officer suicides in the "worst of
scenarios." Based on 2017 NYPD data, the report revealed that "the suicide rate for uniformed NYPD personnel (13.8 per 100,000 people) is more than double the rate for the general population of New York City (6.7 per 100,000 people)."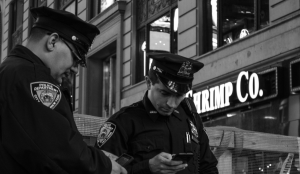 The report also conducted a survey of 174 officers, and 25% reported having an experience that made them consider receiving "behavioral or emotional support" from a professional. Of those who considered seeking support, 39% cited the reason as experiencing a "tragic
incident on duty." A substantial reduction of the NYPD operating budget and overtime hours worked, combined with a reallocation of those funds to social services would reduce the amount of responsibility taken on by NYPD officers.
While the demands for defunding the NYPD resulted in resounding disappointment, the real budget reductions are taking place in the schools. The New York City Department of Education was hit with a $852 million budget cut for Fiscal Year 2021, which includes a
hiring freeze, as teachers face the potential dangers of resuming in-person classes this fall
amid the COVID-19 pandemic.
In contrast, the NYPD evaded the city-wide hiring freeze and a new class of officers will begin training this October. After almost three months of protests in NYC that have been confronted with hollow words and empty promises from politicians, the communities questions needs to be answered.  What can one say about New York City's political leaders' who are reluctant to defund the police department, will defund our children's education with absolute certainty?
NYPD leaders have endorsed Trump, abused their power, and promoted Q-Anon in just the past 2 months. Today, I'm calling for NYPD leaders Ed Mullins, Pat Lynch, & Commissioner Dermot Shea to step down NOW.

Join me in calling for their resignations 👇https://t.co/g9KF3HUu6X

— Dan Quart (@AMDanQuart) September 2, 2020