From June 30th to July 4th, Origin Directory had the honor to co-sponsor the 47th anniversary of the International African Arts festival in Brooklyn held at For Greene's Commodore Barry Park.
This year was undoubtedly jam packed with astonishing performances and activities that celebrate African culture and family. Speaking of family, the festival was filled with dance, music, storytelling, and hand crafted goods for people of all ages.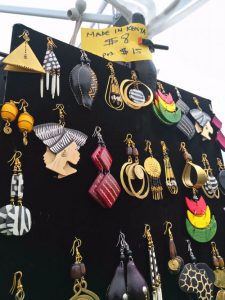 With vendors like Chic Arie, The Earth Center, The Sacred Healing Herb Center, Soma Fashions, E'Toy Experience, Colorful Roots, WAB Wear and many many more, the festival was a one stop shop for all your High end African fashion, healing, and food needs.
The entertainment lineup was also something that would make you want to stay all day. The performances would excite any cultural maven and music fan and even spoken word poets.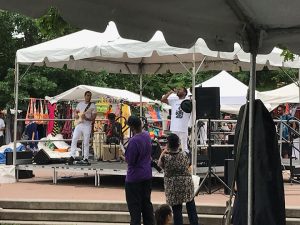 Performers included the very talented avant-garde jazz and hard bop musician Reginald "Reggie" Workman who will play a tribute to John Coltrane; the world-renown Ballet Folklorico, an Afro-Cuban-Franco-Haitian folk and popular dance and music ensemble from Cuba; Akae Beka, the roots rock reggae band formerly known as Midnite; the Muntu Dance Theatre of Chicago; the Grammy-nominated jazz duo The Baylor Project featuring Jean Baylor and Marcus Baylor, and Neil Clarke's Mongojazz Project. Other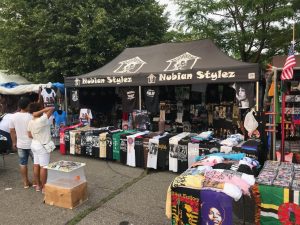 amazing preformers included spoken word, neo-soul artist Wordsmith; Ishangi Family African Dancers; Ed Stoute Ensemble, and calypso artist David Rudder. The festival's closing performances featured Rene McLean, Urban Djeliya and Bongi Duma, who performed a tribute to Hugh Masekela.
Origin Directory had a great time sponsoring this event bein that it is the oldest and largest multi-disciplinary festivals dedicated to keeping African arts and culture in New York City. It's been over four decades that this festival has thrived and we are looking forward to next year's. There's no festival that does art, family and music like the International African Arts Festival.
If you're an event host or small business, you should check out Origin Directory also. Being one the the most all inclusive black business building websites, it will undoubtedly help your business grow. In addition to the website itself, Origin Directory offers crowd funding, networking, business venture connections and opportunities. Another gem of the site is the classifieds section allowing employers to post job openings, or even sell items. Our primary mission is to help black business grow and flourish economically. We recognize needs in the community that are going unacknowledged and therefore we set out to trigger definite change and consciousness in issues regarding expanding black business.
Please click here to check out the main website. Origin Directory will help unify local and intentional business right at your home computer. An emphasis on unity is at the core of Origin. Origin Directory believes that it is an imperative goal to aid one another in supporting a vision of social and economic evolution. Sign up for your free account today!