Pop Smoke was killed in a Los Angeles home invasion this week but managed to leave an imprint on the rap world.
The rapper who was born as Bashar Barakah Jackson, helped anchor the latest new sub-genre to spring into hip hop, Brooklyn Drill Rap. With hits like "Welcome to the Party" and "Dior" climbing Billboard charts in 2019, Pop Smoke's songs helped bring the Brooklyn Drill sound to a national level.
Thanks to artists like Pop Smoke, Brooklyn Drill is bringing New York rappers to new heights that haven't been seen since hip hop's golden eras of the '90s and 2000s. How is BK Drill Rap gaining so much steam?
Well, you have to look at what came before it. Drill Rap began in Chicago in the early 2010s when Black and Brown people  of Chiraq or Chicago began to craft their own sound with hard-hitting beats to match their aggressive lyrics and smash hit punchlines.
Pioneers like Chief Keef broke down the door for other artists like Fredo Santana, Tadeo, Lil Reese, Lil Durk, G Herbo, Lil Bibby and more.
The youth of Chicago and beyond got a brand new sound to help them move past their humble beginnings and take care of their families. Drill Rap gave way to the beginning of Brooklyn Drill Rap, which has taken over the city.
The Brooklyn Drill Rap sound truly began back in 2014 and 2015 with the OG and hip hop mogul Bobby Shmurda, Rowdy Rebel and the rest of GS9 crew. The New York youth looked to Bobby Shmurda as their Chief Keef and gravitated toward the new sound of the BK Drill wave before it gained millions of hits on Youtube, Spotify, and Soundcloud.
BK Drill Rappers blended the Chicago and London Drill Rap sounds with the gritty New York style. Artists like Biggie Smalls, The Lox, Nas, Jay Z, 50 Cent, Ja Rule, Wu Tang, LL Cool J, Slick Rick, Queen Latifah, MC Lyte, Tupac, and more all hailed from New York and put the city on the map musically.
But, over the past 10 years we have seen a decline of New York rappers in the music industry even though rappers like Joey Badass and ASAP Mob have held it down in the industry.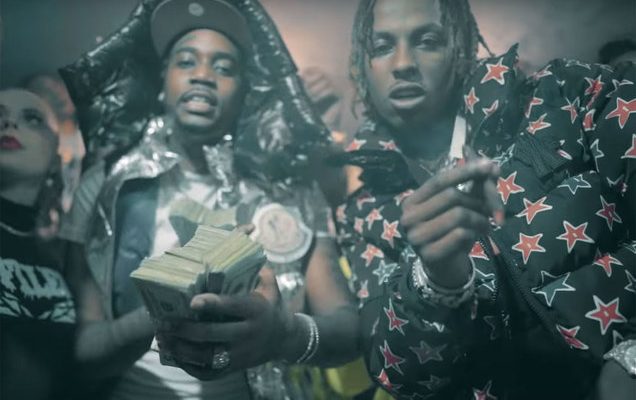 Pop Smoke helped cement the sound but Brooklyn Drill Rap is also making waves with other artists like Fivio Foreign, Sheff G, Sleepy Hallow, ABG Neal and more. It's impossible to travel throughout Brooklyn today and not hear these artists being played by the youth throughout the city.

The wave of BK Drill has transcended Brooklyn to Manhattan and the Bronx. Artists like Pop and Fivio are becoming some of the biggest rap stars in the country right now and rapidly expanding, gaining worldwide attention.
BK Drill Rap isn't slowing down any time soon. Now artists like Travi$ Scott, Quavo, Rich the Kid, Meek Mill, and many others outside of New York collaborate with these guys, trying their hands at the BK Drill sounds rather than using their own flow.
Take Rich The Kid's collab with Fivio Foreign, it's on fire! Brooklyn Drill Rap isn't going away, it's gaining momentum with each passing hit and each new artist joining the movement.
While Brooklyn took a huge hit with the passing of Pop Smoke, other Brooklyn Drill rappers like Fivio Forign are carrying the mantle.If I were you, I wouldn't bet against Brooklyn.