The genesis of Hip-Hop as a genre of music stems from antique record players and vintage vinyl records. A milk crate's worth. Lots of milk crates. The golden age of Hip-Hop music (1980's – 1990's) enjoys a foundation worthy of its own Mount Rushmore. Sampling the work of masters such as Isaac Hayes, Quincy Jones, Marvin Gaye, The Isley Brothers, and Al Green, it was hard for me to believe that The Queen Of Soul had minimal, if any, influence or impact on a genre of music that helped establish an entire culture and served as the Heart and SOUL of said culture. It turns out that the late Aretha Franklin's reach — like her high notes — extended quite farther than what we may think.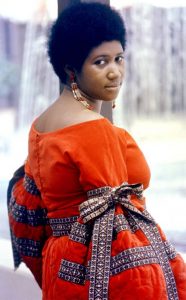 Aretha Franklin, who tragically died of pancreatic cancer earlier this week at age 76, was cultivated by music. Being born in Memphis, Tennessee in 1942 and moving to Detroit, Michigan two years later, it's no coincidence that she achieved such a high stature in music. During the Blues era, the city of Memphis was looked at as a staple for the music of Black people, at that time. Growing up as the daughter of a preacher and spending time singing in church, Franklin was able to hone her vocal ability. Thanks to the city of Detroit, the Motown movement was able to revolutionize the creative, inspirational, and financial opportunities that Black music would have on Black people — and the masses. It was a foregone conclusion that Franklin would become a product of these musical environments. So much so, that some of her work would serve as a soulful template for so many artists — not just singers — that could enhance a recording for the best.
With over 20 #1 R&B hits and 18 Grammy awards, how could it be that Aretha Franklin never left a mark on modern times' edition of the Blues era or Motown Era? Appro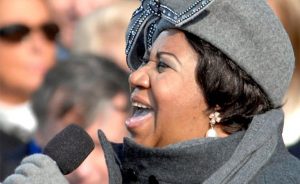 priately, this is not the case. The list of Hip-Hop acts that have borrowed Franklin's influence stretches as long as she was able to hold a high note. Legendary artists. Classic albums. Underground lyricists. Mainstream hit-makers. Conscious poets. Seasoned veterans. Rookie acts. It's quite impressive that an R&B singer was able to leave her mark on a music genre as multi-layered as Hip-Hop, where so many topics and emotions are addressed. At the same time, we couldn't expect anything less from an Aretha Franklin.
It's no wonder that one revolutionary act gets inspired by another. Such is the case for Public Enemy, who's actually sampled Franklin on three different occasions. The group expectedly drew from Franklin's "Respect" for their "Revolutionary Generation" and tapped her "Rock Steady" for their "Shut 'Em Down" and "Night of the Living Baseheads". "Rock Steady" is actually one of the more often sampled songs of Franklin's, leaving its footprint on OutKast's "Jazzy Belle" and Dr. Dre's "Rat-Tat-Tat-Tat", from the ATLiens and The Chronic albums, respectively, which are both critically acclaimed projects within the Hip-Hop community. The fact that these three Hip-Hop acts featured Aretha Franklin's influence shows that the polarizing ends of the Hip-Hop spectrum are able to recognize musical superiority.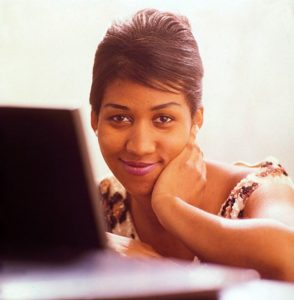 Further examples are demonstrated by some of the most gritty Hip-Hop acts of all time. Reflective of Dr. Dre's darker subject matter, Mobb Deep's "Drop A Gem On 'Em," a verbal assault on Tupac Shakur, featured a sample of "You Are My Sunshine;" Onyx's urban classic "Last Dayz" draws Franklin's vocals from "A Song For You;" and Jay-Z's remix to "In My Lifetime" sampled Aretha's "Oh Baby." Conversely, the socially alternative or conscious rappers, similar to the members of OutKast and Public Enemy. Mos Def's attempt to court a voluptuous Black woman on "Ms. Fat Booty" borrowed from Aretha's "One Step Ahead" and Kanye West's ode to the Divine 9 (Black Fraternities and Sororities) "School Spirit" grabbed from Franklin's "Spirit In The Dark." In an attempt to make a more uplifting song, the street-hardened Styles P sampled Aretha Franklin's "The Long and Winding Road" for his "The Life." Sure, these are examples of how Aretha Franklin's footsteps lie on the Golden Age of Hip-Hop, but, we have to question if those footprints dug deep enough to maintain her relevance in Hip-Hop.
For 2012's "Bohemian Grove," Ab-Soul's female feature sampled a lyric from Aretha's "Daydreaming. Ab-Soul is a member of Top Dawg Entertainment, along with the likes of fellow West Coaster Kendrick Lamar, who has achieved his own level of superstardom. Joey Bada$$,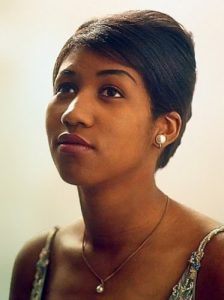 who has made his rounds in the underground circuit and has gained some widespread notoriety, sampled Franklin's "Call Me" for 2013's "Reign." Rapsody, who has been on the rise because of her lyrical prowess in any realm, has won a Grammy award for her feature on a Kendrick album and recently had her album nominated for a Best Hip-Hop Album award. Her 2017 album title track "Laila's Wisdom," sampled Aretha Franklin's "Young, Gifted & Black." This goes to show that Aretha Franklin's impact has struck deep enough to where the ripples are still felt in the music and musicians of the younger generations.
Aretha Franklin's soul will still live on through her music, which is a testament to the passion that she has displayed to millions of fans. When other peoples' work reflects what an artist has done for an industry, that's when you know that the artist has left their mark. Aretha's family and fans alike should take solace in that.