Throughout various national and state-level elections, Wisconsin has been regarded as a purple state with its officials belonging to a mixture of both the Republican and Democratic political parties. However, during recent election cycles, Wisconsin's legislature has begun to be significantly dominated by Republicans.

Following the 2018 midterm elections, Republican control started to dwindle with Democrats winning the Governor and Attorney General's office. Current Governor, Republican Scott Walker, was seeking a third term but lost this race by about 30,000 votes against Democrat Tony Evers on Nov. 6.

Democrats are coming into office with a mandate from voters to be a check on Republican power while Republicans are seeking to make this transfer of power as tough as possible. Last week, current Republican legislators introduced several bills that, if enacted, would curb and limit the powers of the incoming Democrat governor, Tony Evers.

During a lame duck congressional session – where members of the legislature, even those who have not been reelected, meet prior to the successor taking office – state lawmakers in Wisconsin voted to pass measures to limit the authority of Evers and expand the authority of the legislature, despite public protests denouncing such actions. This constraint on Tony Evers' powers will stop the governor-elect from removing Wisconsin from a lawsuit challenging the Affordable Care Act, something that Evers promised and campaigned on during the gubernatorial race. Furthermore, other bills would grant more authority to state legislators when it comes to the economic development agency, an organization Tony Evers declared he would like to eradicate and dispose of.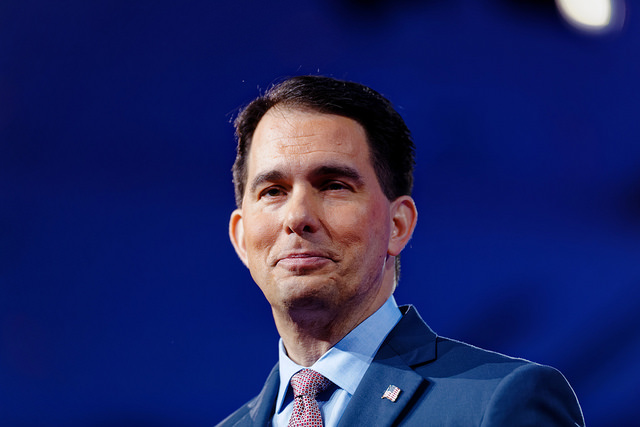 Republican state legislators succeeded in restricting and cutting back the number of weeks voters are eligible to cast early votes. Previously, voters could cast their ballots up to six weeks prior to an election. Now, early voting can only occur a maximum of two weeks before an election. It is not shocking that the GOP attacked early voting requirements as a NPR Study, from the 2016 Presidential Election, concluded that democratic candidates are more likely to be the recipients of early votes.

The Republican-held Wisconsin Congress did not stop there. They also passed initiatives that would throw roadblocks in Evers' attempt to amend Wisconsin's discriminatory Voter ID Law.

Back in 2011, Wisconsin enacted a Voter ID law, requiring citizens to present some form of photo identification before casting a ballot. Following the 2016 Presidential Election, a study conducted by Professor Kenneth R. Mayer of the University of Wisconsin-Madison found that this voting law contributed to the lowest voter turnout in Wisconsin with only 69.4 percent of eligible voters participating in a presidential election since 2000.

Challengers to the Voter ID Law argue that thousands of Wisconsin citizens are barred from participating in democracy due to the identification requirement. Moreover, these laws have been shown to disproportionately disenfranchise minority voters, students, and the elderly.
Voter ID laws contributed to low voter turnout in Wisconsin for people of color, students, and the elderly.

Republican lawmakers purposely hindering Tony Evers' ability to fix the unjust voting practices in Wisconsin is especially detrimental for black voters. Professor Mayer's study also concluded that Wisconsin's Voter ID law biasedly affected low-income African Americans:

"21.1% of Wisconsin citizens who earn less than $25,000 a year were deterred from voting; only 2.7% of registrants earning $100,000 a year (or more) were deterred. However, more than 27% of blacks reported being ostracized from voting due to the Voter ID law, compared to 8% of whites."


Mayer and DeCrescenzo Voter ID study
Both Tony Evers and former Republican Wisconsin Gov. Scott McCallum urged Gov. Scott Walker to veto legislation that would diminish the overall influence of the incoming governor.

On Saturday, Dec. 8, McCallum explained to the Milwaukee Journal Sentinel that he can understand the outrage concerning Republican Congressional actions in Wisconsin. McCallum stated that it is not right for lawmakers to make these changes "after an election without hearings, without having the public involved."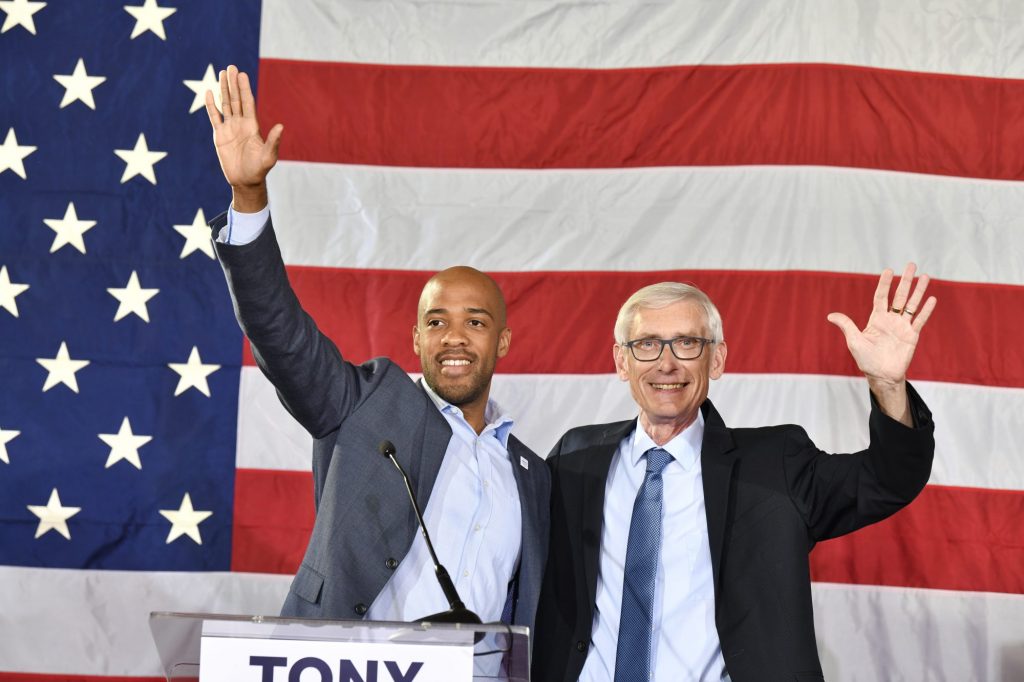 On Sunday, Dec. 9, Tony Evers said in an interview on "Meet the Press" that he would seek legal action if the legislation passes that would curb his political powers. Additionally, Evers called on current Gov. Scott Walker to veto the bills, claiming that this ordeal taints Walker's legacy. Evers claimed Walker "has the opportunity to change this and actually validate the will of the people that voted on November 6…The entire thing is a mess. It's a hot mess."

On Friday, Dec. 14, Gov. Scott Walker officially signed the legislation into law. While at a bill signing ceremony, Walker justified his actions by reminding constituents that "the will of the voters four years ago was to elect me to a term that ends January 7th. So I don't stop, just because the media treats an election as though that's the end of a term, it's not."