Pro-Russian trolls have continued to use stock images of Black people in order to indicate support for President Donald Trump.
The Daily Beast reported Friday that Twitter suspended the account "BlacktransWoman". Following Trump's State of the Union address Tuesday, "BlacktransWoman" went viral after praising the president's speech and urging the country to get behind him. The user also echoed policies that echoed the Trump administration by tweeting against immigration and gender options on driver licenses. However, it was soon discovered that the image used for the account was that of Charlene Arcila-Ecks, a transgender health advocate who died in 2015.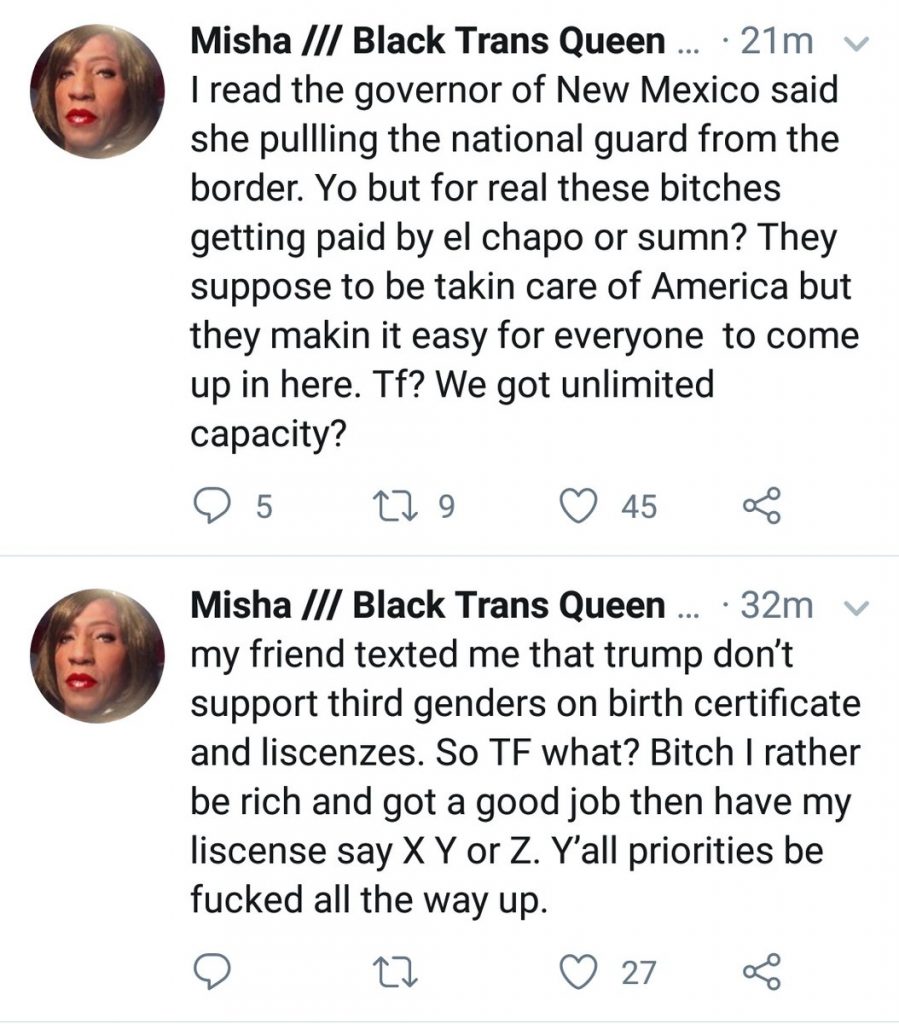 Shireen Mitchell, founder of Stop Online Violence Against Women, said that she noticed the beginnings of digital blackface in 2013. She saw how troll farms disrupted the "Black Girls Rock" campaign and tried to redirect it to "Stop Black Girls."
"There was this ongoing campaign of pretending to be black women and make everybody angry because we were 'angry black women.' That's the norm, the stereotype. No one would stop and say 'that looks wrong' because the assumption and the stereotype," she said. "You use the stereotype to project that all black women are angry, so that anything we say or do becomes part of a disinformation and dismissal campaign."
The 2016 election was fraught with Russian meddling, especially with the targeting of African Americans on social media. Trolls were deployed to exploit racial divisions in the country and many used stock photos of Black people in order to impersonate them. Mitchell warned the community to be on guard ahead of the upcoming 2020 presidential election cycle.
"Black women were the canaries in the coal mine. We were the one the testing ground happened on," she said. "Here we are on the other side of it, getting ready to go into 2020, and I'm getting heat for even bringing it up."