Social distancing may help limit the spread of COVID-19 but in some countries like Nigeria, social distancing in can cause another huge problem. Social distancing  in the low-income, neglected, neighborhoods of Nigeria can cause infestation and accelerate the spread of another deadly disease; The Lassa Virus.
Until this day, two things are clear – the most prevalent reservoirs of Lassa virus continue to thrive in Nigeria and the national government seems either unable or unwilling to stem the tide of the rodent infestation, particularly in its urban centers. This is particularly bad news for the political and commercial centers in Nigeria, chiefly Abuja and Lagos, which as of the start of April has been on lockdown due to the COVID-19 pandemic.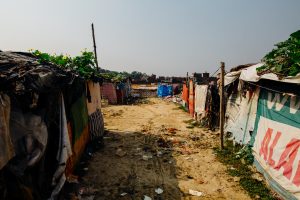 Besides the high population in both cities, these urban centers are cramped. In Lagos, "most Lagosians live packed together in slums," and even in Abuja, which generally considered to be cleaner there are still, "millions packed into informal settlements outside the monumental core."
First diagnosed in 1969, Lassa fever is a hemorrhagic disease, similar to Ebola symptomatically. Lassa is an arenavirus, spread primarily through food and living environments that are contaminated by feces or urine of the multimammate rodent. Lassa fever is also spread via human-to-human contact, through the exchange of bodily fluids, however this tends to occur mostly in a healthcare setting from contaminated hospital equipment. It is understood by many virologists and epidemiologists that Lassa fever, because of few options for effective treatment, is best contained by controlling the local rodent population.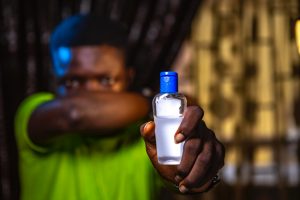 In 1975 a study was conducted in Nigeria designed to isolate the Lassa virus from the nation's rodent population. Two results from this particular study are still relevant today. During two multiple month periods in 1972 and 1973, during what is considered the dry seasons in Nigeria (between November and May) animals were collected in the Benue-Plateau and North-Eastern states in the West African nation. The study resulted in the discovery of eight different Lassa virus strains and that the "Lassa virus infects rodents in Nigeria and…these infections can occur during periods when there are no outbreaks in humans." Therefore, a continuous reservoir for the disease, through a diversity of strains, is repeatedly created and spread so long as the population of rodents continues to grow.
While keeping these two large urban centers locked down may help curb the spread of COVID-19, this measure may have the residual and unintentional consequence of creating more Lassa fever cases in a nation which has already seen the number of cases of the deadly virus nearly quadruplicate from the number of confirmed cases of the 2019 epidemic. So far, though Nigerian President Muhammadu Buhari has not exactly downplayed the already record-breaking Lassa fever outbreak currently underway, by some accounts the direction out of Abuja seems to be more geared towards combating the spread of COVID-19.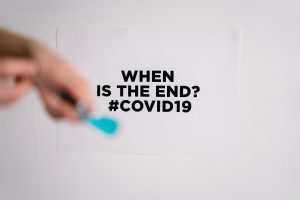 One indication of this heightened emphasis towards the coronavirus, came by way of the Nigreian President ordering a recall of all recently retired Nigerian Centers of Disease Control (NCDC) personnel and the return of all NCDC staff currently on international assignment. In the words of President Buhari, this is an attempt "to beef up our manpower as we respond to the pandemic."
There are a few factors that may make this shift towards dealing with COVID-19 a bit curious. Currently, there are fewer coronavirus cases in Nigeria than cases of Lassa fever, with considerably fewer deaths as a result of the global pandemic. Also, the current Lassa fever epidemic has been presumably gaining traction since January, with a stunning 900 plus cases last month alone, which dwarfs the number of confirmed cases of the virus for all of last year. Furthermore, the overall mortality rates between Lassa fever, which the World Health Organization (WHO) ranges from 1% to 15%, far outshines what seems to be a more consistent 2% lethality level for COVID-19. Additionally, there have been periods where the mortality rates for Lassa fever surpassed 15%, such as in the first quarter of 2019 when death rates were 23%.
The Nigerian government has taken some measures to specifically address the recent Lassa fever outbreak. They have established five labs specifically to test for Lassa fever, including the Federal Medical Centre in Owo, Ondo state of Nigeria. The NCDC has also activated the Emergency Operations Center (EOC), a multi-disciplinary, multi-partner technology team.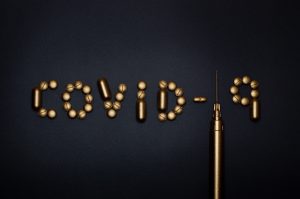 In February the WHO assessed that Nigeria, "has developed the capacity for managing Lassa fever," and the present overall risk for further spread was, "considered moderate at the national level." As evidenced by March's Lassa fever numbers, earlier assessments of the risk of widespread infection may be more severe than previously estimated. These daunting numbers may be compounded by restricting people to their homes, where they are more likely to have interactions with the infection-laden rodents.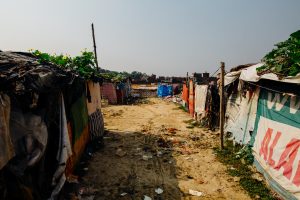 A study conducted in the Bo district in Sierra Leone, published in 2017, entitled At Home With Mastomys and Rattus, notes, "housing characteristics and domestic organization affect rodent density in and around households and villages, and are likely to be a risk factor for Lassa fever in humans where the reservoir exists." Like Nigeria, Sierra Leone also struggles with curtailing the multimammate rodent population. This particular study found that 57% of the rats that were trapped were classified as M. natalensis, and the majority of the respondents to surveys conducted during the study – upwards of 92.4% – reported seeing rodents in their homes.
Yet another study published in 2018 highlighted that Lassa fever was the "most reported viral zoonotic disease in Nigeria" and that "arena virus occurrence is probably the most widely distributed geographically and in extent of host taxa than is currently realized."
Further credence was added to these findings by a more recent study published in the New England Journal of Medicine, that included world renowned medical scientist Dr. Christian Happi, which established while human-to-human transmission of Lassa fever does occur, through the exchange of bodily fluids, the overwhelming majority of Lassa fever cases are the result of an "ongoing cross-species transmission from local rodent populations."
A four-year study, conducted in three villages in Upper Guinea, in 2018 designed to test the effectiveness of rodenticides as a means of controlling Lassa fever cases revealed that in addition to M. natalensis, two other household rodents – the multimammate mouse and the African wood mouse – also acted as reservoirs for the virus. All of these rodent types are endemic throughout several West African countries, including Nigeria.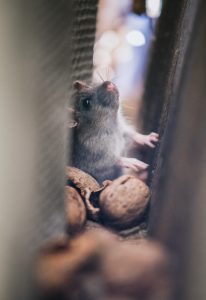 The study concluded that chemical treatment with rodenticides, coupled with rodent-proof food storage and improved housing quality, "provides an effective tool to control local rodent populations."
Much of the explosion in the population of rodents in Nigeria was attributed to the inadequate sanitation methods and poor environmental hygiene in many cities and villages throughout the West African nation.
A 2017 report in Punch Magazine noted, "urban and rural areas in Nigeria suffer many conditions that promote the multiplication of the rodent population." The Lagos state of Nigeria alone generates an estimated 13,000 tons of waste per day. Throughout the nation open dumping and drainage systems are the norm rather than the exception. Garbage is dumped alongside roads and outside homes with impunity.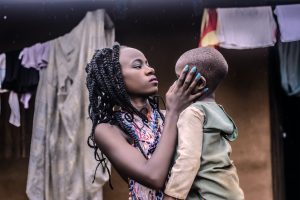 Citizens are well aware that the sanitary condition of many urban and rural areas is the likely cause for the increasing amount of vermin around their homes and many are left to deal with the problem on their own. This is shown in the year by year increases in the sale of rat poisons. Therefore, confining citizens to their homes, should conditions remain the same, in order to curb the spread of COVID-19, may well exacerbate the spread of the far more deadlier Lassa fever.
By Vincent Amoroso