Los Angeles authorites confirmed Tuesday that a man has been charged with murder in the case of 9-year-old Trinity Love Jones.
Emiel Lamar Hunt, 38, was charged Tuesday with one count of murder. The Los Angeles Sheriff's Department said that Hunt was the boyfriend of Jones' mother, Taquesta Graham . Hunt was found by investigators on Saturday morning sleeping in his car in a parking lot near San Diego International Airport and he was arrested without incident. The office also stated that "information regarding the second person of interest is being withheld pending further investigation."
Jones' death was determined to be a homicide but not specified. The coroner said that there were no obvious signs of trauma.
Hunt was booked at the Norwalk Sheriff's Station on Monday afternoon and bail was set at $2 million. He is accused of killing the girl on or around March 1. Her body was discovered by LA maintenance workers on March 5 in a duffel bag and she was identified Monday. One of the workers, who requested not to be identified, spoke of finding her remains to KTLA.
"We seen the little girl's head, but at that point, we thought it was a little boy because you couldn't really see, like, everything," he said. "She was covered up with grass, like the bush was kind of covering her hair, and then she was wrapped up in a blanket, and she was stuffed in a duffel bag."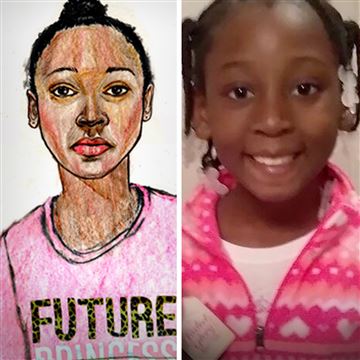 Hunt's arraignment has been postponed until April 16 and investigators also want to speak with Graham to determine if she was involved. Graham is a registered sex offender, having been convicted in 2009 of enticing a minor female for prostitution and Hunt has a prior conviction for child abuse.