"The Negro will have to build his own industry, art, sciences, literature, and culture before the world will stop to consider him." Marcus Garvey

It is time that Africa take her rightful place as pioneers in Science and Technology. Before 2019 it was impossible for you to purchase a phone made entirely in Africa. Apple is from the United States, Samsung are from South Korea, ZTE and many more are manufactured in China. Before October 2019, it was virtually impossible to purchase a African Made Smartphone… Until now.


Rwandan President Paul Kagame and African Billionaire Ashish J. Thakkar have teamed up to launch Mara Phones, an African Smartphone Manufacturing Company. Rwandan President Paul Kagame and the country celebrated the launching of Mara Phones Manufacuring Factory on October 7th, 2019. 'We realized a few years ago that to create positive social impact on our continent and in emerging markets we need to have high quality and affordable smartphones. That's when we came up with Mara Phones," said owner Ashish J. Thakkar. Mara Phones manufacturing factory has the capacity to manufacture 2 million phones a year.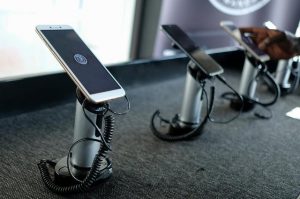 Mara Phones has started with two models The Mara X and Mara Z. Both phones retail for less than $200, has a long lasting battery, Android OS, and 13MB Camera. African owned, Mara Phones, is competing against outside competitors such as Tecno and Samsung models whose phones are sold at $40-$70 per device. Although the price point is significantly higher than their competitors, Mara Group has partnered with local banks to provide affordable financing options where customers can pay for the phone over a two-year period. 
Mara X or Mara Z are currently available for purchase in Rwanda and South Africa.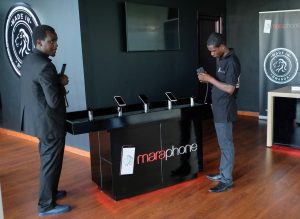 People all over the continent and diaspora are raving about the Mara X and Mara Z.
The Youtube comments on this amazing innovation is very positive.
Check out a few Youtube Reviews and Comments:
"This is so huge. U guys dont stop, just keep innovate and come out with more cool stuff. Africa stand up its our time. ✌🏿"
" I am really proud of rwanda as a moroccan i will buy this Phone when its available in morocco, Go on rwanda, Congratulations"
"Made in Rwanda . Proud to have the first ever smarphone plant in Africa. Rwanda all the way up"
"Congratulations Rwanda I live in the USA and I am proud of my home continent Africa ✊🏾"
Wouldn't it be awesome if we could purchase Made-In-Africa phones in America?
If you would be interested in purchasing a Black Owned Phone,
Drop a comment below!
Sources:
Mara Phones, Mara X and Z, High Quality, Affordable Android Smartphones from Africa. (n.d.). Retrieved from https://maraphones.com/.
Nsehe, M. (2019, October 12). Ashish J. Thakkar Launches Smartphone Factory In Rwanda. Retrieved from https://www.forbes.com/sites/mfonobongnsehe/2019/10/07/tycoon-ashish-j-thakkar-launches-smartphone-factory-in-rwanda/#76ae45bd481a.
Monks, K. (2019, October 8). Rwanda opens 'first entirely homemade' smartphone factory in Africa. Retrieved from https://www.cnn.com/2019/10/08/africa/rwanda-smartphone-factory/index.html.