Political Unrest Means No School in Haiti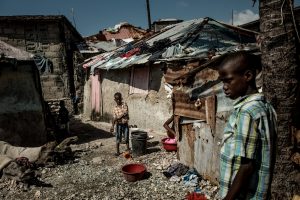 The beautiful, bright, and talented children of Haiti have been denied an education for over 2 months because of the relentless political and economic crisis in Haiti. Schools are closed because there has been an upsurge of violent demonstrations all over the country. Teachers haven't been paid but many of the staff were still willing to teach and came to school everyday. Until violent threats from ignorant gangs from areas such as Croix Des Bouquets. According to teachers such as, Melissa Young, they have tried repeatedly to keep their school, Imagine Missions, open.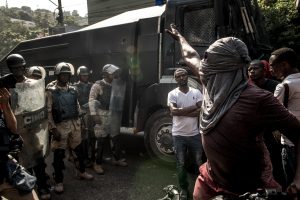 Melissa who resides and teaches in Haiti, had this to say about the crisis;
"We considered having the kids come in plain clothes instead of their uniforms but 2 Sat. ago gang members from Croix des Bouquet came to our area and threatened schools. They made it clear that if they hear we are functioning during "Haiti Lockdown" harm will come our way. We do not want to put our students, parents or teachers in harms way. We also don't want to be on the gangs radar and bring trouble to our village. So at this time school is closed till order is restored."
Over 480 students and 32 Teachers and staff cannot attend school. Rumor has it that schools won't be open until January!
This is unacceptable and we must do something about it.
That's why NuOrigins Magazine is raising funds Imagine Missions, a school and orphanage in Haiti that has been doing mission work in the country for over 10 years, to help open back up the school for the children
We are looking to raise $3,000 for student scholarships, solar generators, books, and food.
Help us help Haiti by donating a small gift of $10-20. However no gift is too small.
We can't save a whole country by ourselves but collectively little donations can add up and empower the youth to implement positive change in their community.
Donate at the link below.
http://bit.ly/helphaitischools
By Shantel Nubia
Editorial Assistant
Sources:
Mellany P | on October 11, 2019. (n.d.). Haiti – A Country In Crisis: New York Carib News. Retrieved from https://www.nycaribnews.com/articles/haiti-a-country-in-crisis-2/.
Semple, K., & Kohut, M. (2019, October 20). 'There Is No Hope': Crisis Pushes Haiti to Brink of Collapse. Retrieved from https://www.nytimes.com/2019/10/20/world/americas/Haiti-crisis-violence.html.