D Smoke: What's Next
For The Rhythm + Flow
Prodigy
Netflix Rhythm + Flow's new winner D Smoke is a like a rose that grew from the concrete. Last week, D Smoke earned the title of Champion for Netflix's first –ever music competition series. D Smoke beat out the other top three contestants; Flawless Real Talk, Troyman, and Londynn B.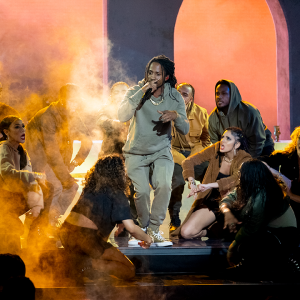 D Smoke won the hearts of millions of viewers on the Netflix finale. The last performance of his conscious track "The Last Supper", was the finishing touch that earned him the title of champion and a grand prize of $250,000 with no strings attached. D Smoke, champion of Rhythm + Flow, won over millions of fans this month using not only his lyrics but his truth, intelligence, impeccable talent, and knowledge of self.
Here are 7 new developments D Smoke has cooking up for his new fans:
1) Give Back To His Community:
The reason why the people love D Smoke so much is because he is authentically in touch with his roots, he hasn't forgotten where he comes from. D Smoke revealed in his Newsweek Interview that he plans to invest his $250,000 winnings and use some to distribute  scholarships to young people in his Inglewood community. He stated he would also be using the money to invest in his craft and buying a home. 
"Before I was a teacher I was doing mentoring and goal-setting… with high school students… I'll continue to help provide them with the spaces and resources to really help them move forward in their lives."
D Smoke shows impeccable wisdom, intelligence, and discipline. How many rappers  do you know, would give away money for scholarships with their first check in the game? I'll wait…
2) D SMOKE Dropped a EP!
Dropping a EP, one day after the competition?!
Talk about not gaining momentum. 
D Smoke dropped his first EP called INGLEWOOD HIGH a day after winning the competition. "Inglewood High is a project that allowed me to tap into myself and some common experiences of other people from my city… It starts off with that warm pride of the city and I tap into a different kind of turned-up energy before ending with something inspirational."
The EP is available for streaming on all platforms. The EP has 7 tracks and can be streamed on popular platforms such as Spotify, Apple Music, and Sound Cloud.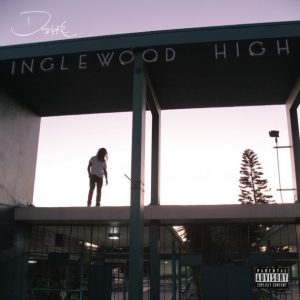 3) BE ON THE LOOK OUT FOR 3 NEW VIDEOS:
Smoke has shot 3 music videos since returning home from the competition. Dang it hasn't even been a month since the competition. D Smoke is hungry and ready to take some plates!
4) New Mixtape Alert!
Who want Smoke?
D Smoke is working on a 15 Tracked Mixtape following the release of his readily available INGLEWOOH HIGH EP
5) D SMOKE IS INTERESTED IN COLLABORATING WITH POWERFUL WOMEN IN THE MUSIC INDUSTRY
"I often think about powerful women in music, I'd love to work with. I'd love to work with Janelle Monae, Ari Lennox, H.E.R… Me and Cardi suppose to do work too. There's a lot of things I look forward to doing an people I look forward to connecting with musically."
Did you hear that ladies, D Smoke is ready for yall to represent on his new wave of hip hop greatness. I'd get on board before it's too late.
6) SMOKE IS NOT LOOKING TO BE TRAPPED BY ANY RECORD DEAL
When asked by Newsweek if he was hoping to stay independent or looking for a deal, Smoke let it be known he was going to be the captain of his own ship. "I'm gonna retain ownership of my creative property. Any deals that I do will be partnerships that reflect that. My team and I are structured to withstand all new opportunities that are coming." Said like a True King. 
7) Catch D Smoke On "Rhythm + Flow The Reunion"
Recently, on Instagram Londynn-B  posted that The Reunion is episode is going down.  Tune in to NuOrigins Magazine for updates on all participants especially the Top 4; D Smoke, Londynn B, Flawless Real Talk, Troyman.
Can't Get Enough Of D Smoke's Energy?
Check Out More Music And Interviews Of D Smoke Below:
SOUNDCLOUD:
INTERVIEW ON 92.3:
SWAY'S UNIVERSE:
By
Shantel Nubia
Sources:
Williams, J. (2019, October 24). 'Rhythm' Flow' winner reveals first EP hours after winning Netflix rap competition. Retrieved from https://www.newsweek.com/rhythm-flow-netflix-d-smoke-1467474.
Williams, J. (2019, October 30). 'Rhythm Flow' winner D Smoke talks Kendrick Lamar comparisons, new music and life after Netflix. Retrieved from https://www.newsweek.com/rhythm-flow-d-smoke-winner-netflix-1468552.
Person, D. S., & ProfilePage, D. S. (n.d.). Instagram post by Supa Good • Oct 23, 2019 at 5:43pm UTC. Retrieved October 31, 2019, from https://www.instagram.com/tv/B3-C6cpg8k3/?utm_source=ig_embed.