FLAVOR FLAVVVVV!
Another day, and another baby is news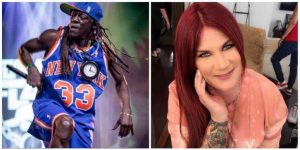 It has been confirmed by Paternity Court that Flavor Flav had his 8th child with Caucasian woman, Kate Gammell. The founding member of the rap group Public Enemy is now the father of 8 children and a grandchild. Flavor whose real name is William Jonathan Drayton, Jr. born in Roosevelt, New York on March 16, 1959.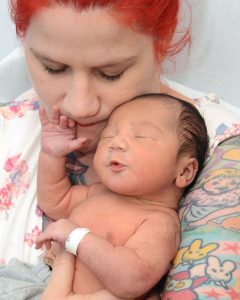 A paternity test confirmed that the 60-year-old rapper did indeed has a two year old baby boy with a white woman. So much for staying away from your "Public Enemy #1". Rumor has it that Flavor Flav denied that he is the father of the two-months-old, Jordan, and that he cut ties with the baby mama before conception could occur.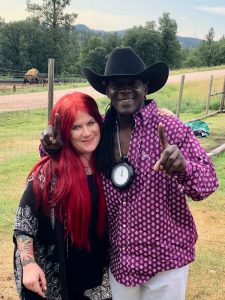 The Blast news reported, toddler's name is Jordan Drayton Jr, and while the mother's name is Kate Gammell. Ms. Gammell just took her case to the court asking that a paternity test be taken. And now science has proven, he is indeed the father. Reports tell us that Ms. Gammell was part of his management team and his personal assistant. She claims that it was during this time that they had a sexual relationship and got pregnant. She also claimed that Flavor Flav fired her upon telling told him she was pregnant. According to The Shade Room, the baby mama is requesting child support and also an additional $50k she said Flavor Flav owes her but never received. 
Contributor: Souleymane Ba
Editor: Shantel Nubia
Sources :
TSR Exclusive Details: Flavor Flav's Baby Momma Seeking $50K She Allegedly Loaned Him On Top Of Child Support Payments. (2019, October 28). Retrieved from https://theshaderoom.com/tsr-exclusive-details-flavor-flavs-baby-momma-seeking-50k-she-allegedly-loaned-him-on-top-of-child-support-payments/
Walters, M. (2019, October 11). Flavor Flav Named In Paternity Suit By Woman Who Says He Is The Father Of Her 2-Month Old Son. Retrieved from https://theblast.com/c/flavor-flava-flav-growing-up-hip-hop-paternity-suit-baby-mama-baby-boy