By Farida Farouk
Unless you've been living off the grid, you've probably heard and read all the buzz surrounding the Year of Return occurring in Ghana, West Africa and the rest of the continent.
More specifically, according to the United Nations (https://www.un.org/africarenewal/magazine/december-2018-march-2019/2019-year-return-african-diaspora), in September 2018, Ghana's current president Nana Akufo-Addo deemed 2019 the Year of Return. The aim of the president was to urge members of the diaspora to forge bonds with their kin and consider investing in businesses.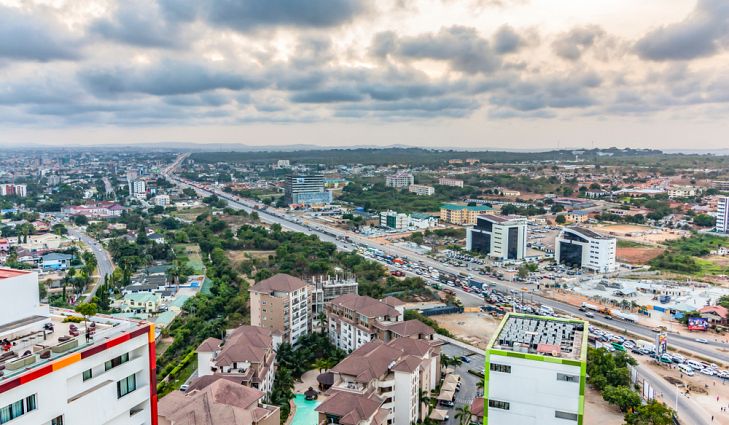 The Year of Return (https://www.yearofreturn.com/) is "a major landmark spiritual and birth-right journey inviting the Global African family, home and abroad, to mark 400 years of the arrival of the first enslaved Africans in Jamestown, Virginia. The arrival of enslaved Africans marked a sordid and sad period, when our kith and kin were forcefully taken away from Africa into years of deprivation, humiliation and torture. While August 2019 marks 400 years since enslaved Africans arrived in the United States, "The Year of Return, Ghana 2019" celebrates the cumulative resilience of all the victims of the Trans Atlantic Slave Trade who were scattered and displaced through the world in North America, South America, the Caribbean, Europe and Asia." [sic]
Nonetheless, the wretchedness of chattel slavery hasn't deterred Africans or African Americans to shun Africa.
Some are stepping it up a notch and planning to leave the western world all together and relocate to the motherland. As we all know, moving requires a major shift in one's life and one of these changes is entering the fold of a career totally unique to their background or expertise.
Entrepreneurship is a path that many are pursuing. In Ghana alone, it is stated by Face2face Africa that 46.4% of businesses are owned by women (https://face2faceafrica.com/article/ghana-producing-more-female-entrepreneurs-than-any-other-country)
If you're one of the gutsy ones ready to take a plunge into the unknown, keep reading to learn about four business ventures you can delve into to not only survive but thrive.
Rest stops
This idea was formed by Empress Shah who has a YouTube channel named Eat Love Migrate. During a trip to Kumasi, Ghana from Tamale, ES had the unfortunate experience of using a badly designed restroom in a rest stop. ES didn't lament when she stepped in a puddle of urine, instead she saw it as a gateway to a new business idea.
Restrooms in Ghana and beyond can rake in buku bucks because occupants are charged each time they need to use a lavatory.
A clean restaurant featuring tasty treats can entice even more customers which translates into more money for the owner(s)!
Bed and Breakfasts/guesthouses
Many only think of Accra when Ghana is mentioned however with 16 regions, Ghana has plenty of unchartered territory.
With the influx of visitors and re-settlers, bed and breakfasts and guesthouses which are the equivalent of motels are a sure bet to earn a great living.
Visitors with no roots planted yet will always need a roof over their heads. Another surefire way to increase the odds of building a lucrative business is the addition of amenities such as Wi-Fi, laundry, meals and tourists packages available to guests.
Cleaning crews
It is no surprise that many African countries have unresolved challenges with sanitation. In Ghana, guttahs or open garbage disposals (sometimes filled with sewage) are not only an eye-sore, they often are the cause of the spread of diseases such as cholera and malaria (https://www.reuters.com/article/us-ghana-environment-water-health/accra-residents-hope-for-healthier-life-with-new-sewage-plant-idUSKBN17F207)
Organizing crews in Ghana that are paid to pick trash is another way to earn cash.
This idea was accomplished in 2015 when Afroz Shah, a lawyer by trade began the arduous task of cleaning 9000 tons of trash from Versova beach in Mumbai, India. (https://www.youtube.com/watch?v=rPwY3epMWkk).
Starting off with his neighbor 84-year-old Harbansh Mathur, Shah started with one beach which spread to other beaches and numerous volunteers.
This idea can be adapted in Ghana and help ease the unemployment rate, killing two birds with one stone.
Currently out of the 44 garbage plants, only two are being used. Why not be the one to run your own plant?
Farming
Agriculture business or Agribusiness is also a budding field in Africa.
If you're thinking just produce such as fruit and vegetables, think again.
Poultry and animal farming, timber, rubber and kenaf – which is used to make fiber are other materials to consider.
Now that you've read all of these awesome ideas, are you ready to book your next flight to the wonderful continent of Africa?