Globally Influential Stylist & Her Famed Salon Saluted on 9/28
By Maitefa Angaza
Nina Simone, Stevie Wonder, Toni Morrison, Lenny Kravitz, Oprah Winfrey, Roberta Flack, Angela Davis, Angela Bassett, Meshell Ndegeocello, Iman, Terrie McMillan, Solange Knowles and Teyonah Parris are among the cultural icons and rising stars who entrusted Anu Prestonia and her Khamit Kinks salon with the polished presentation of their public images. Known around the world as a Natural Black Hair-styling pioneer, she retired earlier this year, closing her salon, which was based in Brooklyn, Manhattan and Atlanta over the course of four decades.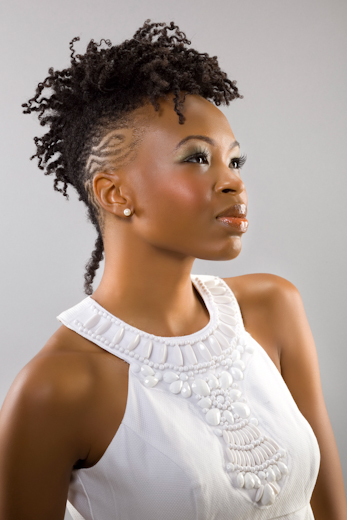 On September 28th from 6-10pm Honoring Anu Prestonia and Khamit Kinks: Celebrating 40 Years of Natural Beauty, will be presented at the Assembly Hall at the Riverside Church, 490 Riverside Drive, near 120thSt. in Manhattan. It will be a joyous, semi-formal tribute with entertainment, dancing, remembrances, food and wine. Hosting is author and life-stylist Harriette Cole. Performing and contributing will be: celebrity vocal coach Ankh Ra Amenhetep; Carol's Daughter founder Lisa Price, Cornrowsauthor Nana Camille Yarbrough, natural hair pioneer Ademola Mandella; poet Gha'il Rhodes Benjamin; Balance Dance Theatre; drummer M'ten Halsey and dancer Maati Kheprimeni Angaza. And DJ Des One will electrify the dance floor! Tickets are $100 and tax-deductible to the full extent of the law.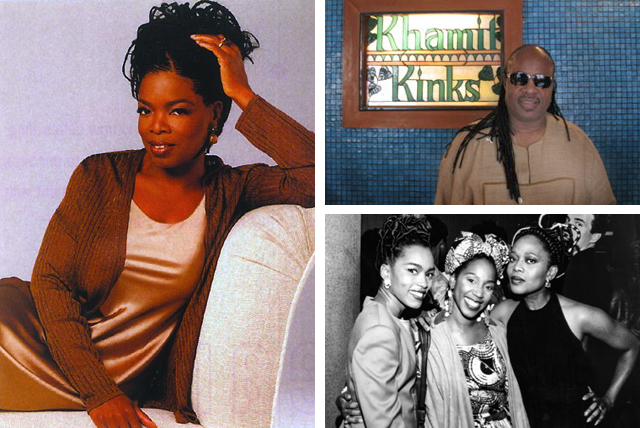 Retiring after 40 years in the industry, Anu has many milestones to celebrate. She started doing hair to help pay her tuition at Howard University. Soon after she was so in demand that she'd be flown out to distant locations to work her magic. In 1989 Anu was hired as a hairstylist for an Essencemagazine article, which led to her work later being featured on its cover and many times inside. She fondly remembers working as a stylist on Spike Lee's Crooklyn. In 1997 Anu moved Khamit Kinks from her Bedford Stuyvesant brownstone to a street-level salon in TriBeCa and business quickly escalated. Khamit Kinks was featured again in the New York Times, invited twice to appear on The View, was part of a popular episode of Queer Eye for the Straight Guy, and was featured on B. Smith with Style. in 2012, Anu coproduced the documentary In Our Heads About Our Hairfeaturing Melba Tolliver, Farah Jasmine Griffin, Asha Bandele and others.
Anu has shared her expertise with hundreds of teens and young women, some who followed her example, using their skills to pay tuition. The salon did makeovers for job seekers and Anu presented self-esteem and self-care workshops for girls, along with other public services. And while celebrity clients were an exciting honor, most rewarding were her loyal customers over decades and the letters from women around the world who saw themselves as beautiful because of the images of her work and the impact of her words. It's fitting that the public will gather to honor this legacy and salute Black Beauty at a time when affirmation and reformation are essential. For information, tickets, etc., visit www.HonoringAnuAndKhamitKinks.com.