Tanitoluwa Adewumi, a Nigerian refugee, won the New York state chess champion.
The New York Times reported that the 8-year-old placed first in the New York State Scholastic Championships tournament for kindergarten through third grade and went undefeated at the state tournament last week. He bested other children who have been sent to private schools and have access to tutors. Tani, as he is called, has only been playing chess for only a little more than a year and now has seven trophies.
"I want to be the youngest grandmaster," he said.
Tani and his family fled northern Nigeria in 2017 as they feared attacks by Boko Haram terrorists on Christians. They identify as such.
"I don't want to lose any loved ones," his father, Kayode Adewumi said.
The family, which includes Tani's mother and brother, moved to New York. A pastor helped them move into a shelter and a part time chess teacher taught Tani how to play at the school he attends, P.S. 116. Tani convinced his mother, Oluwatoyin Adewumi, to let him join the chess club.
"He is interested in the chess program, which he will like to be participating in," Oluwatoyin said.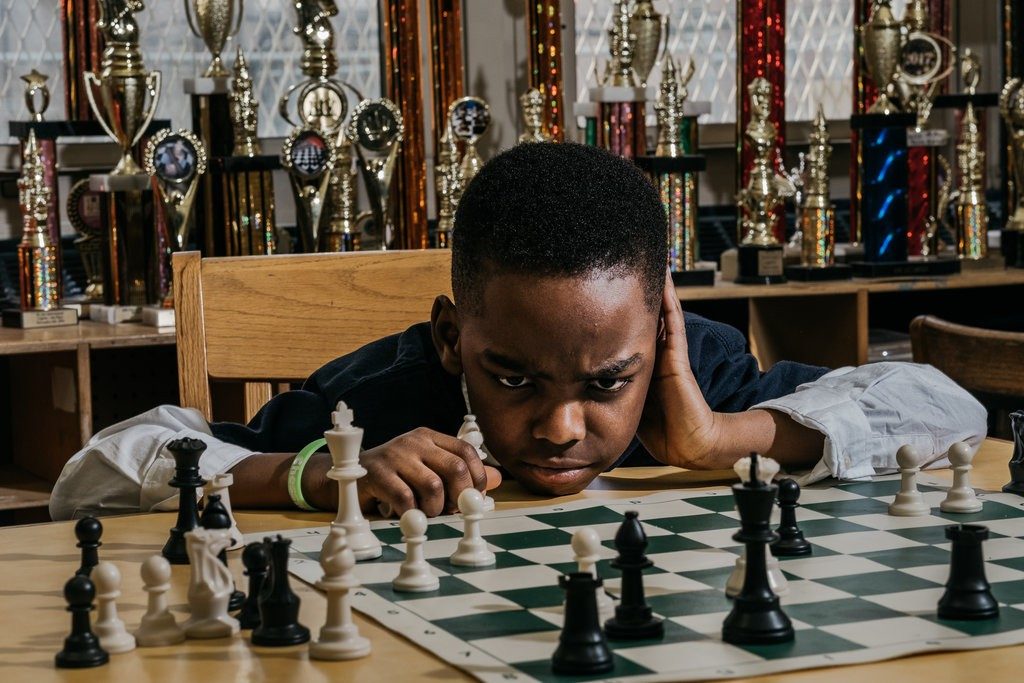 Tani began with the lowest rating of 105 in the club but has now moved up to 1587. By comparison, the Magnus Carlsen, the world's player has a standing of 2845. Russell Makofsky, who oversees the P.S. 116 chess program, waived the fees for him to become a member.
"One year to get to this level, to climb a mountain and be the best of the best, without family resources," he said. "I've never seen it."
P.S. 116 held a pep rally to celebrate Tani's win. Jane Hsu, the principal of the school gave credit to Tani's family for encouraging him and not allowing their circumstances to determine his potential in life.
"It's an inspiring example of how life's challenges do not define a person," Hsu said.
Tani is preparing for the elementary national championship in May.
"He is so driven," Shawn Martinez, his school teacher, said. "He does 10 times more chess puzzles than the average kid. He just wants to be better."
There is a GoFundMe account to help Tani and his family. Click here.