Indulge yourself this holiday season with eye-catching fashion statement pieces that have the look and feel of fur without the guilt.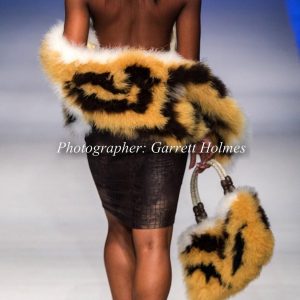 Designer Angelique Terrelonge has created a collection of luxury handbags and accessories made from feathers as an alternative to fine furs. Angelique's glamorous collection of fashion pieces range from handbags, and earrings to shoe clips to infinity scarves and legwarmers, all for a fraction of the price of real fur. Her signature 'Hand-woven animal prints' in 'Lynx', 'Tiger', 'Cheetah' and 'Zebra' are a "must-see, must-have".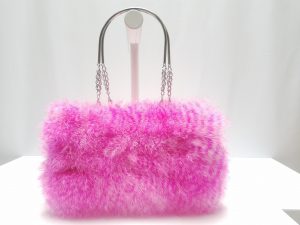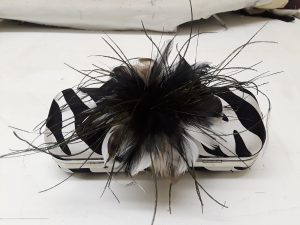 Angelique studied fashion design and fur design at the Fashion Institute of Technology in New York City. There she learned the skill of designing and techniques of working with furs. Today she uses some of those same techniques to construct her feather designs.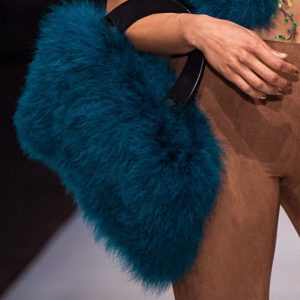 Angelique has been quoted saying "Feathers are a bi-product of things we would eat," she says. "If you don't have anything against having a turkey on Thanksgiving or having a piece of BBQ chicken, then you shouldn't have an issue with this. It's like eating the egg and doing something wonderful with eggshells. So that's how I see it." And she loves the fact that feathers are also a sustainable product, and we can enjoy luxury fashion responsibly.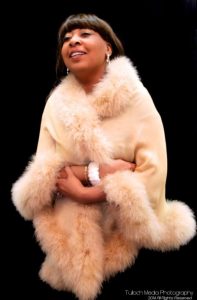 Although the designer is totally obsessed with creating beautiful apparel and accessories using feathers, Angelique's equally passionate about empowering women through fashion. Ms. Terrelonge has taught Fashion Design to incarcerated women for four years and now teaches fashion design at a non-profit organization for low-income and immigrant women in Harlem New York.
You can check out Angelique Terrelonge's signature black label designs at www.angeliqueterrelonge.com , and  her moderate priced curated collection 'Fashionista Feathers by Angelique' at www.fashionistafeathers.com . Check out more of her work on Instagram at @angeliqueterrelonge.
Written By
Fashion Director: Aten Ra Style
*Photo credits: Garrett Holmes & James Eagles