Breaking News
African American Senator Kamala Harris has just announced that she is dropping out of the Presidential 2020 Race! This comes to a shock for her supporters and opposition alike. She told reporters she is not a Billionaire and can't finance her campaign. Could it be a she is a victim of economics and racism? Was she not supported because plain and simply rich powerful white men don't believe that a intelligent Black Woman can lead the United States. Or could it be a lack of her confidence that caused her to drop out? Well, Harris totally lost her opportunity to bring in the big bucks. She cancelled her high-profile New York fundraiser at Paul Weiss Law Firm set to take place on Tuesday.  The fundraiser tickets started at $500 and surged to the max $2,800 per ticket. The fundraiser was suppose to attended by big corporate ballers such as Marc Larsy, Matt Pincus, and Ray McGuire. However, she announced today that she is suspending her campaign and cancelled the fundraising event. I guess not all money is good money?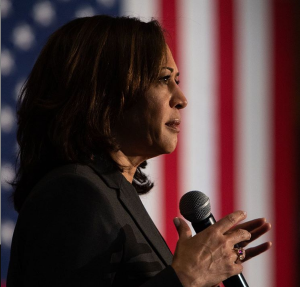 But, why did Senator Harris give up her seat in the Presidential Race? 
Well there has been rumors that her popularity in the polls has been dropping for months and that her campaign is underfunded, unorganized, and chaotic. The Washington Post and The New York Times published stories last week depicting disorganization in the Harris campaign. The New York Times reported that  Maya Harris, Harris' sister, and Juan Rodriguez, her campaign manager, were getting most of the blame according to campaign aides. 
On Instagram Senator Harris had a message to her supporters "with deep regret- but also with deep gratitiude- that I am suspending my campaign today." She also tweeted "Although I am no longer running for president, I will do everything in my power to defeat Donald Trump."
What's next for Senator Harris?
Will she run again in 2024?
How do you feel about Senator Harris leaving the Presidential Race?
Do you think she was a great candidate for President of the United States?
Share your opinion and comment below
or share this story for those who don't know!
Written by Shantel Nubia
Sources:
CNBC. (2019, December 3). Kamala Harris cancels big-money fundraiser at New York law firm amid reports of campaign turmoil. Retrieved from https://www.cnbc.com/2019/12/03/kamala-harris-cancels-new-york-fundraiser-as-2020-campaign-in-turmoil.html