The term Modern Slavery or Human Trafficking, are both terms used to refer to forced sex trafficking and labor. The traumatic 500+ years of enslavement of African people haunts the minds of over a billion Africans world wide. But now in the year 2020, Slavery has taken a new name called "Human Trafficking" and the real life nightmare of living enslaved is a reality for the vulnerable brothers and sisters in Nigeria. One particular slave route in Nigeria stretches to Libya to Italy and spreads throughout Europe.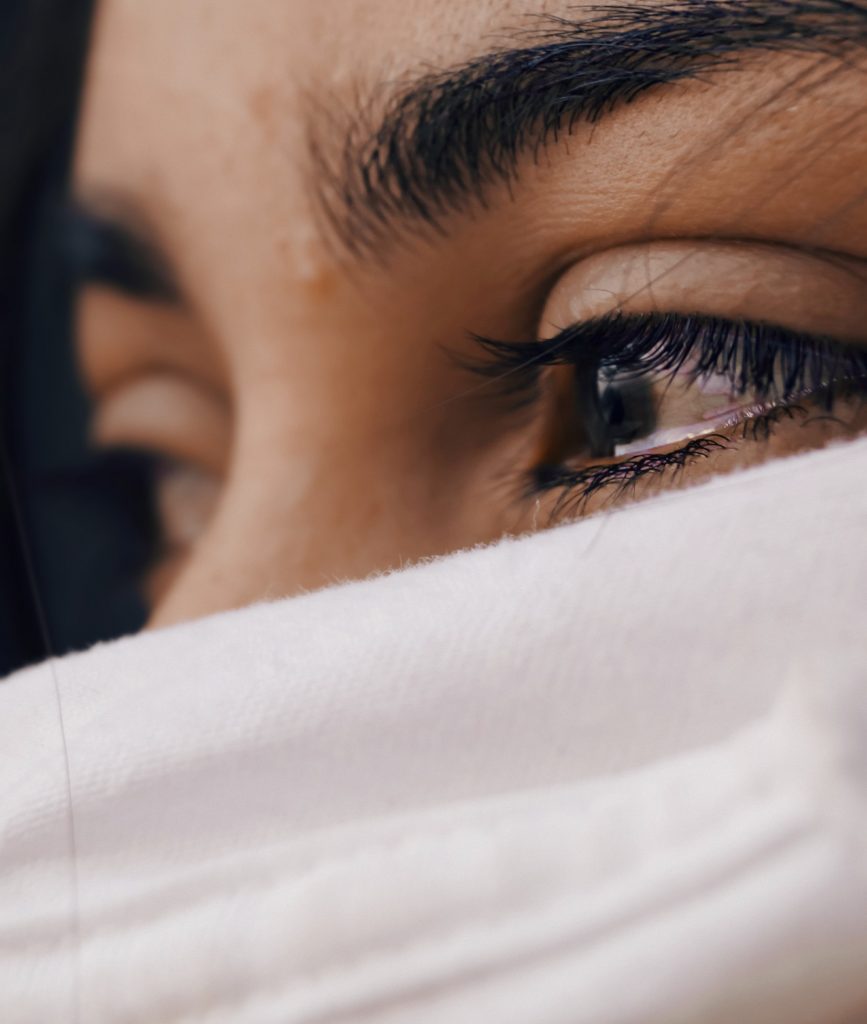 Despite being the third largest criminal activity in the world, the illicit trafficking of people for forced labor and prostitution, which grosses approximately $150 billion annually, is an enterprise not well understood. Even the victims of the traffickers' infamy, outside of their own personally horrific experiences, may have only a cursory sense of the large organizational elements that transported them from their homelands to nations and into professions far removed from their original expectations. 
That is because the different criminal elements that compose this insidious industry, who operate using perverse and primitive levels of barbarism and brutality, perpetrate their offenses using a complex web of networks, organizations, and partnerships that make detection and enforcement difficult endeavors.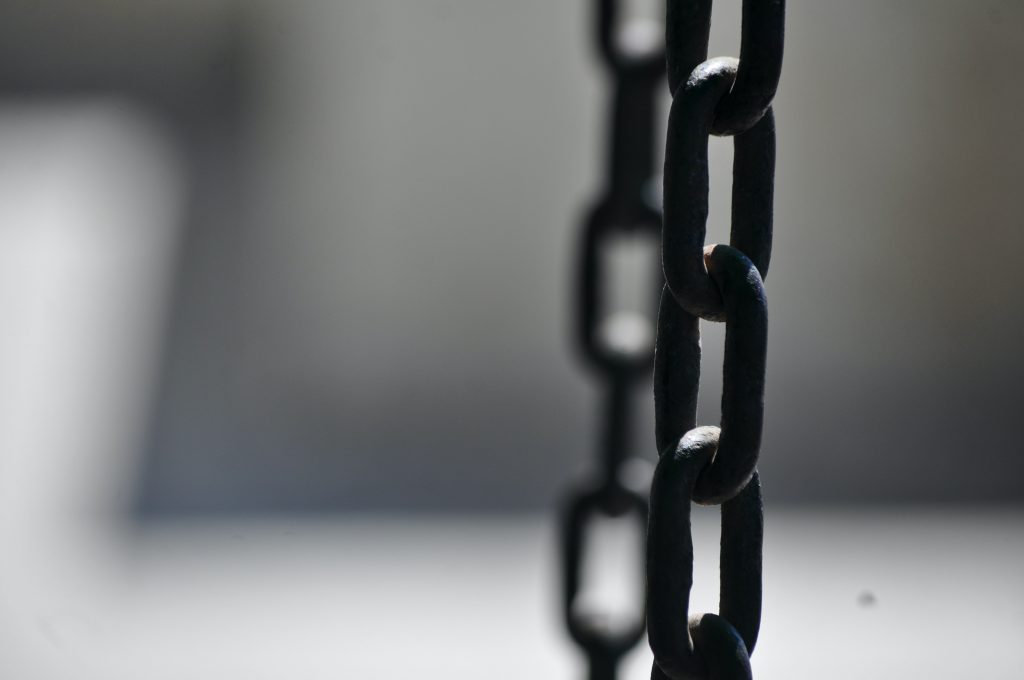 Beneath the maniacal surface of human trafficking is a sophisticated and mysterious collection of traffickers, financiers, enforcers, recruiters, middlemen, and other minor and larger players who, at times seem disjointed, form well-organized routes to clandestinely transport people across a number of national borders. "Human traffickers," read one Council on Foreign Relations article in June 2019, "use migration routes to deceive people into fraudulent travel arrangements and job opportunities."
It is a combination of intricacy and deception that makes any framework of anti-trafficking laws difficult to implement. Like international terrorism, the removal of one tentacle only spawns several more, for as with terrorism, it is the overall machine that drives the act which is what lies at the heart of the beast, As the Catholic Sisters of the Hilton Foundation recently described this brutal business, "Trafficking intersects with the extreme and abusive drive for money, sex, and power," and they added, " the most common factor is poverty."
No doubt poverty plays a key role in motivating people to leave their homelands and uproot themselves from their families for the possibility of a job and better life abroad. In fact, the false promise of jobs is the number one tactic used by "recruiters" to lure the most vulnerable prey. Yet conflict is becoming a driver from human trafficking that over the last decade has accounted for increased numbers of potential victims. One route made possible by conflict is one that stretches from Nigeria, to Libya, to Italy and points throughout Europe.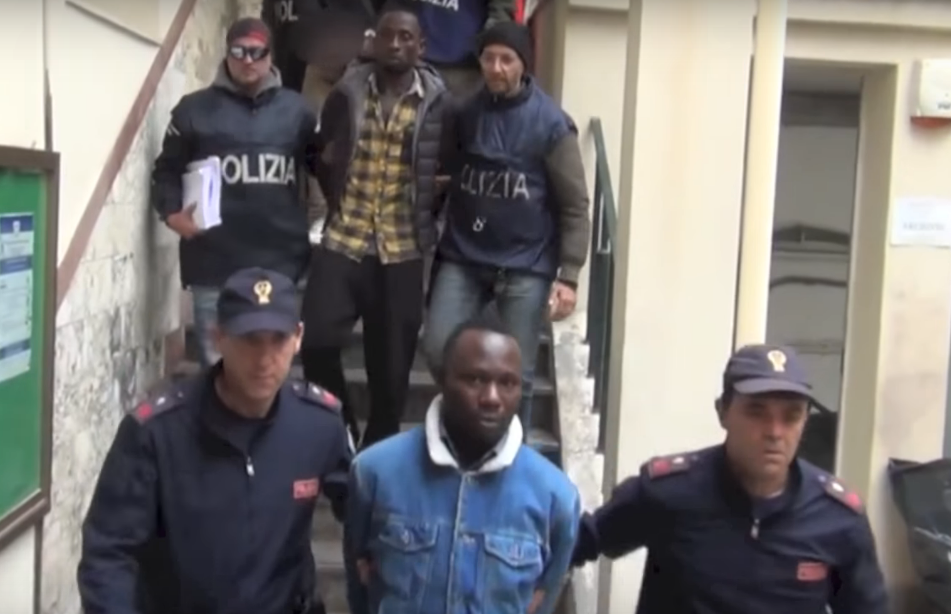 Last month, ten Nigerian men were detained by Italian police in Catania, Sicily on charges that ranged from trafficking, criminal association, to exploitation of prostitution. Sixty-four victims were known to have been smuggled by this ring, most of whom were women and among them were several minors who along the way were beaten, tortured, and psychologically enslaved through "juju" blood oaths. In what seems to be a tell-tale sign of Nigerian traffickers by "taking an oath to not speak out or flee, and to pay back the cost of getting to Europe," these criminals were able to control their victims through fear and intimidation. 
The crew nabbed looked to net approximately $1.4 million, in terms of the enormity of trafficking rings utilizing this route, the latest arrest of these ten individuals was a miniscule bust compared to the surge of trafficking conglomerates exploiting this well-traveled trail. According to the UN's International Office of Migration (IOM), 80% of the tens of thousands of Nigerian women who arrive in Italy, through Libya, are victims of one sex trafficking ring or another.
And though the method and ploys for smuggling people may have changed, the practice of proliferating human cargo, particularly women and girls for the sex industry is hardly new. A number of Nigerian gangs, also known as confraternities have existed since the 1960s. Since then networks only have grown and found new partners, because according to a January 2019 Info Migrants article, "Each group along the route takes a cut." One well known Nigerian confraternity operating this route, the or the "Airlords" has their own Facebook page, which shows the groups ability to brazenly use social media to commit criminal acts. 
Another particularly brutal confraternity is named Black Axe or the Neo-Black Movement of Africa has also taken advantage of the Nigerian-Libyan-Sicilian route. As a result, "Prostitution is thought to be one of the most profitable businesses for Nigerian clans." The Palermo Police, as reported by the Guardian in 2016, estimated that 90% of the prostitution ion Sicily is from Nigeria. Still more troubling, "in Nigeria the traffickers have been targeting younger and younger children in rural areas in order to keep feeding the trade."
Conflict massively disrupts the social system, the legal system the political system, and puts a lot of people in highly vulnerable situations, especially women and girls," noted James Cockayne, Director of the Center of Policy Research at the United Nations University in an interview with the Council on Foreign Relations in June 2019. And in Libya, since the Arab Spring and the fall of long-time dictator Muammar Qaddafi, the nation has been in a state of near constant civil conflict with only brief interludes of non-aggression. "Hundreds of African refugees are being bought and sold in slave markets across Libya each week," with bands of militia, criminal gangs, and tribal clans using the lawless landscape as cover for their highly lucrative trafficking operations. In an area like Sabba, people are bought and sold in garages and car parks. Cockayne added, "Libya, is increasingly a slave-driven political economy, with militia fueled by control of rents over both an internal market for forced labor and an export market for forced labor." In fact, a deteriorating criminal justice system, such as the one existent in Libya, is exactly the type of environment traffickers hope to exploit. 
Aside benefiting from the highly profitable slave trade that exists inside Libya, the North African nation has become a major transfer point Italy and to points throughout the Europe and Asia. Both the Nigerian trafficking gangs and the Sicilian mafia have aggressively utilized Libya as a major transfer hub. Many refugees and trafficked individuals from countries like Ghana, Chad, Zambia, Senegal, Gambia, Sudan, and Nigeria are transported from remote locations like Sabba, through the scorching Libyan desert to Tripoli where many will eventually disembark at the Port of Augusta on Sicily's east coast. There, scores of refugees and trafficking-in persons will be transported by bus to CARA di Mineo.
What once had served as housing for US Navy personnel, CARA di Mineo has become the largest migrant reception centre in Italy and one of the largest in Europe. However, arrival to the European migrant centre will come as little comfort to those transported there, and since 2011 and the Arab Spring the numbers of entries via Libya has grown exponentially. So much so, the facility was expanded in 2014. Despite the expansion, the facility often serves double its allowable capacity.
The facility has also been the subject for much political debate within Sicily, where politicians on both ends of the political spectrum have noted the troubling systematic issues with CARA such as poor sanitary conditions, corruption, poor management, and human trafficking. Indeed in 2015 Sicilian authorities launched an investigation into CARA based on allegations of corruption, and in 2016 further investigations revealed a Rome-based criminal organization was skimming public funding from the facility. 
However both Italian and Nigerian authorities have recognized the scourge of crime in and around CARA and that the neighboring towns have become a haven for traffickers, drug smugglers, and prostitution. In 2011, then-Nigerian Ambassador to Italy Yusuf Jonga Hinna wrote an open letter to Italian prosecutors warning, "I would like to draw your attention to the new criminal activity of a group of Nigerians belonging to secret societies forbidden by the government because of violent acts." In 2014, as the expansion of CARA was underway, it became clear that traffickers planned to exploit the Italian government's willingness to accept increased numbers of migrants and asylum seekers from Africa. According to Info Migrant reflected, "Nigerian networks have started to profit from the legal framework of the migration set upon in 2014. Now the networks encourage women who have been trafficked to apply for asylum."
Under Italy's asylum laws, prospective applicants may receive up to two years free food ans shelter while their applications are processed. Additionally, children have been particularly vulnerable at the embattled migrant centre. In 2018, an estimated 5,000 child refugees vanished before they were registered by authorities. Despite the glaring problems and categorical management failures and the openness of the criminal elements operating at the facility efforts to shut down the centre have been met with cries of racism and xenophobia by some Italian politicians and media outlets. 
Exploiting gaps in law enforcement, corrupt officials, and weak judicial systems are elements traffickers seek to thrive and build their networks. Regions, such as in North and West Africa that have been battered by war and civil conflict often produce a volatile cocktail of legal and governance ineptitudes that provide crease for traffickers and smugglers to slip through. Such issues also hinder the ability of regional law enforcement agencies to partner internationally to tackle what is indeed a worldwide problem.
By Vincent Amoroso