The Family Friendly Schools Act is a bill proposed by U.S. Senator Kamala Harris on October 6th. If passed into law it would extend the school day an extra 3 hours.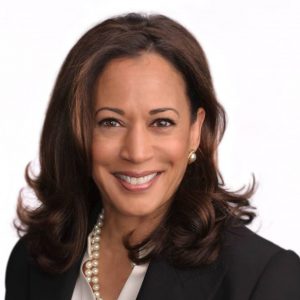 Senator Harris reasons that around the country parents are struggling with picking up their children from childcare because school typically ends at 3pm. According to the US Department of Labor's study, 70% of families across the United States spend thousands of dollars a year from their personal income to on childcare for after-school hours. 
The idea of this bill is to ease the financial and mental stress of working parents. In a press release, Senator Harrison told her own story and motivation for passing the bill. 
"My mother raised my sister and me while working demanding, long hours…So, I know firsthand that, for many working parents, juggling between school schedules and work schedules is a common cause of stress and financial hardship. But, this does not have to be the case."
It's true, parents all over the country are in a financial struggle. It's true, many families are stressed out about how they are going to pay the rent, food, utilities, and childcare. They need somewhere for their children to be safe and happy. But do the parents necessarily feel that their child staying in school longer is the solution to ease their financial and mental stress. Maybe not.
Could it be the solution to the mental and financial stress around the country is to enforce shorter work weeks, two-months vacation, and higher pay. What if part of the solution to our financial stress is implementing programs that educate the people on the topic of financial literacy. What if people started implementing financial strategies and their were government incentives like tax credits to help boost participation. What if a bill were passed to educate Americans on how to take advantage of various programs and income producing assets such as real estate, mutual funds, crypto-currency, stocks and bonds, and so on.  What if our legislative branch actually passed more bills that create a work-life balance reality for every family in the nation?
America is one of the most overworked and stressed countries in the world, and ironically we are also one of the wealthiest countries in the world. We live in a nation where multi-billion dollar corporations such as Walmart can pay less taxes than your average working family? Small businesses employ more than half of the nations working population and yet they pay more in taxes than multi-billion dollar corporations? 
Senators should pass a bill that tax billion dollar corporations every last cent that hard working Americans deserve. The American people deserve a right to have time to spend with their children. The American people deserve the right to work and enjoy the fruits of their labor. The American people deserve a right to a vacation. It's been proven, people are more productive when they are well rested and happy. One of the main issues that plague families throughout the nation and every race is the financial struggle to survive. 
Let's not forget the possible family effects on teachers? You know the teachers that are already over-worked and under-paid. The ones that work really work from 7:00am until 5:00pm. Don't forget teachers actually arrive an hour before school is in session and an hour or more when school is dismissed. That is a total of 50 hours a week. Adding an extra 15 hours of labor will total to 65 hour work week for teachers. How many people want to be stuck in the same building for 10 hours a day? That doesn't sound like a healthy work-balance for the teachers.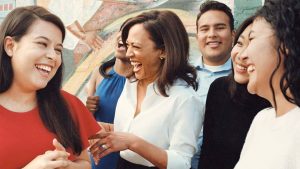 Senator Kamala Harris's bill stated it is not mandatory for teachers and staff to work unless they choose to work, however they will be compensated in turn if they choose to work the extra 15 hours a week. There is a great chance for 
How many teachers will be persuaded to work extra hours because they are already financially burdened themselves. Financial obstacles such as student loans, gentrification, rising gas, and food prices would entice anyone to earn some extra income. What if there isn't enough teachers in the school who want to work an extra 3 hours, what would parents do then?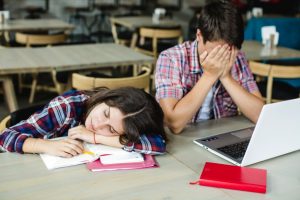 Let's not forget about allowing the children to consent if they would want to be in a school for an extra 3 hours. I mean they have been sitting in a desk most of the day.
What are your thoughts?
Sources:
Chicago, F. O. X. 32. (2019, November 6). Sen. Kamala Harris introduces new bill to make school days longer. Retrieved from https://www.fox10phoenix.com/news/sen-kamala-harris-introduces-new-bill-to-make-school-days-longer.
Eadicicco, L. (2019, November 4). Microsoft experimented with a 4-day workweek, and productivity jumped by 40%. Retrieved from https://www.businessinsider.com/microsoft-4-day-work-week-boosts-productivity-2019-11?fbclid=IwAR2gLu7gz1Ygg6RhBqjoA3Ge5Jsw9bDE97e9cElM_WTbofkdDGB-mBsr8gU.
Fish, Q., Santos, M., Wodarcyk, A., Bryant, K., Fuerst, K., & Santos, M. (n.d.). Sen. Kamala Harris Announces New Bill to End School at 6 p.m. to Help Working Parents. Retrieved from https://www.workingmother.com/kamala-harris-bill-school-end-6-pm.
Harris Introduces Family Friendly Schools Act. (2019, November 6). Retrieved from https://www.harris.senate.gov/news/press-releases/harris-introduces-family-friendly-schools-act.