When will the madness end?
On November 2nd, a gruesome double murder-suicide takes place in Harlem.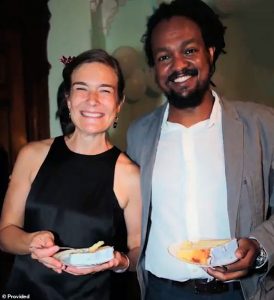 Yonathan Telda, 46, decapitated his wife, cut his 5-year-old daughter throat, and hung himself afterwards. Yonathan Tedla, 46 and wife Jennifer Schlecht, 42,  were going through a divorce. The Post reported that, Jennifer Schlecht's, family called her repeatedly the night before but did not get any response. When the police came to check on her around 9:20PM, she was discovered dead in the bathroom with her head decapitated an in her lap. Their daughter's throat was slit and nearly decapitated. And the murderous father was hanging dead in the bedroom.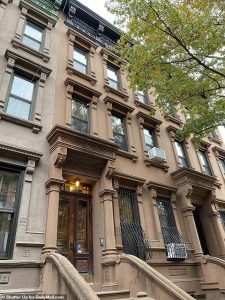 According to Jennifer s father Kenneth, Yonathan Tedla, made threats to his wife saying "he was going to ruin her or take all of them down" after Jennifer threatened to get a divorce. The father revealed that Jennifer even attempted to get a court order on her husband to keep their 5-year-old daughter away from him but found the courts were closed due Election Day.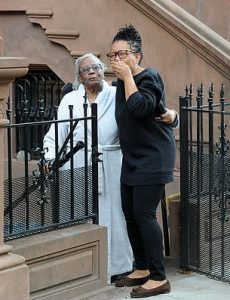 Although things may look perfect on the outside, the grass isn't always greener on the other side. You never know what people are going through. The pain that people internalize in a relationship can be silent but deadly. The Metro-UK reported that the victim was granted a temporary restraining order against her husband in 2016. Jennifer Schlect and Yonathan Tedla had been scheduled to appear in divorce court just a few hours before their bodies were discovered. Their neighbor, Patricia Bronin, told the New York Post: 'I'm stunned… because he didn't look like the type of guy to do a thing like this… He was a really good father. I would always see him take his daughter to school, they always seemed happy.' Police were never called to the home for domestic disturbances, but it's obvious that there was at least a threat of violence going on for years. According to the Daily News Jennifer had a restraining order against Tedla in 2016.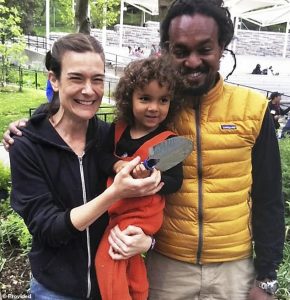 Is it possible that for three years Jennifer Schlecht and Yonothan Telda were going through marriage problems and domestic violence? Was it an affair, economic hardship, racial differences, or lack of emotional intelligence? Would therapy have been a helpful solution for them. It seems the people will never know. The 5-in knife found inside the apartment was identified as the murder weapon, sources told The Daily News. The suicidal killer left behind no confession or explanation for his murderous actions. 
We want to know what the community thinks about this. What are your thoughts?
Written By
Souleymane Ba  ,
Sources:
Geanous, J. (2019, November 7). Dad beheaded wife, slit five year-old daughter's throat then hanged himself. Retrieved from https://metro.co.uk/2019/11/07/dad-beheaded-wife-put-head-on-her-lap-slit-young-daughters-throat-then-killed-himself-11062468/.
Ray, E., Parascandola, R., Otis, G. A., & McShane, L. (2019, November 11). NYC woman decapitated by estranged husband, who also slit 5-year-old daughter's throat and hanged himself – on day she planned to file for order of protection. Retrieved from https://www.nydailynews.com/new-york/nyc-crime/ny-divorce-wife-daughter-killed-20191107-lfgsyqytfvfaflcpezfepawry4-story.html.